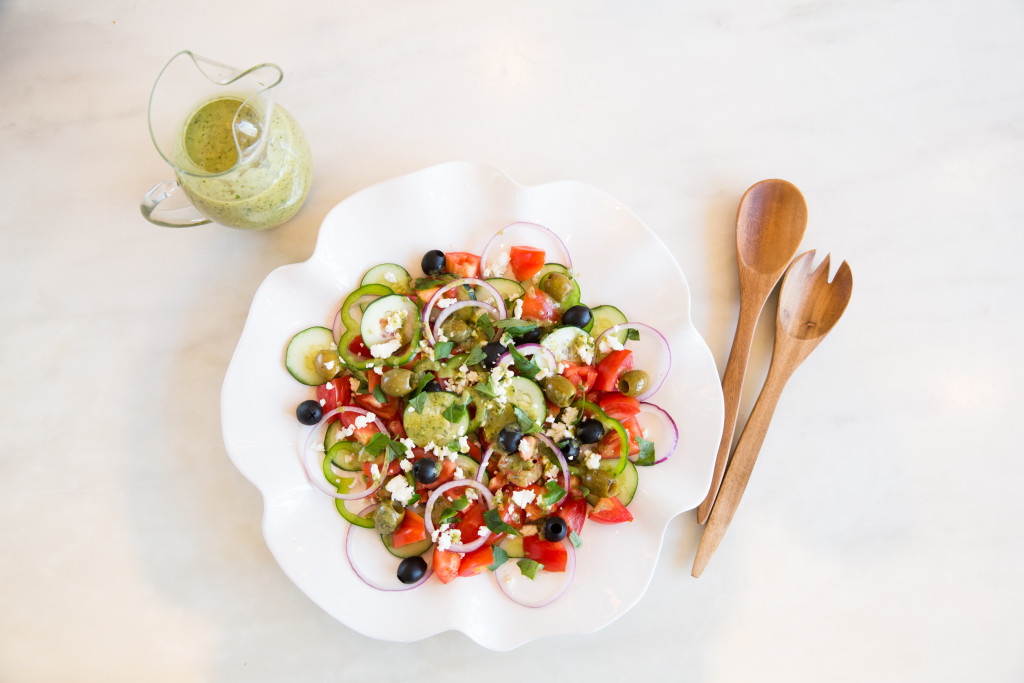 I've been on a quest for the perfect Greek salad for some time.
For those of you who read my previous post on grilled Greek pizza, you know that authentic, homemade Greek dressing is the start to many an amazing dish. Little did I know the importance of nailing the dressing until I spent time with my friend Buffy from The Style Gathering and she introduced me to her version– the one she learned from her college roommate after celebrating Greek Easter with her family- and it's fantastic. Also, I realized, this was the missing link to my authentic Greek salad conundrum.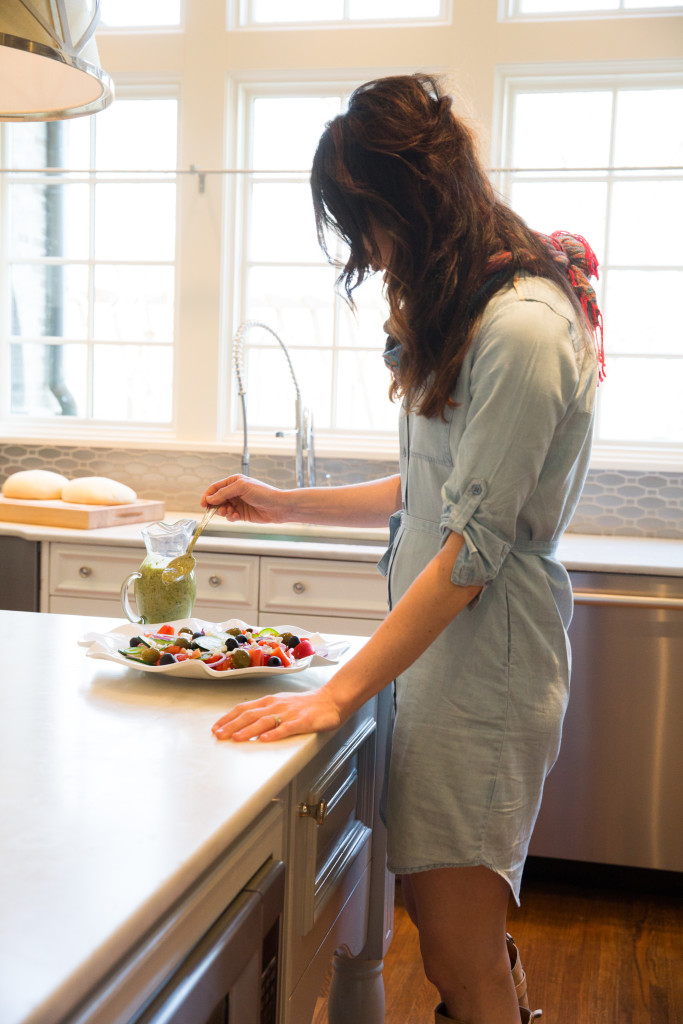 As opposed to the iceberg-heavy, dressing-soaked red onion fest that is some restaurants' version, taking matters into your own hands with this recipe allows for a level of ingredient control that is much needed to make your salad amazing.
One of my first memories of an American Greek salad is at Zoes Kitchen. This was years ago, in the heart of the South, and my middle school palette was immediately intrigued at the notion of a salad missing the title "Tossed." Upon digging into the mammoth mound of sliced vegetables, light green lettuce, black olives and (gasp) squares of Feta cheese, my fork hit something soft: potatoes. There were potatoes at the bottom of my salad. A delicious, tiny mound of roasted red potato vinaigrette underneath the stack of sheared iceberg.  It was a glorious, and odd, discovery. I wanted more.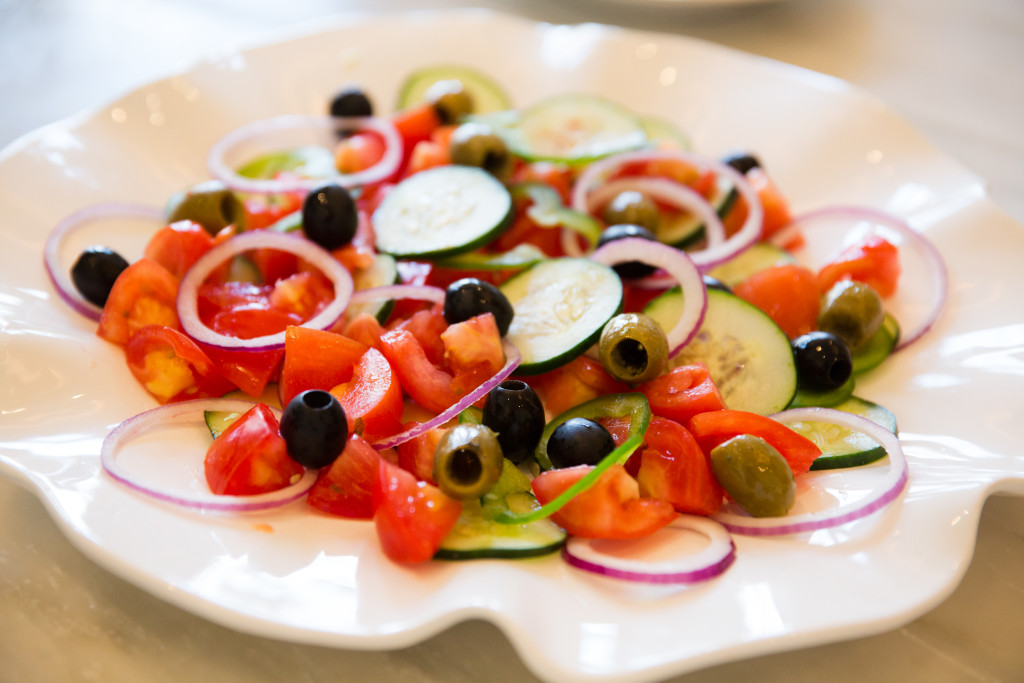 After further research, I realized that in the States, everyone does their Greek salad a bit differently. In Detroit, for example, they like to add beets to their plates. Tampa Bay does it Zoe's style by piling their ingredients onto potato salad.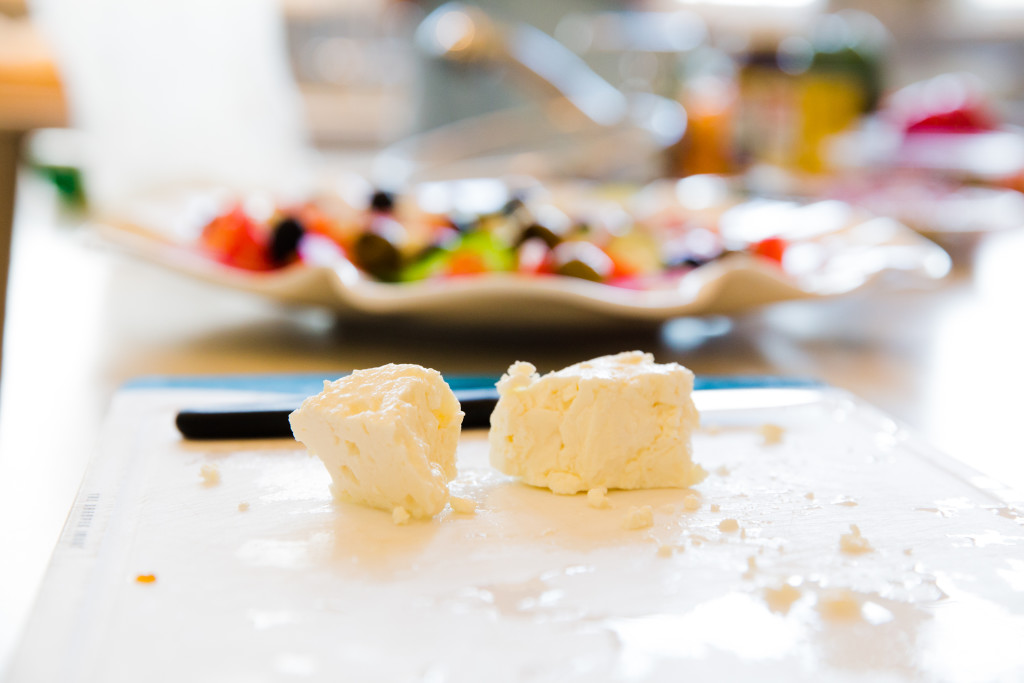 But our version, I think we got it just right. For one, Buffy introduced me to French feta cheese. Ok, I thought I knew feta. I loved feta. But feta could get beta

This feta, here, is rich, light and crumbly, and oh-so-addictive. A mandoline made my job of slicing the red onions less painful. And the absence of lettuce is for a reason. I think that the best, most authentic Greek salad is chunky; full of red, ripe tomatoes, lots of fresh cucumber and a mix of both green and black olives. Toss those together, drizzle dressing on top, and add a few sprigs of fresh basil. Perfection.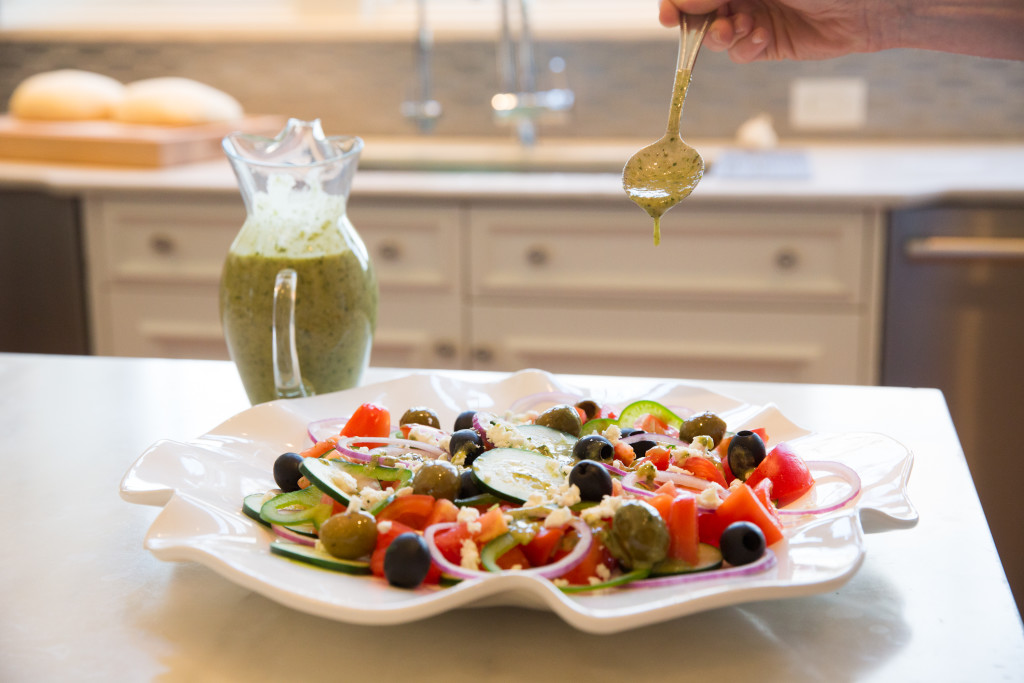 Easy Greek Salad (With all of the beautiful photos by J Hagler Photography)
What You Will Need:
4 to 5 Ugly Ripe tomatoes, halved and quartered
1/2 red onion, sliced into rings
1 green bell pepper, sliced into rings
1 medium-to-large cucumber, sliced (If you want to get fancy, you can alternately peel strips of the skin off with a vegetable peeler to make them appear striped before you slice them.)
1 block French feta cheese
Homemade Greek dressing, for tossing
Fresh basil leaves, for garnish
What You Will Do:
1. In a large bowl, toss all of the vegetables together.
2. Crumble as much Feta cheese as desired on top of salad. Drizzle with Greek dressing, to taste, and top with torn basil leaves. Enjoy salad bliss!