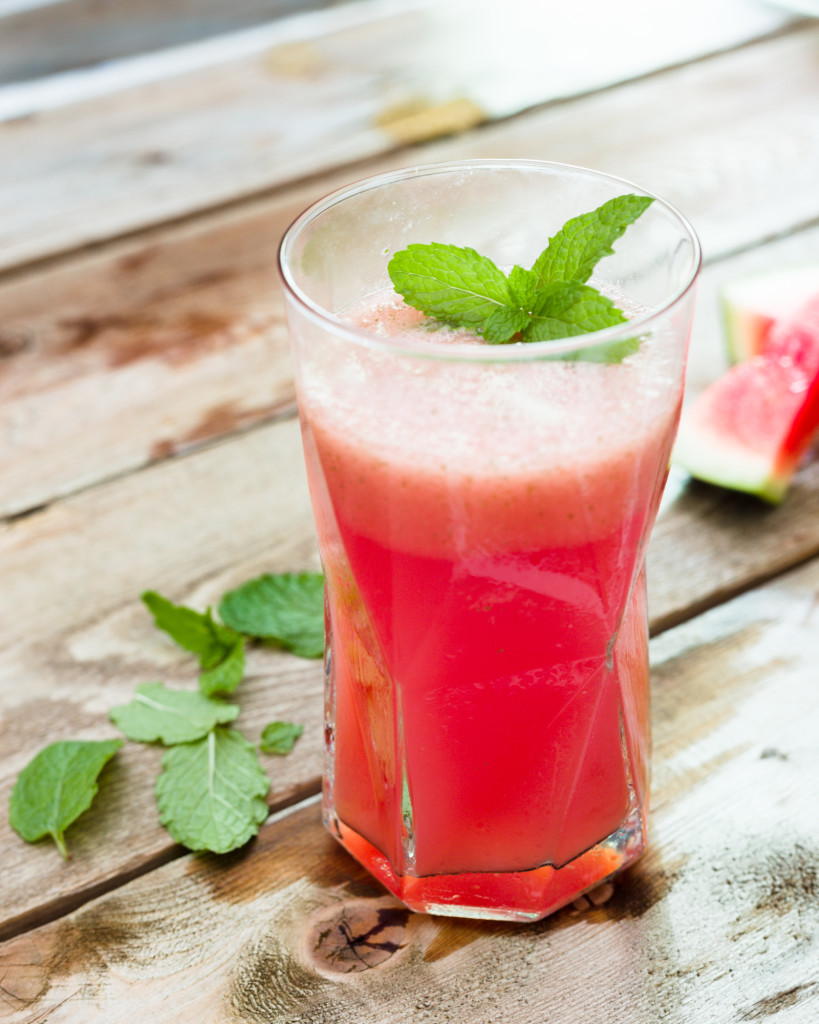 This post reminds me a bit of what I would have written as a third grader in the heat of an Alabama summer at Vacation Bible School. Our prompt? Write about your favorite thing and then share it with the class during circle time.
"Dear God, thank you for watermelon. It is so good. Since all I really like are bologna and American cheese sandwiches, I am not sure what else I would eat without it. Amen." (insert scribbled drawing of a watermelon slice here).
Alright- so my writing style might have changed a bit since then (Well, hah, you can be the judge of that) but my love for watermelon remains. Especially, frozen watermelon.
For those of you who may not have discovered the joys of frozen watermelon, you are missing out on one of the greatest things about watermelon.  It's like eating a cupcake without the icing- you're kind of missing the whole flavor shebang. Not only does freezing watermelon make it taste like a watermelon popsicle (or, if you are my husband, a Krispy Kreme donut, what?) it makes a cup of watermelon last. It forces you (really, me) to pace myself, since I could eat a whole watermelon in two days.
Also, watermelon is 92% water, which means it's super hydrating and replenishing for your body. PLUS it has Vitamin A  and C (30% of your daily value) which is great for your skin (shout out to watermelon.org for those awesome facts!)
Frozen watermelon also adds a fabulous, frothy texture to cold drinks. I read a bit online about using frozen watermelon to make ice cream, which is genius, but I wanted to make something even easier. So, voila! A watermelon mint spritzer (ohhh this is good and super refreshing on a hot day) and a watermelon banana smoothie (excellent snack, creamy, with a subtle sweetness). Oh, and did I mention my new favorite way to incorporate dairy without making my stomach hurt? Fairlife milk. You could use the 2% variety in the smoothie like I have, or I would suggest plain soy milk. Nut-based milks gave the smoothie a bit of a unappealing flavor in my book, so I stay stick with the natural flavor of soy or dairy milk!
Alright y'all, thanks for hanging with me through this post where I a.) rehashed my childhood b.) potentially bored you with nutrition facts and c.) told you my husband thinks frozen watermelon tastes like a Krispy Kreme donut.
Whip out that blender, take your watermelon out of the freezer, and get sippin'!
Before I forget, tips for easy frozen watermelon:
1. Cut the watermelon like this video above: Brilliant!
2. Put your fruit chunks in freezer-safe plastic bags.
3. Allow at least six hours for your watermelon to freeze. I like to either slice mine up and freeze it over night, or slice it the minute I get home from the store in the a.m. and eat it post-dinner that night.
4. Also- take your watermelon out of the freezer, allot your portion, then put it immediately back in the freezer. If the fruit melts, it forms a sort of watermelon glacier that is hard to break up (yes, I have resorted to an ice pick like device before). Once out of the freezer, your watermelon chunks should take a few minutes to soften and then they will be at a great chomping consistency.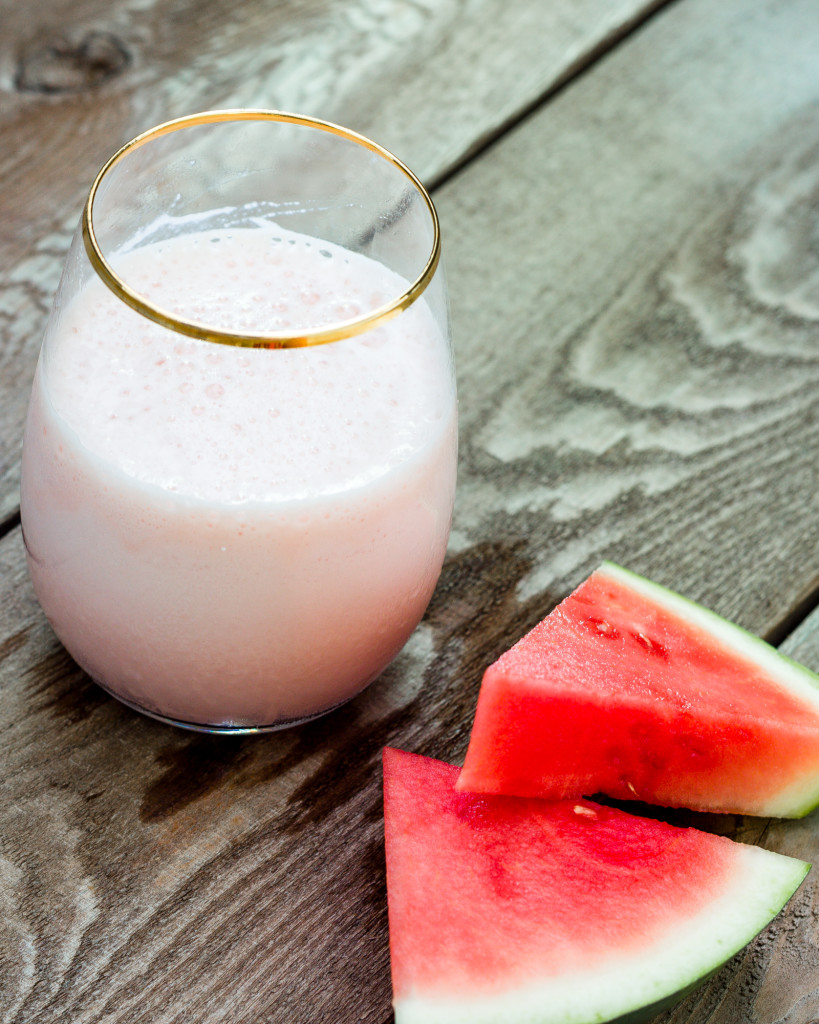 Watermelon Banana Smoothie
What you will need:
1 1/2 cups frozen watermelon, cut into chunks
1/2 fresh banana
1 cup Fairlife 2% milk (or plain soy milk)
1 teaspoon vanilla extract
What You Will Do:
1. Place all ingredients into a blender and blend until thick and frothy. Enjoy!
Watermelon Mint Spritzer (photo at start of post)
What you will need:
1 cup frozen watermelon, cut into chunks
1 cup seltzer water
8 mint leaves
What you will do:
1. Place all ingredients in a blender and blend until nice and slushy. Sip immediately!