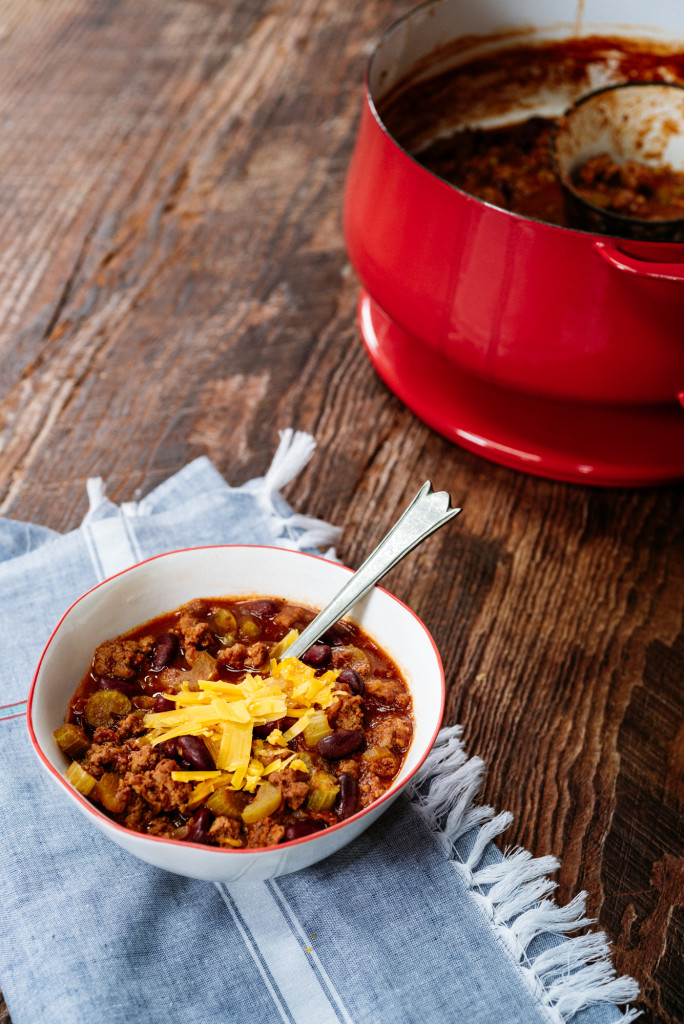 Today's post is short and sweet. Think lean ground beef, lots of veggies, and flashbacks to my seventh-grade self in hot rollers.
The video below is maybe the most fun I've ever had making chili. For me, chili brings back great memories- warm fall nights, the smell of cumin wafting from a slow cooker, football tailgating, salty Frito's- but the most hilarious of all involves the hunting camp, staking out turkeys, and ensuing get-togethers with freshly caught wild game at the center of the chili pot.
And now, living in Nashville, I had the joy of NOT trampling through the woods, avoiding ticks and carefully tiptoeing around leaves in my 1990 Timberlands. Instead, I took a leisurely trip to the farmer's market in my flip-flops to purchase Walnut Hills dry-aged lean ground beef and Smiley Farms produce.
So, check out this version of "dieter's chili" from The Nashville Cookbook.  For me, chili=happy place, and I am wishing you a bowl full of beefy joy today.
I also dare you to find the Randy "Macho Man" savage cutaway in the mix.
Luv y'all! Happy summertime!