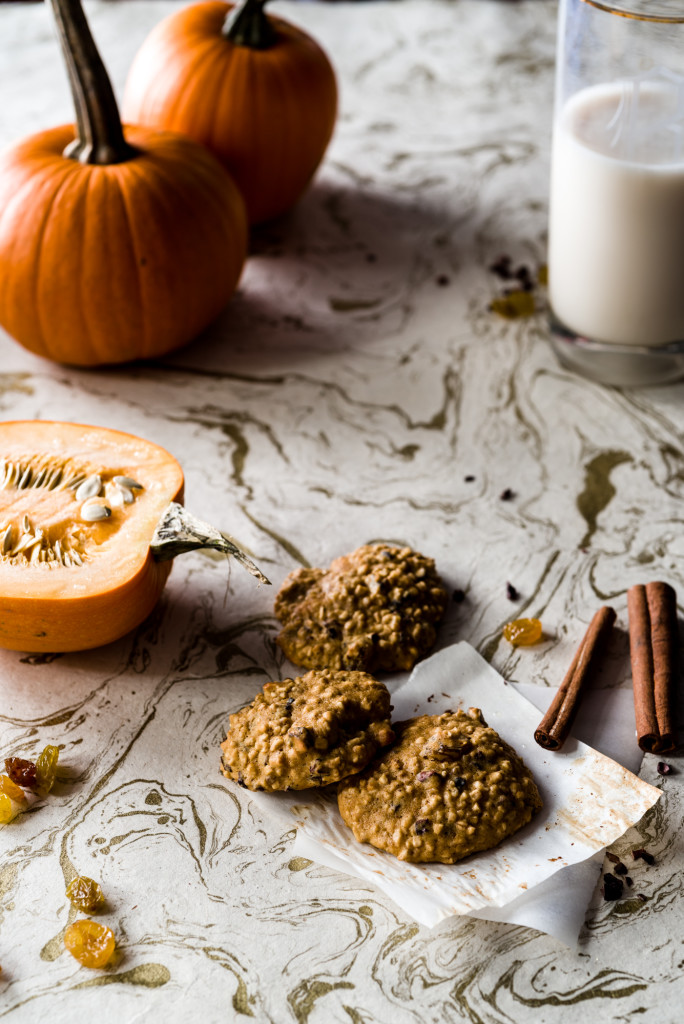 Paris is on my mind a lot today.
I know it is for a lot of people. I can't imagine the pain and heartache those precious Parisians, Americans, really everyone in the city- are going through. And my spirit is heavy. I mourn for the loss of life. I am angered, to put it mildly, at the way fear has attempted to embed itself in our culture. And it hits close to home, not only because a friend of our family's was in Paris during the attacks, but also because I have had a passionate love for the city since I was 16 years old. You see, Paris is where my love of food and beauty ignited.
Paris is a gloriously cultured, epicurean city. It's hustle, it's sounds, it's smells- revolve around a lifestyle of perfect taste and high expectations. It is a city of textured pastry, divine fillings, buttery croissant and dark chocolate pot de creme. It is light meringue and mise en place. It embodies transcendent beauty and architecture and style- beauty at a height that steals your breath away.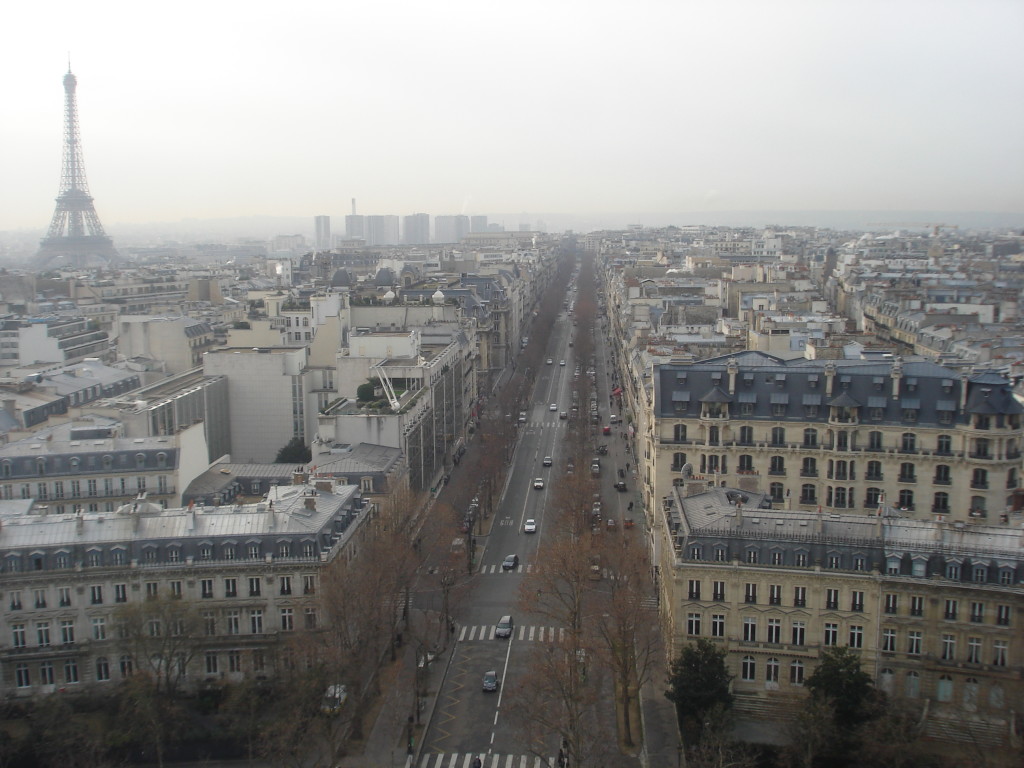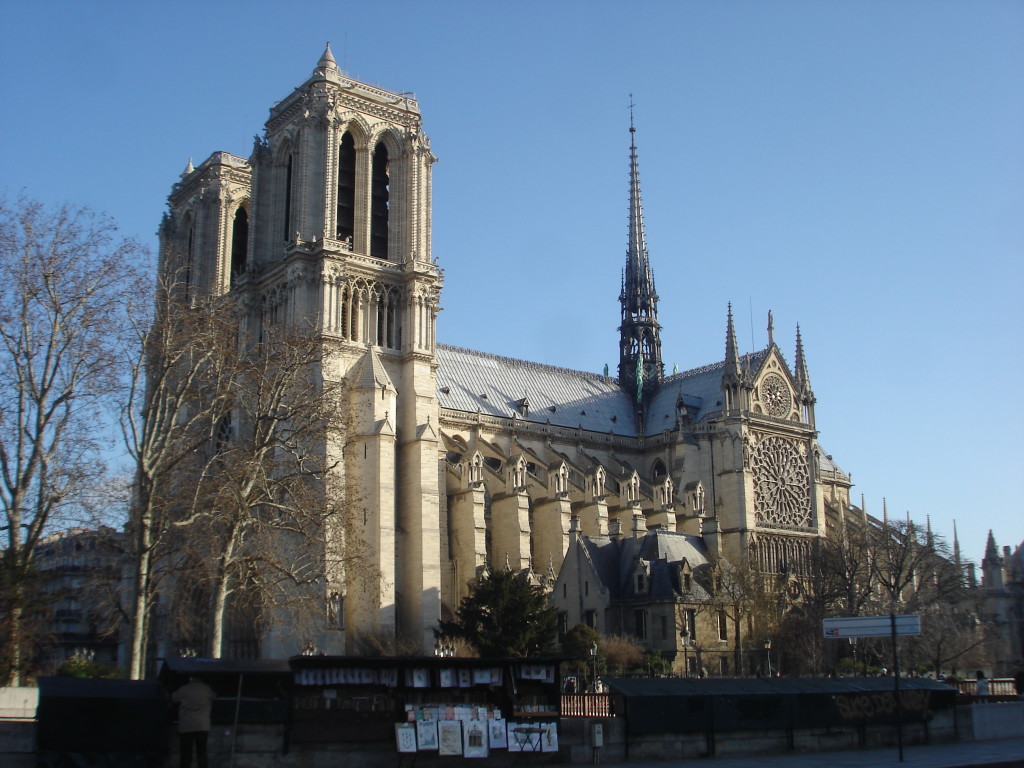 I've been to Paris twice, once as a sophomore in high school, and another as a sophomore in college. In fact, the second time I went, I was so swept up by the Eiffel Tower, alight and glittering in the cool of the evening, that I vowed to take my husband there. The romance of the city wooed my heart and at the same time opened me up to possibility. I knew from that moment on that I was made to be a lover and defender of the arts, of beauty, and of a crusty French baguette with salty ham and creamed fresh butter.
The Parisian ham sandwich turned how I thought about convenience and eating on its axis. It was the best sandwich, and one of the best foods, I had ever tasted; classic in it's simplicity and sublimely rich and salty. It was awakening and made me feel like a true Parisian; I yearned for more.
This yearning- this longing to experience food, and really taste it, how do you put that moment into words? I wasn't eating this bread and butter and ham like I was used to- in a hurried American way, with a sinking suspicion about calories or how knocking back four of them would make my jeans fit. It transcended that. It was about the way the Lord uses food to nourish and comfort and sustain us. And I will always, always be grateful to Paris for that. For making me feel like it was ok to be who I was and fully enjoy it.
Which brings me to this week's cookies. To be honest, I aimed to post them a few weeks ago, right when pumpkins were hitting their peak. But I'm so glad I waited; the timing is right now. They are epitome of fall comfort. Hearty but healthy, with a nice chew from the oats; warm, with pumpkin and cinnamon for flavor. And slightly sweet with the hit of cacao nibs or semi sweet chocolate chips. They are perfect for breakfast with a warm cafe au lait (a favorite of mine in Paris, made with dark French roast coffee) or an afternoon tea. Or even dessert after an indulgent main course.
At the end of the day, like I told a friend of mine recently- sometimes all I know to do when people are hurting, or are in need, is to bring them something to eat. I rack my brain to find a solution-the perfect healing answer-but this is always where I land. Food is where my passion is and this is where I can contribute. This is where we all can contribute.
So, I send this recipe with love to the city where beauty and food are held in high esteem. To where my creative heart began to beat deeply. To Paris with luv, always.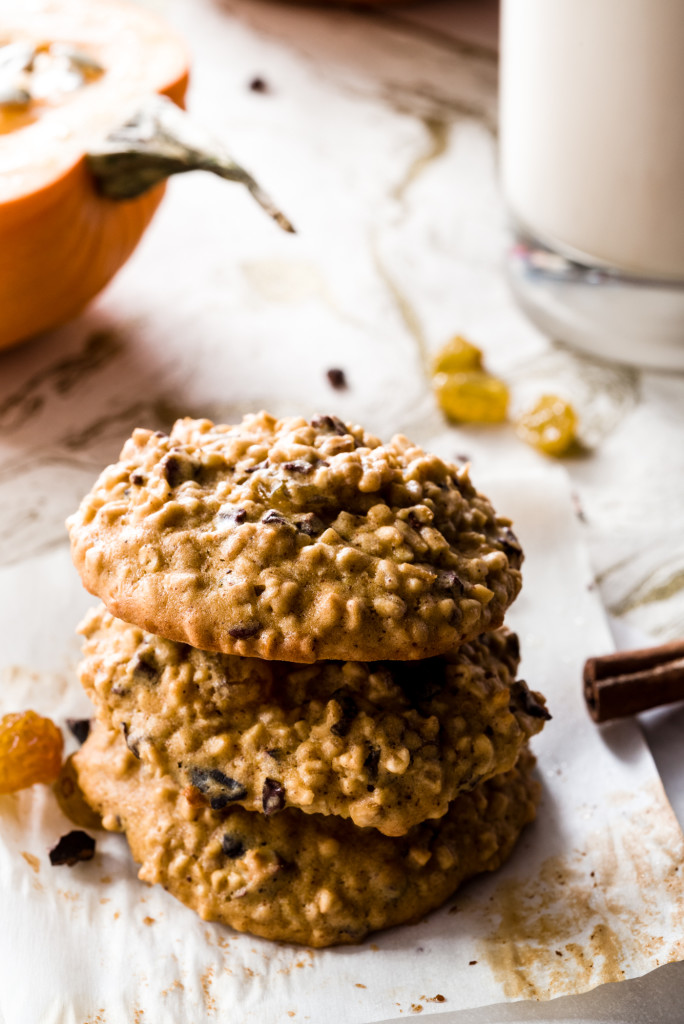 Pumpkin Oatmeal Cookies with Cacao Nibs (Recipe adapted from Food.com and Scone head's substitutions)
These cookies smell lovely, bake up nice and fluffy, have less butter than those of their same type and are also delicious topped with peanut butter. This recipe yields about 28 cookies.
What You Will Need
1/4 cup butter, softened at room temperature
1/2 cup canned pumpkin
3/4 cup brown sugar
1/4 cup white sugar
1 teaspoon baking powder
1⁄4 teaspoon baking soda
1 3⁄4 cups all-purpose flour
1⁄4 teaspoon salt
2 teaspoons ground cinnamon
2 eggs
2 teaspoons vanilla extract
2 cups old fashioned oats
3⁄4 cup cacao nibs or semi sweet chocolate chips
3⁄4 cup golden raisins
What You Will Do:
Preheat the oven to 375 degrees.
Beat softened butter in the bowl of a stand mixer until light and fluffy (about a minute or two).
Add pumpkin puree and beat for one minute more. Use a spatula to wipe the bowl to make sure both butter and pumpkin are beating together. It's ok for there to still be lumps of butter in the pumpkin (totally normal!)
Add both sugars, baking powder, baking soda, and salt. Mix lightly to combine.
Add cinnamon; then eggs, one at a time. Wipe the bowl with a spatula to make sure again that no ingredients are building up at the bottom of the bowl. Finally, add vanilla extract until mixed in.
Add one cup of the flour. Beat to combine.
Beat in the remaining 3/4 cup flour until combined. Wipe the sides of the bowl to stir all of the flour in.
Add pre-soaked oats, cacao nibs or chocolate chips, and golden raisins and gently mix together until a dough-like consistency forms.
Drop by rounded tablespoon on a parchment-lined baking sheet.
Bake at 375 degrees for 14-15 minutes or until edges of the cookies are golden brown. Cool on wire rack.