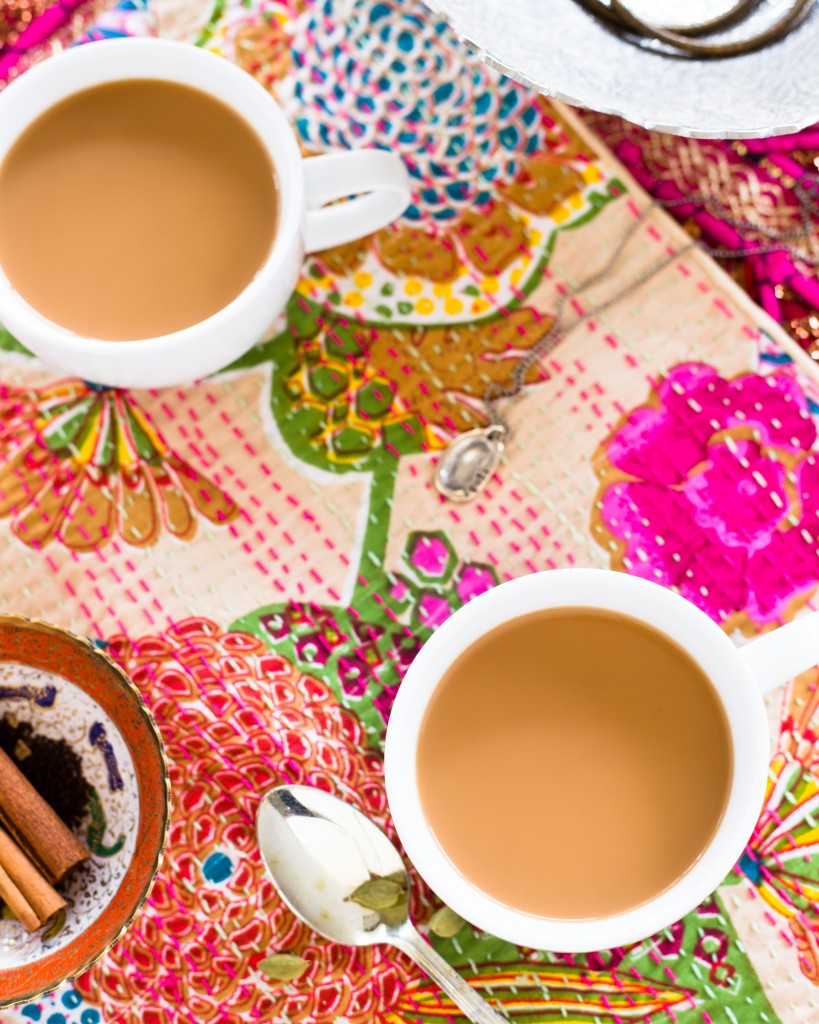 Sometimes, as hard as it is to admit, life isn't just about food. I may never be able to fully express my affection for biting into a hot, crispy beignet and tasting the sweet powdered sugar coat the roof of my mouth (#mardigras!), or the way hot, rich coffee with cream warms me up every morning. But sometimes food moments are about more than just taste. There is more to it- the lingering memory;  the association; the story.
I have never been more aware of this fact than on my recent shoot with Ericka and Rusty Jackson of the Sound of Hope. Ericka and her husband Rusty have made it their mission to raise awareness for and provide rescue, protection, and holistic care to orphans and vulnerable children around the world. But what struck me most about Ericka and the Sound of Hope was her passion for orphans, and the joy she had in sharing her stories of chai and India.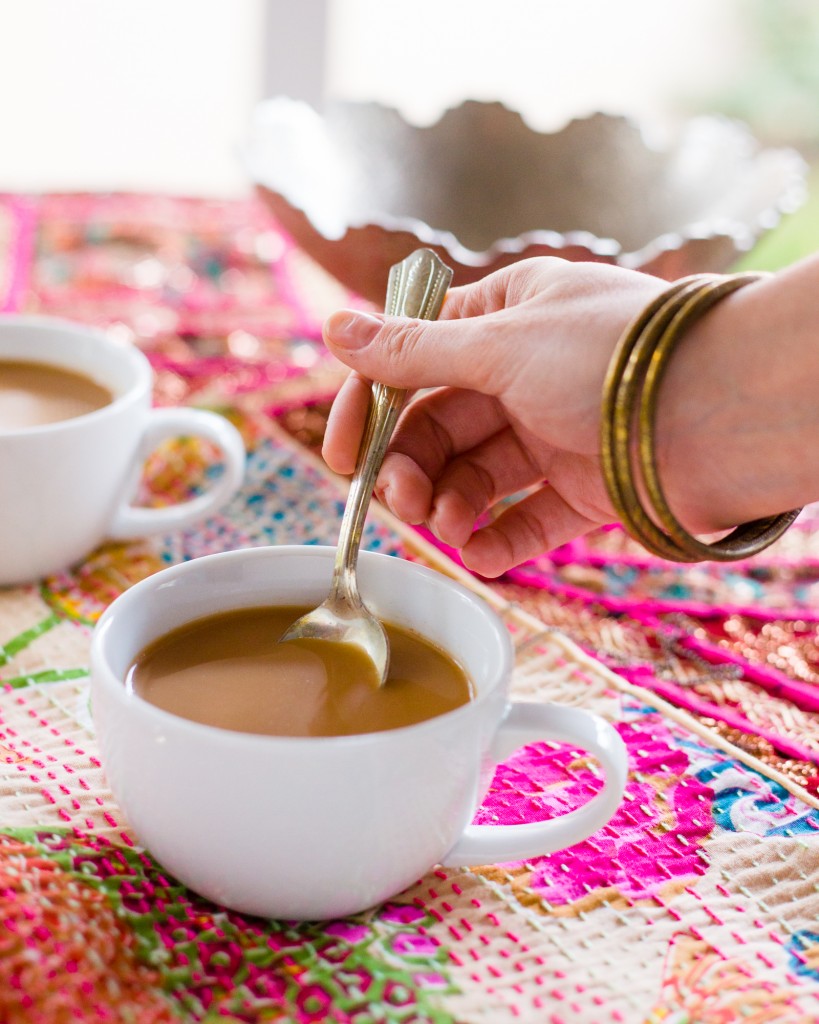 Chai is engrained in the culture of India, and orphanages and almost every home Ericka has entered have welcomed her inside with a hot cup. One of her favorite memories is of chai served to her in a leper colony near Delhi. She sat, singing, laughing, and sipping chai with those whose friends and family had labeled them "untouchable." Human beings who had endured such exclusion and scorn, but whose overwhelming welcome was made all the more special by the cups of tea they shared.
"A cup of warm chai is a gift" to Ericka, and the warmth and spice is symbolic of friendship and hospitality in India. "Sometimes the smell alone is enough to take me back there," she says.  "And I long to hold them  [the orphans] in my arms, and to cover their sweet faces with kisses!"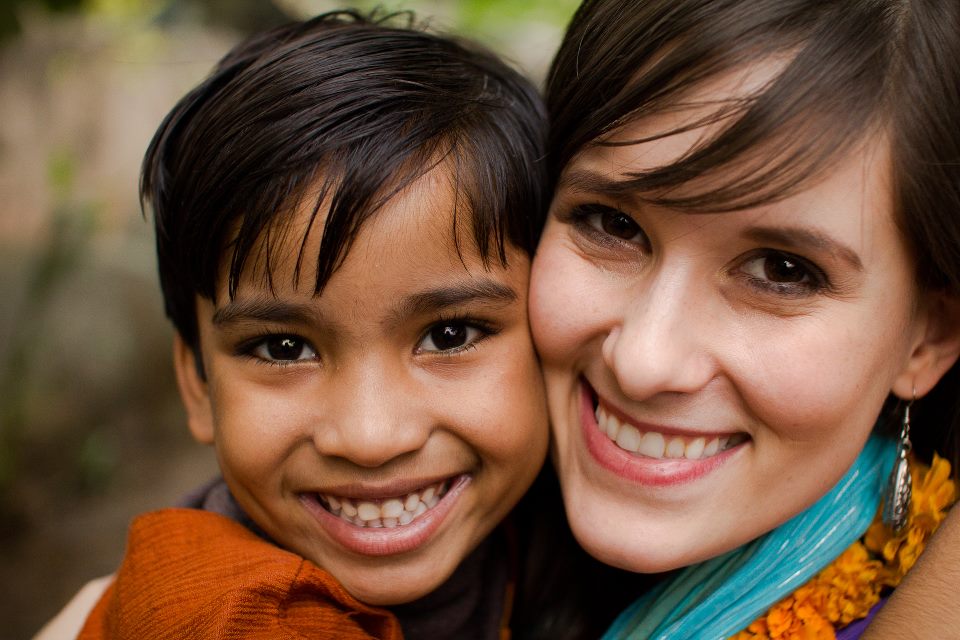 And to be completely honest,  I am HORRIBLE at geography and knowledge of any country outside of America. Literally, I had to learn the fifty states in school. And I think I had to memorize where Mexico was in Spanish class. Thus, I had NO IDEA the level of poverty the children face in India. There are 1.2 billion people in India, a country who has the largest amount of AIDS orphans in the world. Along with poverty and disease, predators are at seemingly every corner to profit off of these children. Drug pedaling, prostitution, and organ selling all occur, and predators looking to make money will break children's legs or arms to make them more effective as beggars. The exploitation of women is also rampant; there is a certain district in India where 15 to 20 thousand women live on one street and are regularly sold into brothels. Gendercide, where 50,000 females are aborted each month, is rampant among the population. It's also estimated that one million girls per year simply disappear. To see more on this, check out Sound of Hope's video.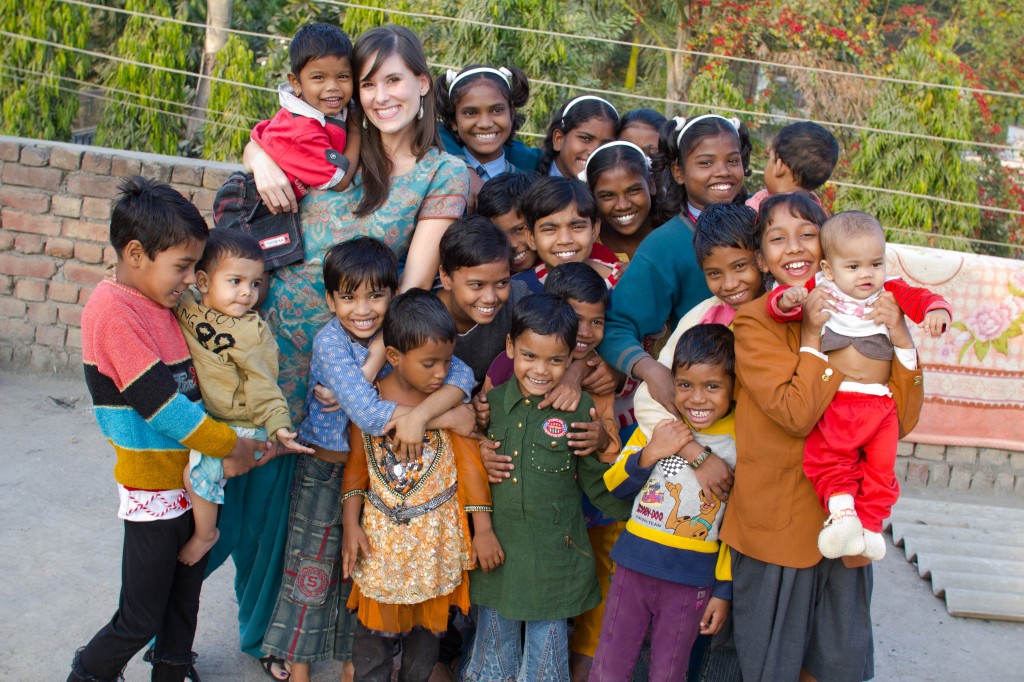 But THAT is where Sound of Hope steps in. They work daily to bring hope and help and life to those places where the youngest among us have been abandoned. And there are incredible stories of what has been accomplished through their efforts; like Jyoti, whose necklace is in the photo of our chai cups. She was abandoned by her father at a young age simply because she was a girl, and found on the streets at a year and a half old. She is now thriving, and you can watch more about her here.
Oh, and also, there is a list below of all of the incredible products featured in these photos that you can purchase on the Sound of Hope's website.  There you'll find jewelry, hand-woven scarves, super cool home decor, and even original art. Every cent from your purchase goes to benefit children and the Sound of Hope's work overseas. I highly recommend checking it out, especially if you are like me and have about ten friends with birthdays in March.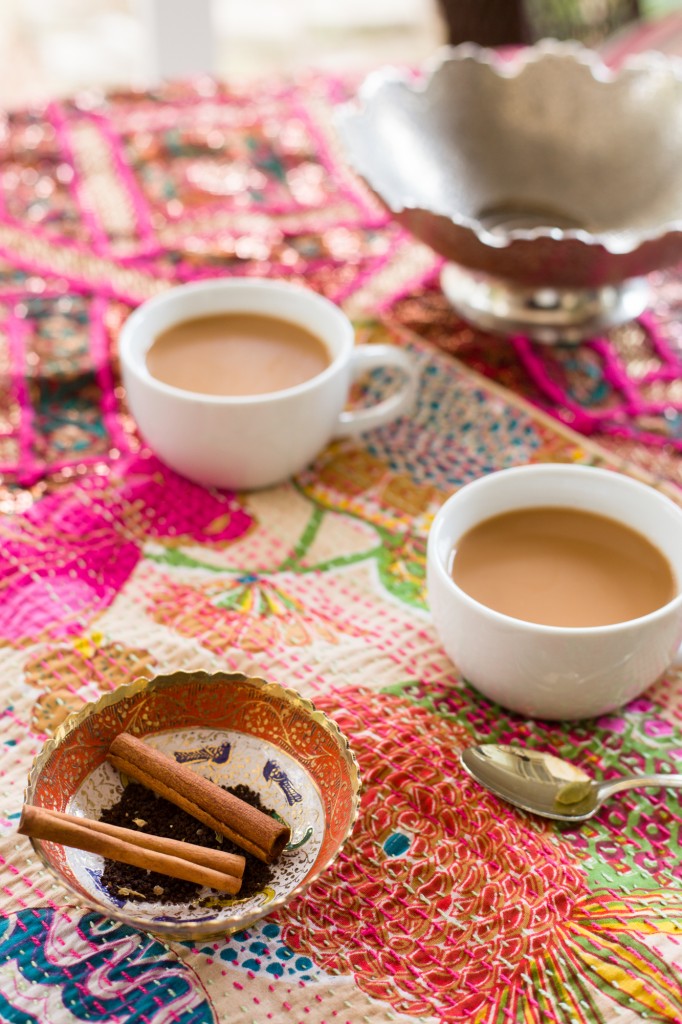 And you know what? After talking with Ericka, I think that now, more than ever, it's important that we not only enjoy our food, but the way our memories of it motivate us to do better for the ones we love.  To use it as a way to welcome others who have been ignored, and to love people like we love ourselves. So enjoy your chai, and know that I appreciate every single person who read this post and visits Sound of Hope's site so, so much.

Coconut Chai Lattes
You Will Need
1 cup water
1 cup coconut milk
2 teaspoons sugar
1 crushed cardamon pod (Just smash it down with the back of a spoon, take out the seeds, and crush those until they form a grainy mix)
2 teaspoons loose black tea leaves
cinnamon sticks to stir
What You Will Do
1. Bring water, milk, sugar, and crushed cardamon pod seeds to a boil in a small saucepan over medium heat.
2. Briefly take the mixture off of the heat and stir in the tea leaves.
3. Put the pan back on the heat, and bring it to a boil again over medium heat.
4. Once boiling, take the pan off of the heat and pour the mixture over a small mesh sieve into a large mug.** (You can also pre-warm your mug by pouring boiling water into it before you begin this process). Stir with cinnamon sticks and enjoy!
**If you like your chai a bit stronger, you can bring the mixture to a boil one more time before you strain it. Also, feel free to add fresh ginger or freshly grated cinnamon to your tea to make it even spicier.
 Online Store Items!