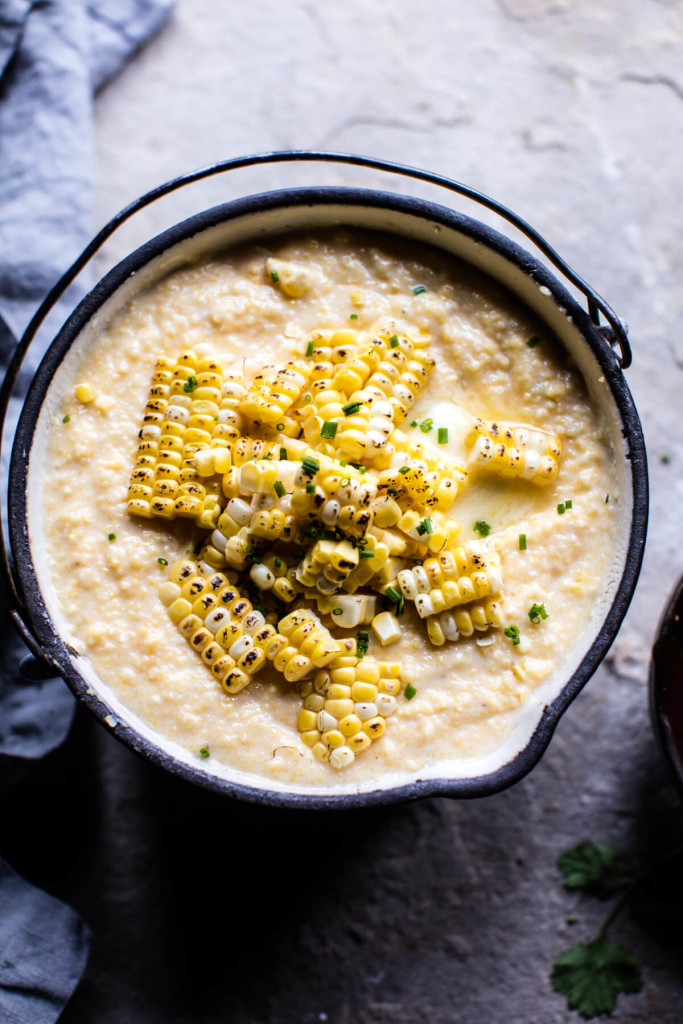 Hola mi amigos!
Can you believe it's the end of July already? To be honest, the summer of 2017 has moved at a weird pace for me. The minutes flash by on food shoot days- I look at the time, it's 8 am, and then it's 6 pm and the photos or videos are wrapped. Other freelance, "work-on-my-business" days seem to slowly eek along, as I email, call, and assault the internet (and my marketing list) to pursue working in and around food as much as I can. Those are the days I hear my middle school basketball coach in my head screaming "Hustle" until about 7 PM.
Also, "spider drills!" (Did anyone play basketball back in the day? You know what I'm talking about…)
And to be real, it's hard work building a business around what you love. It's worth it- but when it's 1,000 degrees outside and you catch yourself fantasizing about a vacation away from your computer- this reason alone is why I can't wait to turn off my email and actually read a book next week.
Since Jake and I have decided to take some much-needed time off, it's an all out breakneck speed to the finish line as we wrap up food photos and projects, take Bigbsy to doggie camp and assemble some sort of cleanliness to our house. But y'all, the end is in sight! As in, eating sweet potato fries, lingering over coffee and building some sort of color on my pale legs will be my life goals for seven days.
This got me thinking- what are the easiest, most vacation-friendly corn recipes out there? What would one actually want to make when all I've done all day is sit in a pool with a cold Coca-cola? Well my friends, and those about to go on end-of-summer, pre back-to-school vacations, I have rounded up a great list for you.
Sit back, relax, and enjoy. Cheers to summertime unwinding:)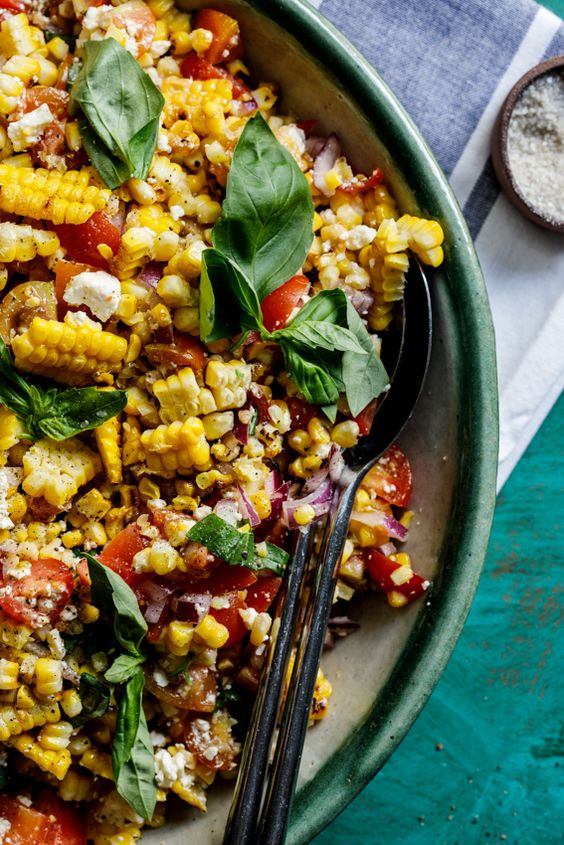 Summertime Grilled Corn Salad by Simply Delicious This recipe screams refreshment and summertime and delicious to me! Plus I dig the way she boils the corn then grills it and tosses the kernels with feta cheese, tomatoes and basil. Plus all of these ingredients are likely available at your nearby grocery store. Yassss!
Summer Avocado Toast with Grilled Corn by She Likes Food Corn for breakfast!! Again, the beauty of charred, grilled corn paired with creamy avocado and crunchy toast. So fresh and so perfect for a lazy beach breakfast!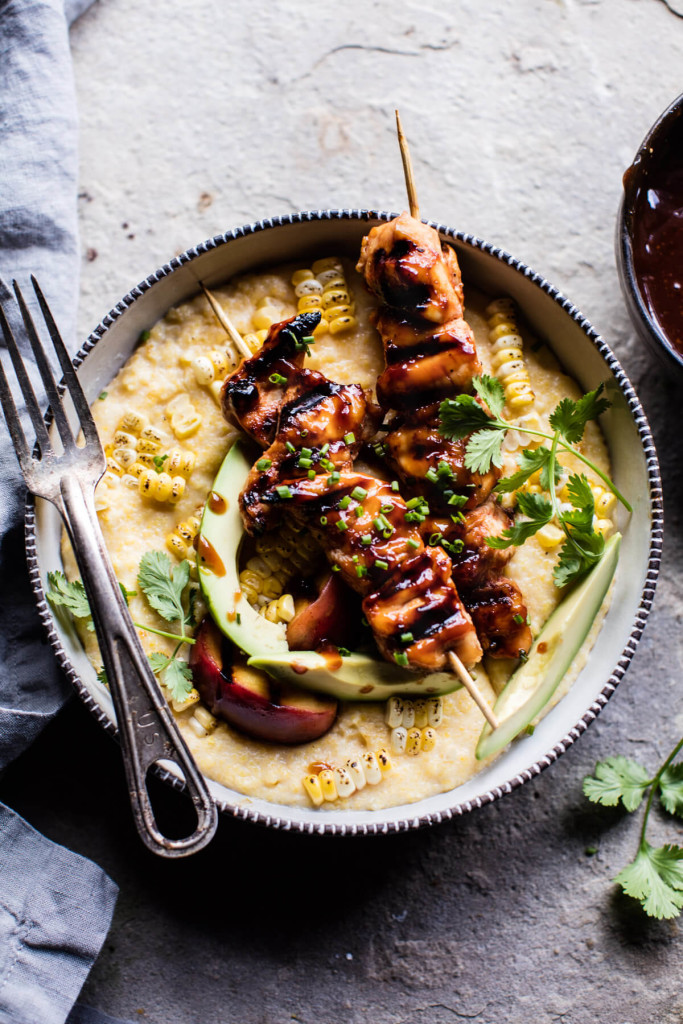 Honey BBQ Chicken with Charred Corn Polenta by Half Baked Harvest: This polenta and chicken combo is making my mouth water just thinking about it. Oh. My. Geez. You can even use raw corn on top of the polenta, and use local smoked chicken in place of the skewers if you don't feel like busting out the grill. Plus this photo?! The lighting is GORGEOUS!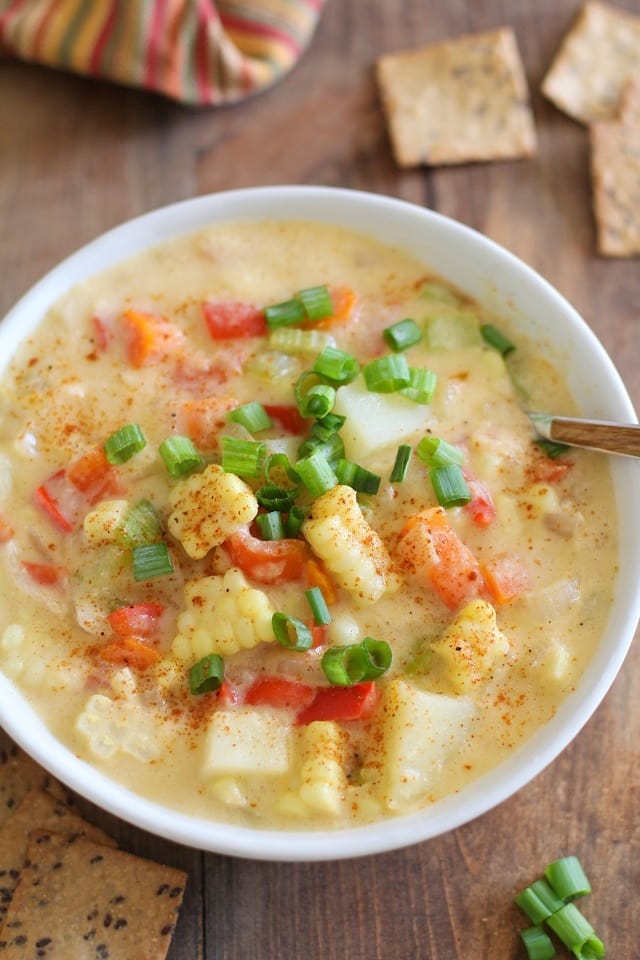 Vegan Corn Chowder by The Roasted Root: I know, I know soup in summertime? But yes! Sometimes after a long day on the beach all I want is cold, cold AC, a blanket and a pot of soup on the stove cooking away. Minimal prep, minimal work. Plus I am intrigued by the coconut milk corn combo!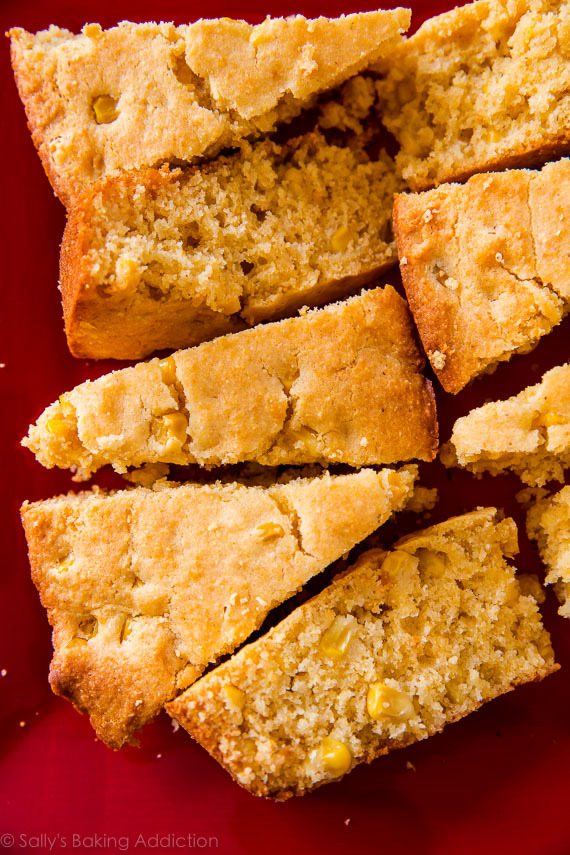 Honey Skillet Cornbread by Sally's Baking Addiction Confession: Though I am a Southern girl, I like my cornbread sweet with chunks of fresh or creamed corn inside! This recipe hits on all the points. Plus, you can reuse this cornbread on salad the next day (as your breadcrumbs) or repurpose in open-faced cornbread sandwiches or eat for breakfast topped with fresh summer peaches and cream!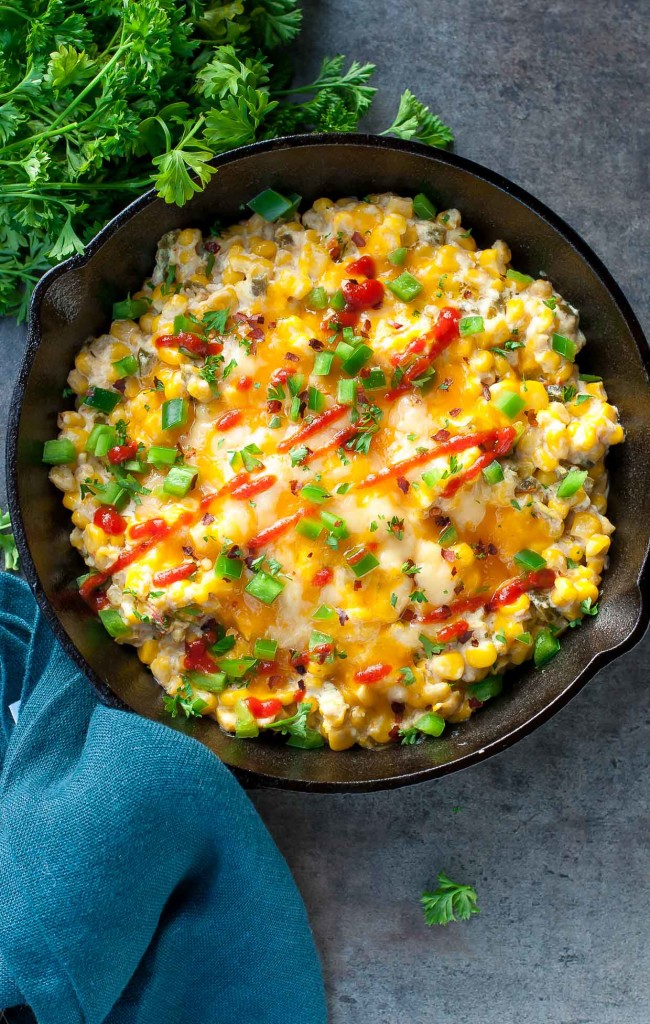 Spicy Southern Hot Corn by Peas & Crayons How perfect would this super-easy corn be for dipping with fresh salsa and tortilla chips, enjoyed with a glass of wine or iced tea, on your vacation getaway (or staycation) porch? I love it!
And last but not least- cue dessert!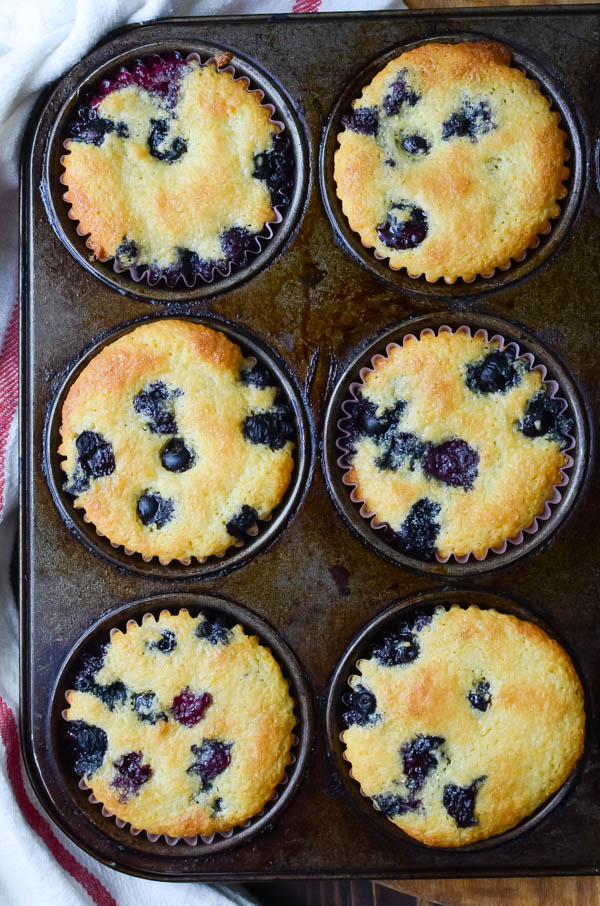 Lemon Blueberry Corn Muffins by Garlic and Zest Ok so technically these aren't technically using corn- they use a corn bread mix- but I have a super soft place in my heart for Jiffy corn muffin mix because it's delicious and I prefer it over homemade cornbread sometimes! So I think this recipe is genius, and could even be repurposed for breakfast in a parfait with yogurt- or topped onto fresh vanilla ice cream for an extra treat!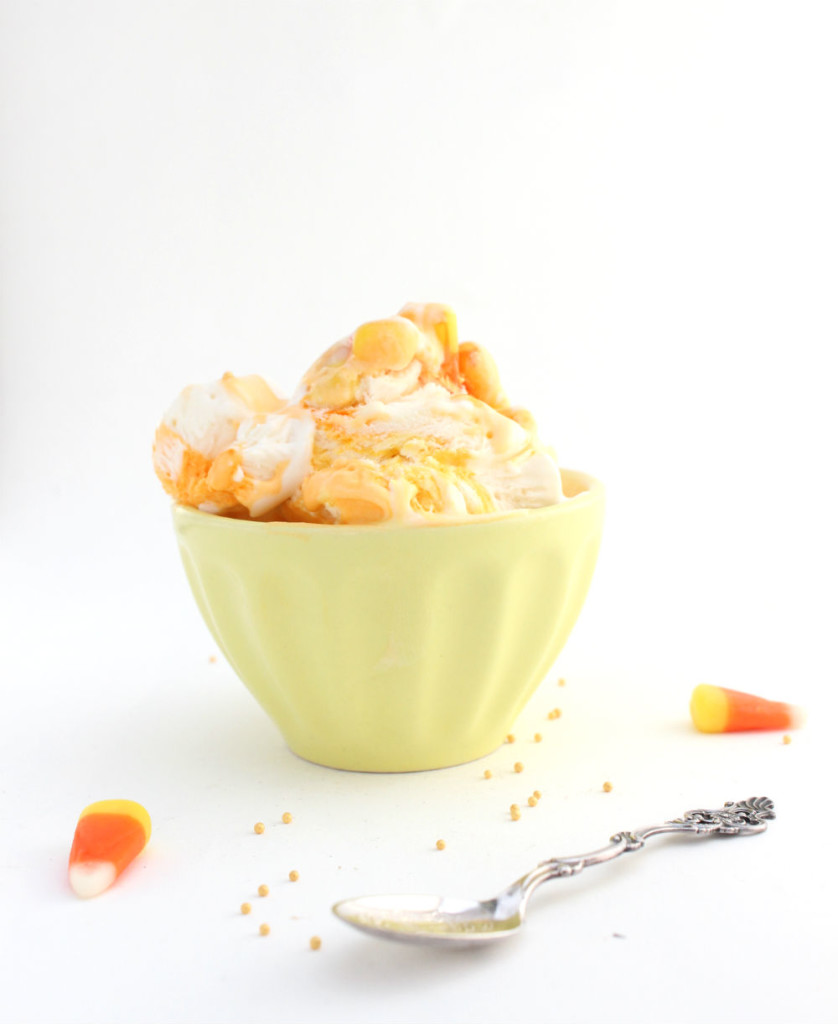 Candy Corn Ice Cream by The Simple Sweet Life: This ice cream was too much fun (and too cute) not to include! Plus, it's a no-churn recipe, so I have a feeling you could use the ice cream base and stir in roasted corn and blackberries as your garnish if you weren't up for fall candy quite yet. Yumm!!
And just because this is fascinating…
LOVE YOU GUYS!!