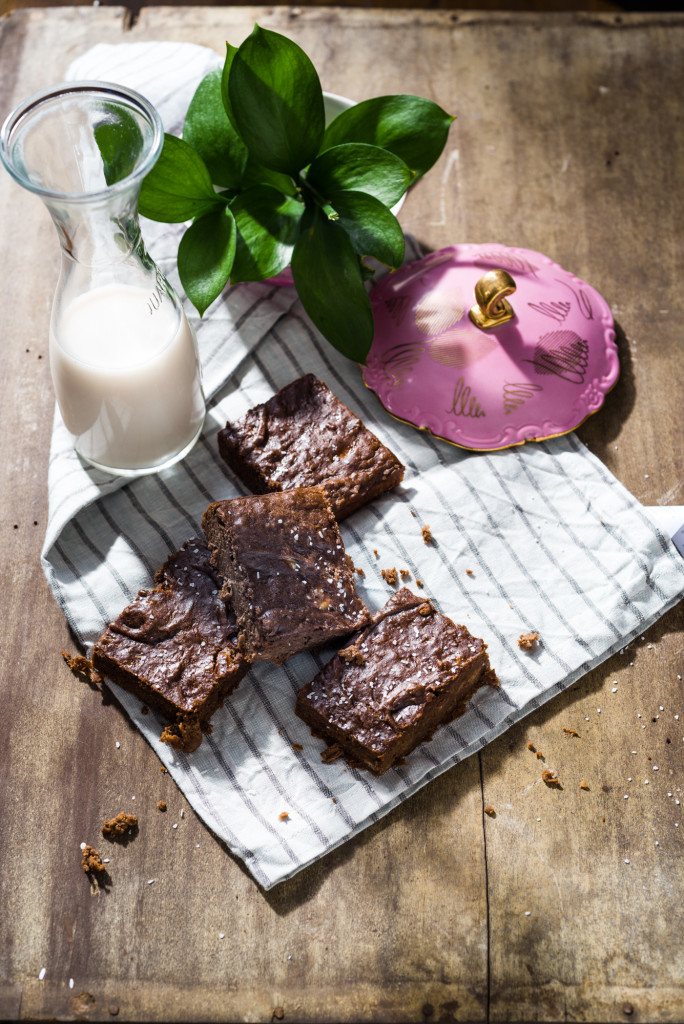 It's Friday, it's Friday! That is a cause for celebration. And, we get to take the celebration up another notch because YES it's time for brownie recipe number two!
This week's brownie recipe is a huge treat because this has been the best way to get me to eat protein powder during the week (in a dessert) and Gimme Delicious, this week's recipe creator, is a healthy brownie genius.
Did I mention, like her site says, these treats are also gluten-free and vegan? So everyone can get in on the party!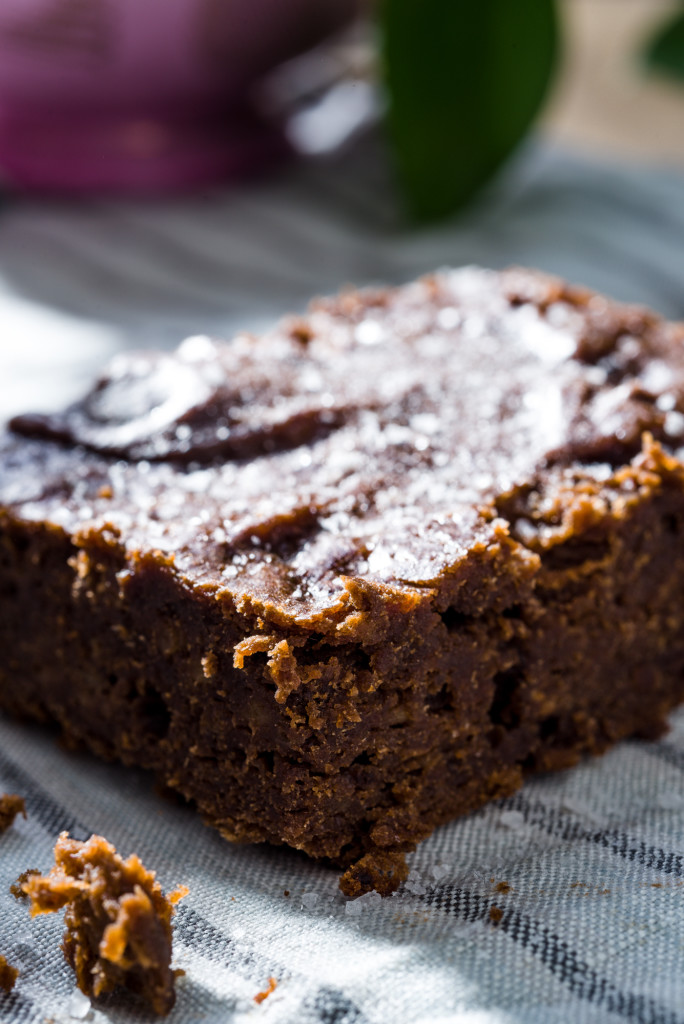 And as some of you know, healthy eating does not come naturally to me. I grew up in a Southern household, which means that the four main food groups were casseroles, pretzel salad (yes, this counted as a vegetable), sausage and/or bacon, and Cocoa Puffs. Those were the glory days.
But now that I am a bit older, I've realized that it's probably better to practice some balance in my everyday life. And for my hubs and I, eating Paleo during the week has been the easiest transition for us. It involves meat, of which I am a fan, and lots of vegetables, of which my hubs is a fan, and sweet potatoes. Which I love. So, it works!
However, we are all for the weekend splurges, so get ready because next week's recipe is going to be a party in a pan!
But for this week, and the every day, I highly recommend these paleo brownies. They only involve FOUR ingredients (which you probably have in your pantry right now), have a quick bake time, and taste fudgy and nutty, with the addition of the almond butter. I threw a little coarse kosher salt on top for that salty/sweet combo that heightens the cocoa powder flavor.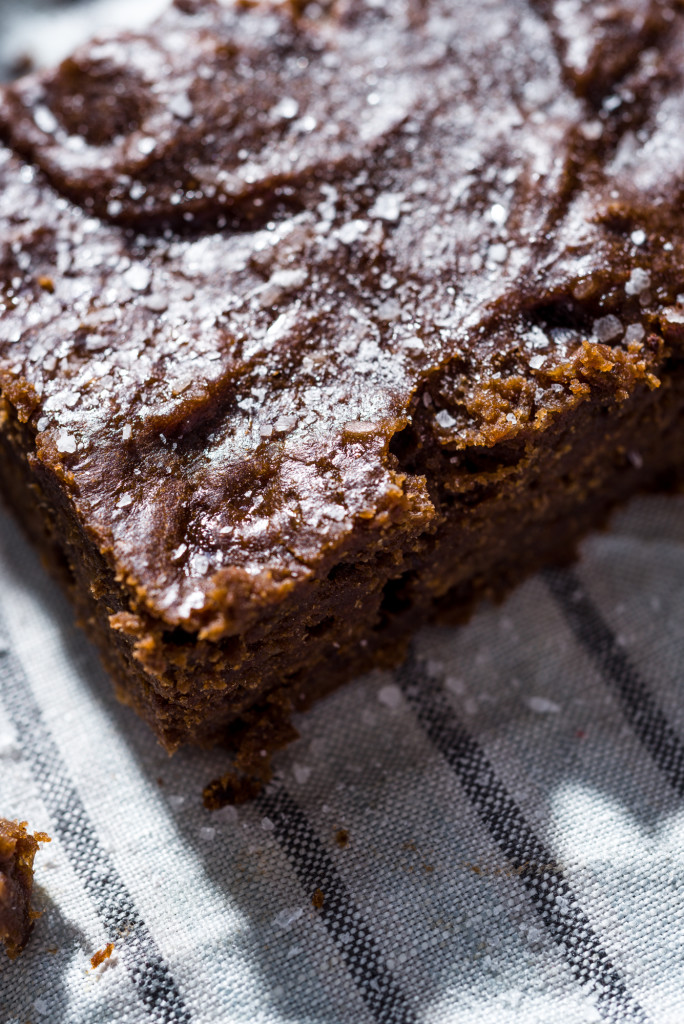 AND check out this week's video for my current brownie eating philosophy:
There you have it my loves! Paleo brownies. Next up, the Southern/homestyle/splurge version. Happy weekending!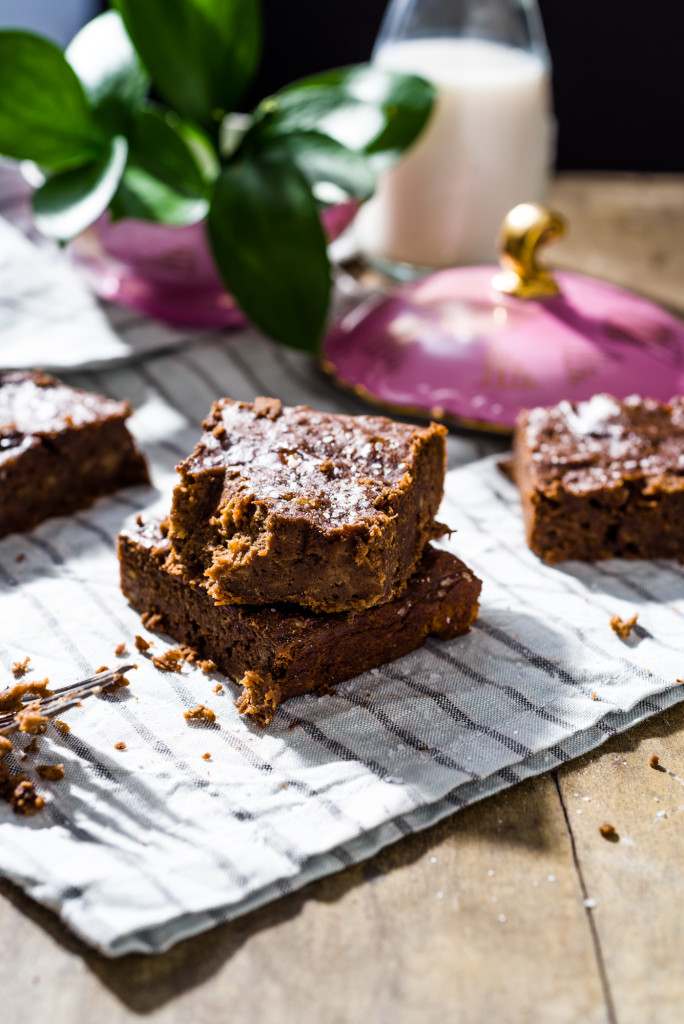 4 Ingredient Paleo Fudge Brownies from Gimme Delicious 
These gluten-free, vegan, and paleo brownies are the closest I have come in gluten-free baking to that cake-y, yet fudgey, consistency I love in a decadent brownie. With only four ingredients (well, five counting the sea salt on top), you probably have all you need in your pantry right now!
What You Will Need:
2 cups mashed banana (about 6 medium, overripe bananas)
1 cup almond or cashew butter
½ cup vegan chocolate protein powder
¼ cup cocoa powder
coarse kosher salt, for topping
What You Will Do:
Preheat oven to 350 degrees F. Spray a dark metal, 8 by 8 baking dish with olive oil cooking spray.
In a large bowl, combine the mashed bananas and nut butter and use a fork to whisk until fully combined. Using a rubber spatula, stir in the protein powder and cocoa powder.
Pour batter into a greased pan, and gently smooth the top with your spatula. Top with a smattering of coarse kosher salt.
Bake for about 25-27 minutes or until a knife inserted in the center comes out clean.
Cool for at least 10 minutes before cutting. Cover the leftovers and store in the fridge for up to 3 days.
I highly suggest enjoying these with a tall glass of vanilla nut milk! Soooo good!!