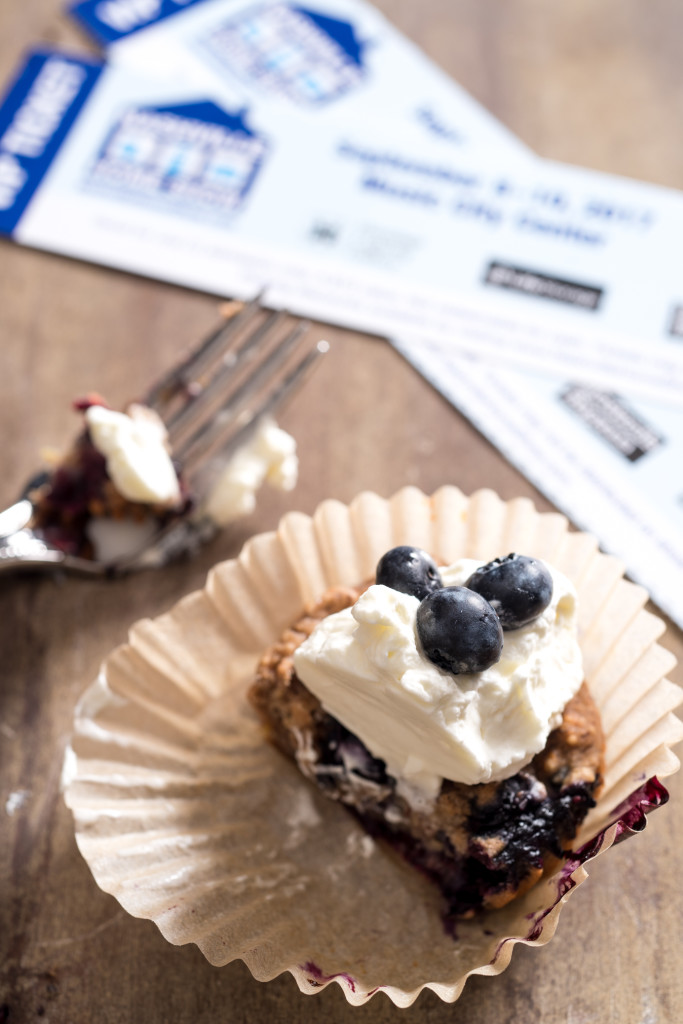 You guys!!!
I could not be more excited about this post! Not only is it almost the weekend, it's also the day I have the opportunity to share a recipe in PERSON, on the cooking stage with the Nashville Home Show!
As y'all know, once I get to talking and/or thinking about food, you can't really get me to be quiet, so the fact that they have openly invited me to share my love of all things baked goods is the highlight of my week!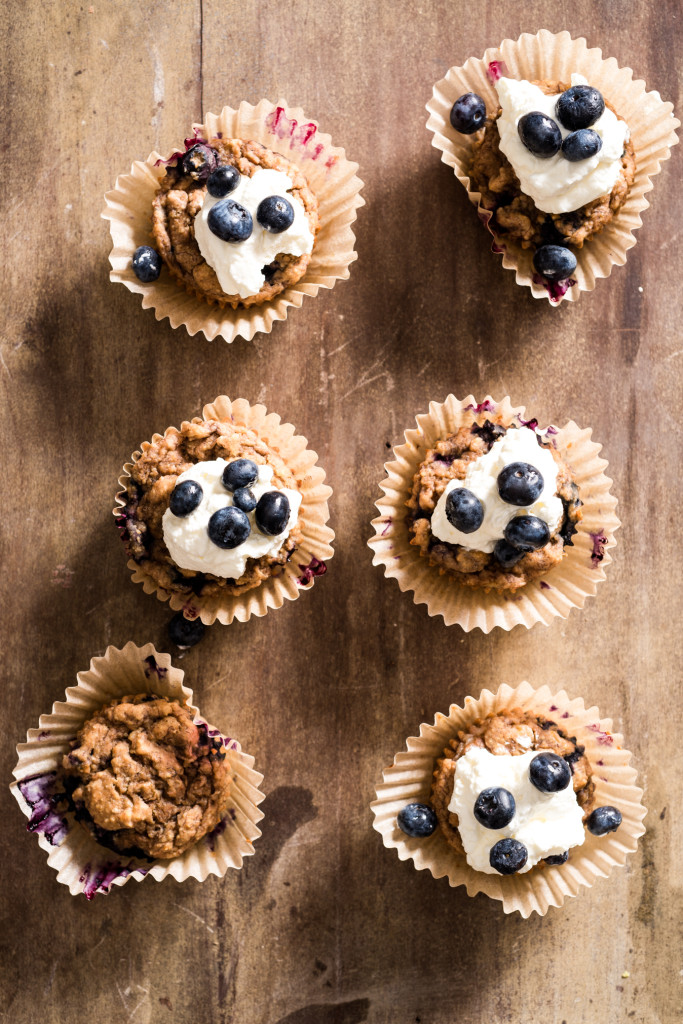 And as I was thinking about what to share, I immediately knew what recipe it would be. Y'all- in the history of Luv Cooks, this recipe is the most searched for, most sought after, most "I just came from Pinterest to check this out" one we've ever posted. And it all started with the original recipe here, with an incredibly cute baby named Pace, his birthday, and my friend (his precious momma's) desire to feed him a special cake that wasn't full of sugar. In fact, he hadn't eaten processed sugar up until that point. Amazing, right?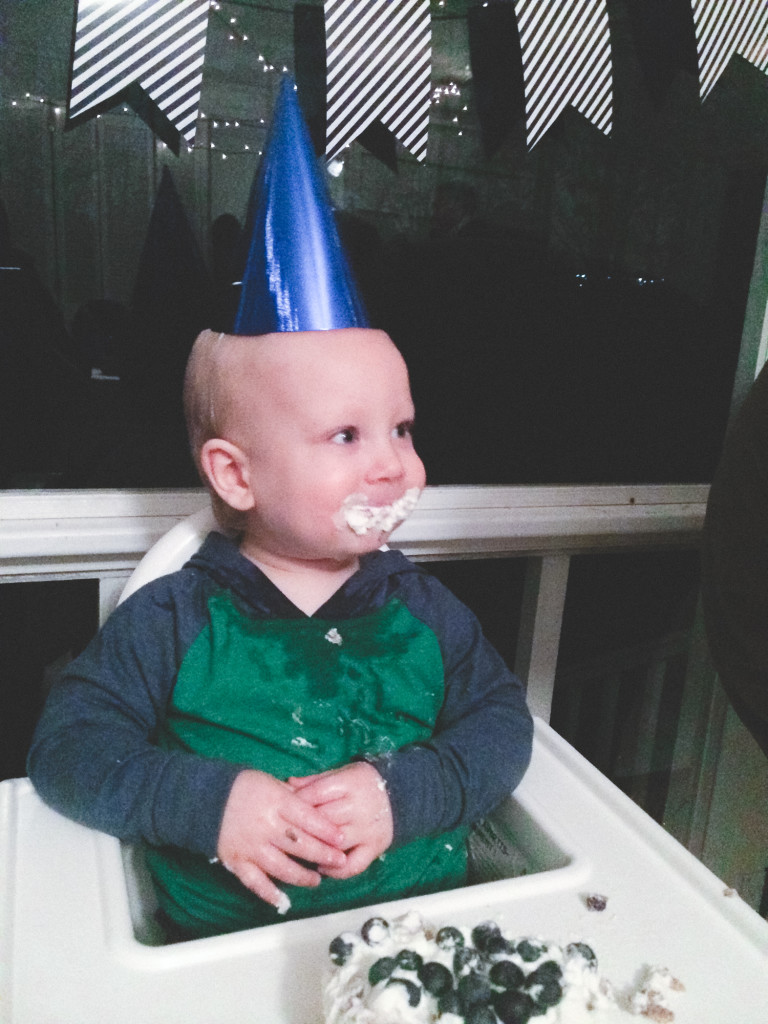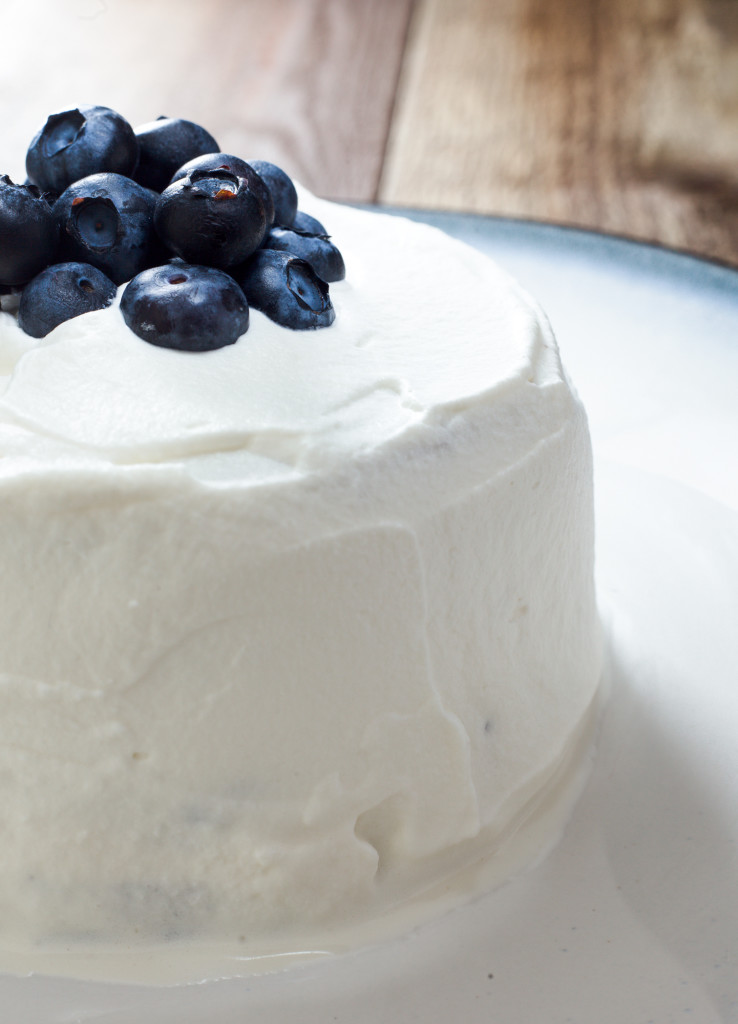 And as you know, with every (first) birthday comes the opportunity to smash one's cake into one's mouth however one feels is appropriate.
Well, I knew that I had to share this recipe again, but maybe adjust it slightly to a more adult crowd. Because, let's be real- its amazing for the birthday boy or girl to have a yummy, healthy cake- but what about everyone standing around watching them eat it?!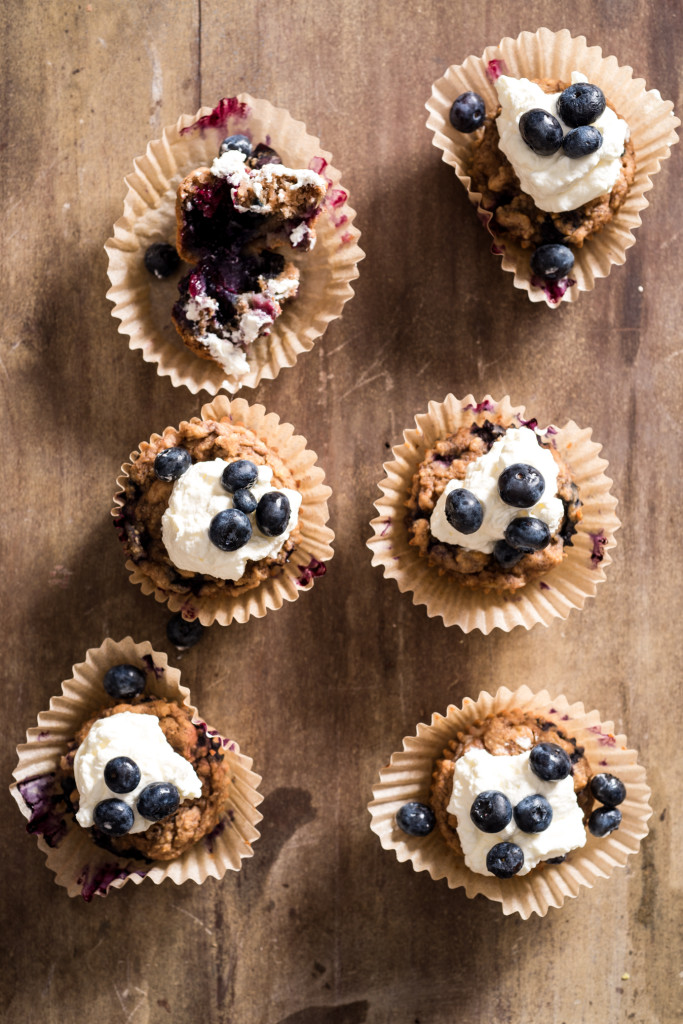 That's why I took the original recipe (by Fit Mama Real Food) and adjusted it with some seasonal fall spices, and baked it into individual mini smash cakes. So we can all, if we choose, smash the cakes right into our faces, just like the little ones! Don't mind if I do…
Low Sugar Banana Blueberry Smash Cakes with Vanilla Whipped Cream  (Originally inspired by Fit Mama Real Food)
You can also click here for the original, tiered cake post!
This recipe is full of whole grains, healthy fats, and has NO refined sugar or sweeteners of any kind! It's also egg-free and  simple to prepare and make ahead; you can even top the cakes with whipped cream a day ahead and store them in the fridge. Feel free to try out other mix-in's besides berries for your adult guests- I think chopped cherries, dried fruit, or chocolate chips would work great in this mini cake as well!
Yield: 16 mini cakes
What You Will Need for the cake:
2 scant cups mashed banana, or 4 large, ripe bananas
1/2 cup natural applesauce
3 tbsp coconut oil (melted), plus more for greasing cake pans
3 teaspoons vanilla extract
3/4 cups white whole wheat flour
3/4 cup oat flour (just grind rolled oats in a blender, then measure)
1 teaspoon cinnamon
1 teaspoon baking soda
1/2 teaspoon salt
1/4 teaspoon ground nutmeg
1/4 teaspoon ground cardamom
6 ounces fresh blueberries
What You Will Do:
Preheat the oven to 375 degrees. Line a 12-cup muffin tin with cupcake liners.
In a large bowl, stir together mashed banana, applesauce, coconut oil, and vanilla extract until well combined.
Whisk together flours, spices, baking soda and salt until combined.
Gently stir flour mixture into banana mixture until just combined. Avoid over mixing as that can make the batter tough.
Stir blueberries into batter.
Distribute batter by scant 1/4 cups into muffin tin. Reserve remaining batter for next batch of cakes.
Bake for 25-30 minutes, or until a toothpick or sharp knife inserted into the cakes comes out clean.
Allow to cool completely at room temperature to set. Top with fresh whipped vanilla cream!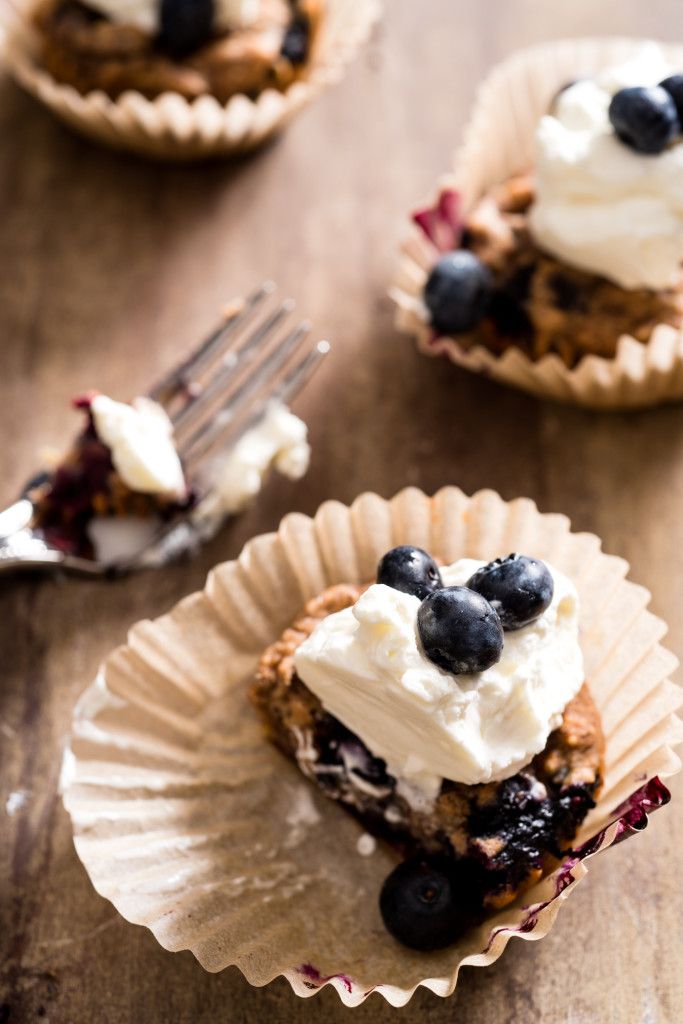 For the vanilla whipped cream:
What You Will Need:
4 ounces organic heavy cream
1/4 teaspoon vanilla extract
Additional fresh blueberries for topping (or melted peanut butter/chocolate/almond butter)
Once cooled, top the mini cakes with a dollop of whipped cream and fresh blueberries. I also ate them with melted peanut butter drizzled on top, and it was DIVINE!