AHHHH butter cookies!
Since I was a child, I was a bit obsessed with any food that came in a tin.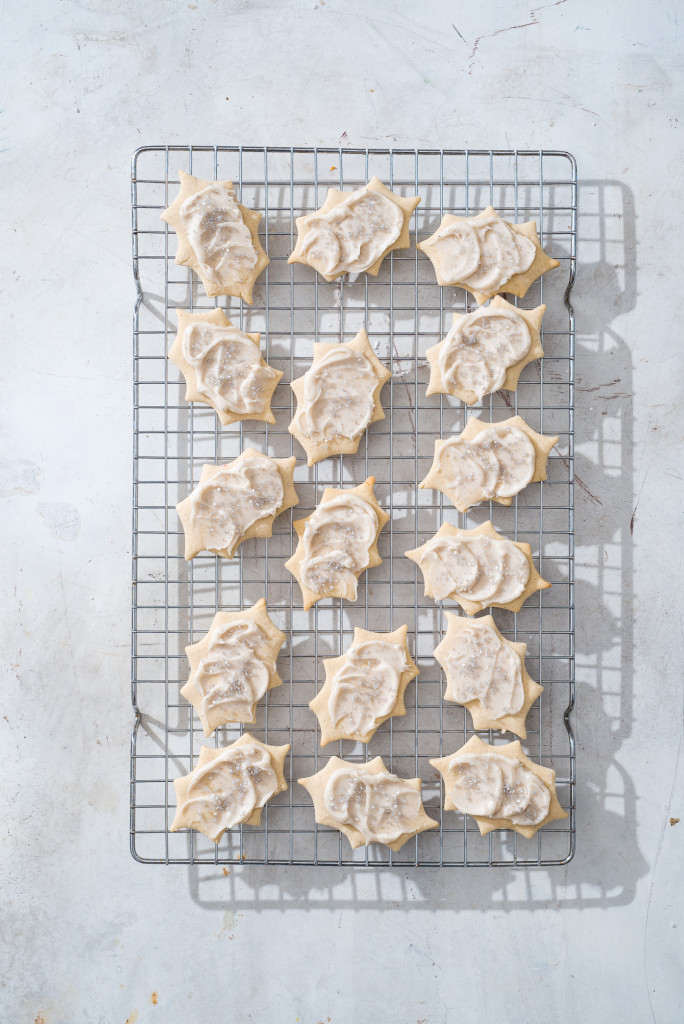 Ground coffee in a tin? Felt like a special treat reserved only for those adults brave enough to drink the black stuff. Cheese popcorn organized between three paper dividers in a giant Christmas tin that I could hug and/or physically protect from my siblings? It felt like Santa came early. And COOKIES in a tin? Oh my geez, hold the phone, I'm running toward that one like someone broke out the Hanson Tour (circa early 2000's) DVD.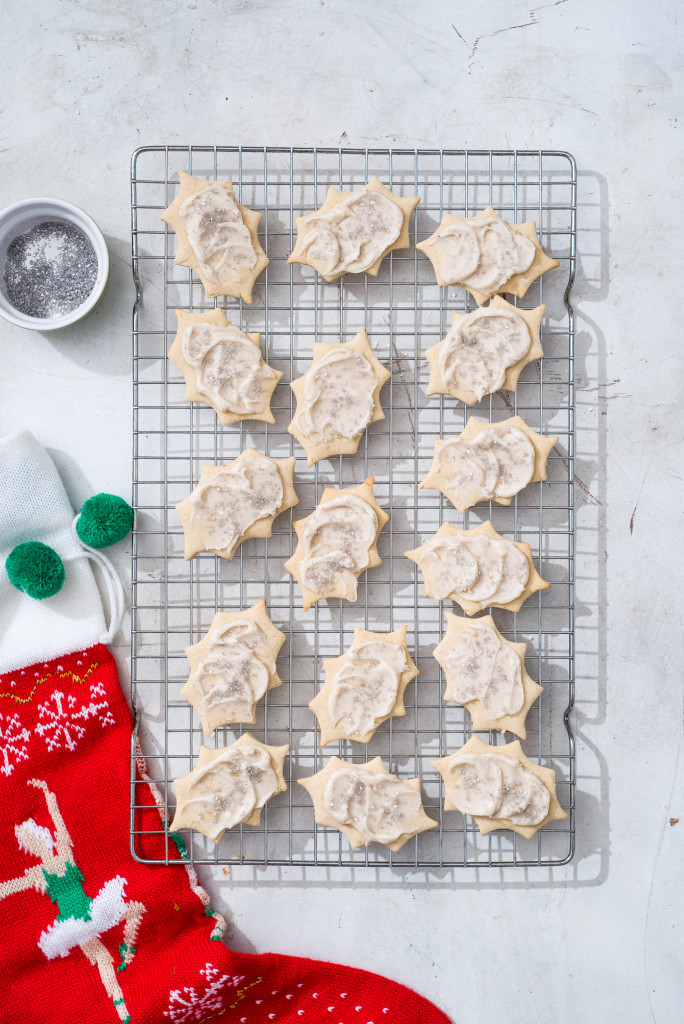 Needless to say, this recipe makes my mouth water because these butter cookies were developed to be similar to the ones you find in the blue tins, at the store, that also come with paper dividers inside the packaging. Soooo classy.
This recipe differs, however, in the icing. The four-ingredient cardamom frosting makes the cookie flavor your own! Unlike the cookies that come in a tin, these guys are topped with homemade goodness (made with powdered sugar and cream) that is wonderfully, slightly spiced, with cardamom.
So, if buying cookies in a tin for your friends and fam is part of your tradition, maybe break the mold this year. Bake up some butter cookies instead. Whip up an easy homemade frosting. And ship them off to your fab loved ones- paper dividers optional.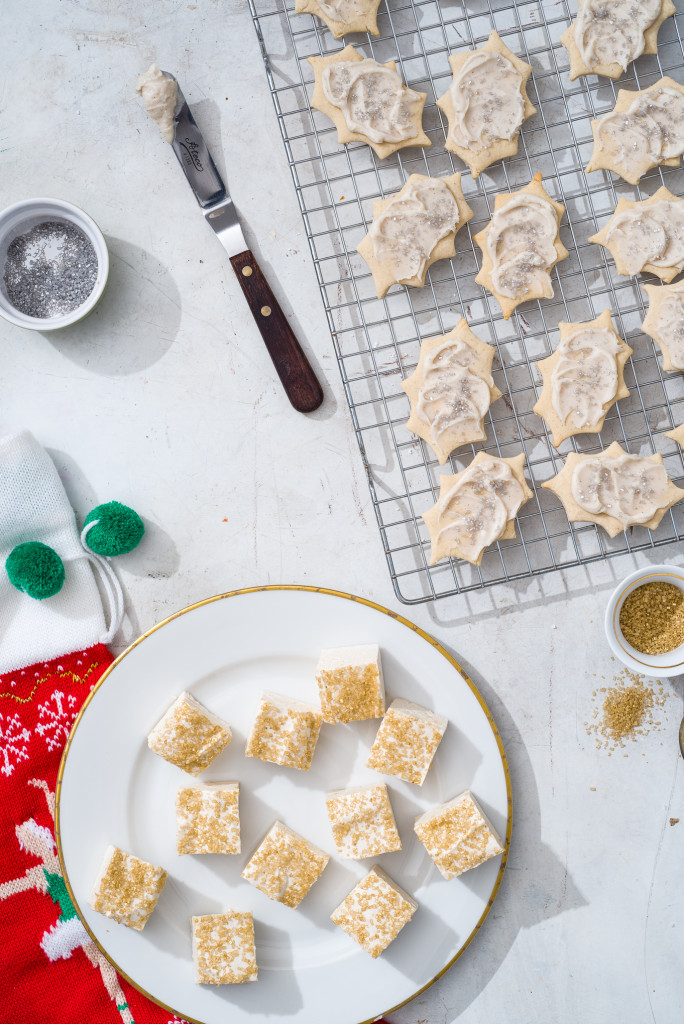 Butter Cookies with Four Ingredient Cardamom Vanilla Icing
These butter cookies bring back memories of the nostalgic variety found in holiday blue cans during December. Make a fresher version at home with a savory twist of cardamom and sweet spread of creamy vanilla icing. Top with silver sprinkles to ring in the New Year! You can find this and many of Luv Cooks December recipes in the December issue of Birmingham magazine.
Yield: 33 cookies (depending on cookie cutter shape)
What You Will Need:
 1 cup unsalted butter, room temperature
 1 cup powdered sugar
  2 teaspoons vanilla extract
 1 large egg, room temperature
 2  1/4 cups all purpose flour
 1 teaspoon baking powder
 1/2 teaspoon salt
1/2 teaspoon ground cinnamon
1/4 tsp ground cardamom
Preheat oven to 350. Line a baking sheet with parchment paper.
In the bowl of a stand mixer, beat butter, sugar and vanilla on medium high for two to three minutes, or until light and fluffy.
Add egg, stir until combined.
Whisk together flour, baking powder, salt, cinnamon and cardamom until combined.
Add flour mixture to butter/sugar in one large batch; stir just until combined.
Roll dough onto floured surface with floured rolling pin until 1/4 inch thick. Cut out with a holiday cookie cutter and use a spatula to transfer cookies to parchment-lined baking sheet.
Bake for 10 minutes. Cool for two minutes, then transfer cookies to cool completely on a wire rack.
Once cooled, frost with vanilla cardamom icing and top with sprinkles!
Four Ingredient Vanilla Cardamom Icing
What You Will Need:
1 cup powdered sugar
2 tablespoons heavy cream
1 tsp vanilla
1/8 tsp ground cardamom
Silver sprinkles, optional
1. Whisk all ingredients (except for sprinkles) together until smooth. Frost cookies once cooled and top with sprinkles. Enjoy!