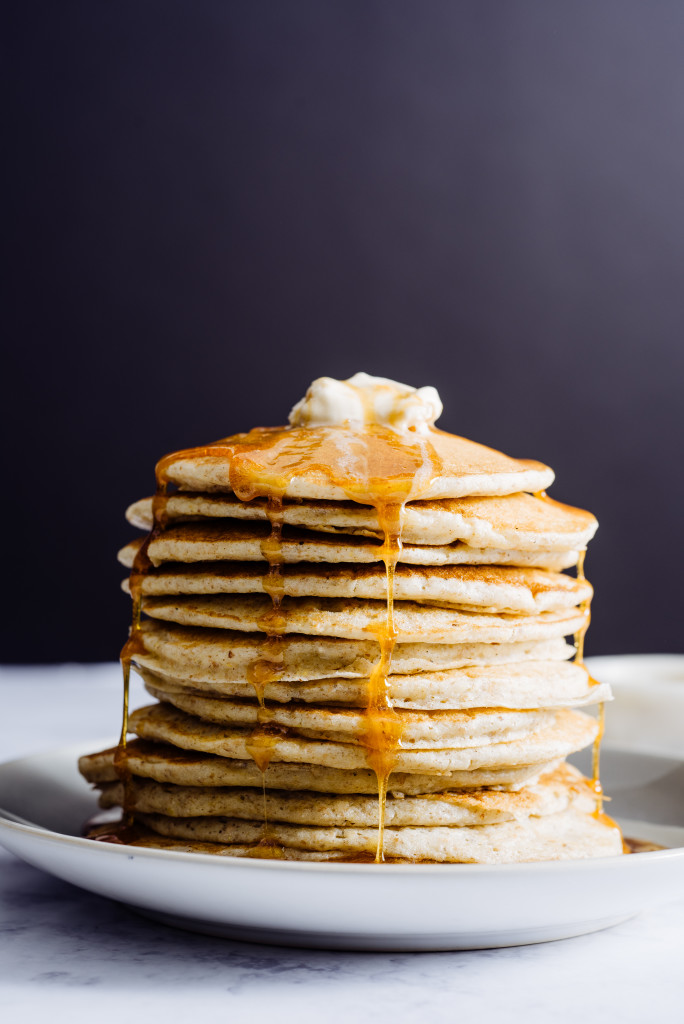 You guyyyysssss!!!
Ahhhhhh I couldn't be more excited about this post!!
And here's why.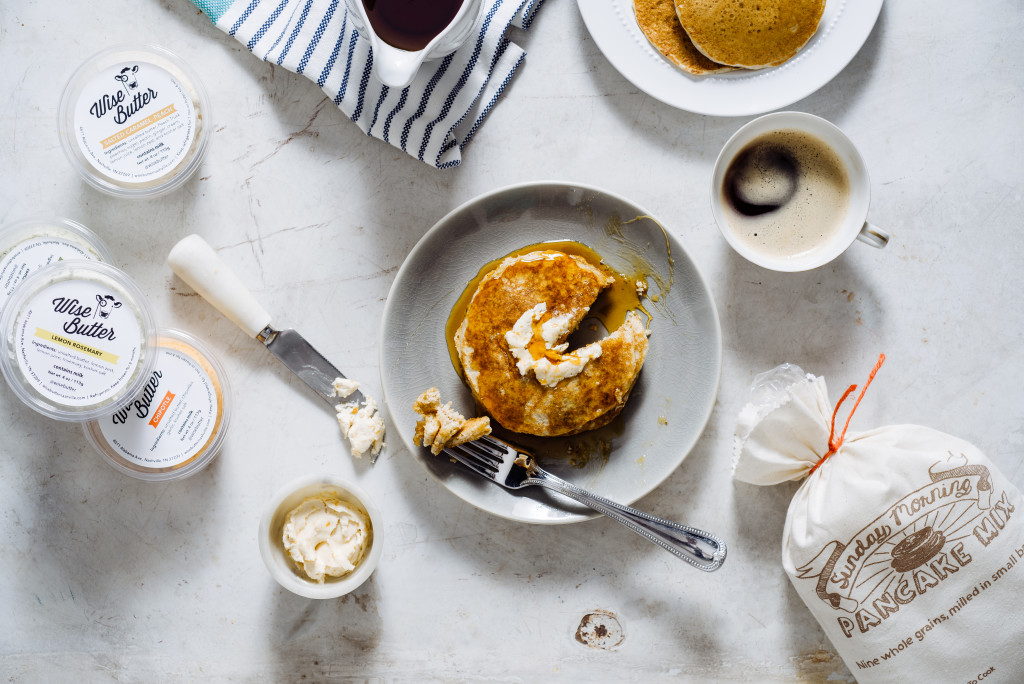 For all of 2017, I have been struggling to come up with the ideal pancake recipe to share with you. You can ask my husband Jake- it has been a tear-ridden, frustration station, park-your-ego-at-the-door process. I started out strong in January, on a mission- to find a pancake that was whole grain (because, let's be real, white flour pancakes don't begin to satisfy my morning hunger), natural, and delicious. From coconut flour to almond flour to literally grinding whole flaxseed myself in an attempt to create some kind of binder, about two months ago, I reached my end.
I was tired of the emotional disappointment, the gloopy, unappealing mess of a batter bowl and the even more disappointing flat, mealy cakes I was producing (that also eerily tasted like boiled eggs?) Needless to say, I was done.
Then, dawn breaks forth- LITERALLY- at the Made South festival in Franklin, Tennessee. There I met two of the kindest, most fantastic foodie ladies in Nashville. I just happened to walk by Sam's Sunday Morning Pancake Mix booth and noticed that she had silver dollar-sized samples. Let's just say I downed the first batch and wanted more. Then she told me a bit about the pancakes- that the whole grans mix was the result of her own frustrating process to create a healthy pancake! Her final recipe features a plethora of amazing ingredients, 9 whole grains to be exact. From organic wheat berries to milo, spelt berries, oat groats and barley berries- she did it! I seriously wanted to hand her a golden trophy in the shape of a maple syrup bottle.
I also passed Wendy's booth for Wise Butter. Not only did she have the cutest mini crackers I've ever seen (still, to this day I have no idea where she got those tiny toasts!), she also had a super tasty selection of her homemade flavored butters ready for us to try. Caramel peach BUTTER?! Lightly sweet, rich, with a hint of peach. But the chipotle, ohhh the chipotle. Spicy, warm on your tongue- brilliant on any food imaginable.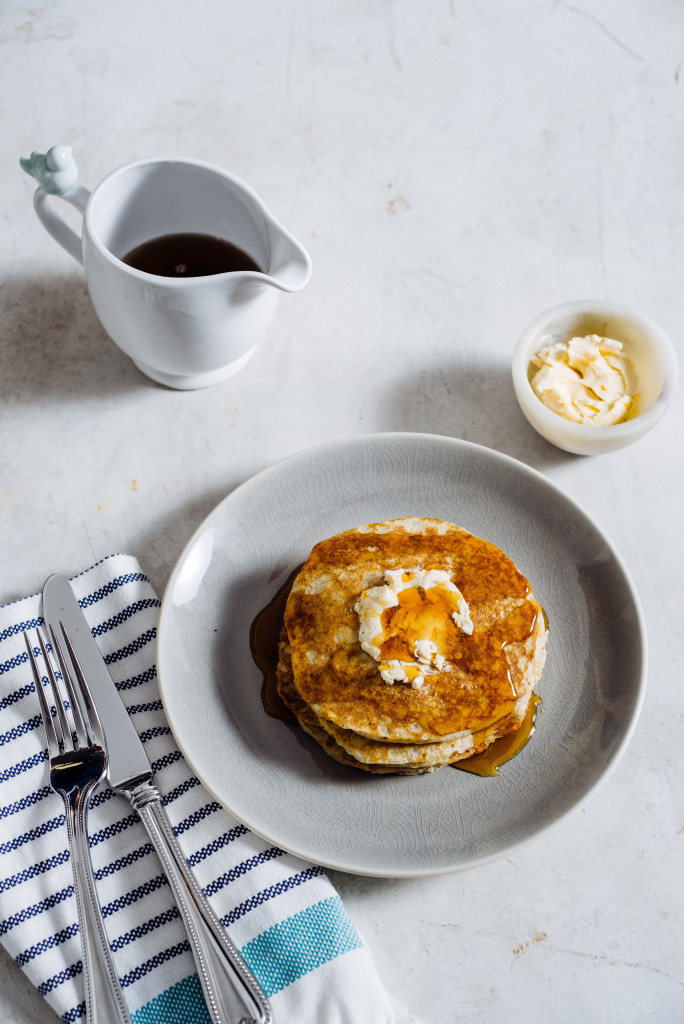 Needless to say, I pretty much stalked Sam and Wendy (as I have a tendency to do when I find a food product I love), invited them over to my house to take some photos, and well, here we are.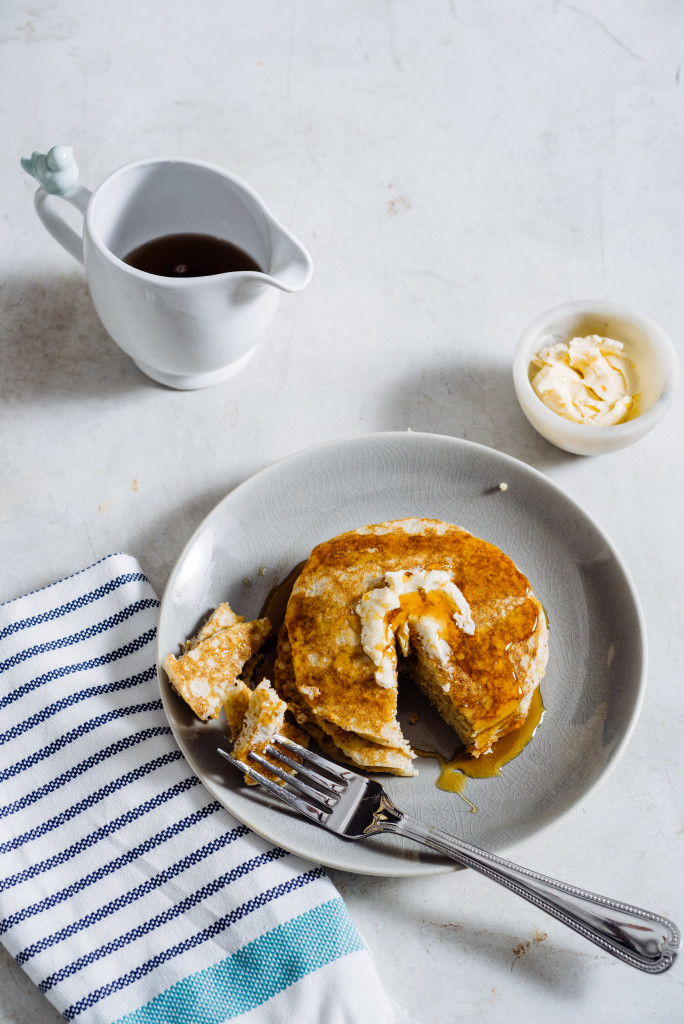 So without further ado, and just in time for your (hopefully) more relaxed Labor Day weekends, I asked Samantha (from Sunday Morning Pancakes) and Wendy (from Wise Butter) to share some of the best ways to make your pancake batter and butter shine. Plus, just hop on over to their sites to find how and where you can purchase their products!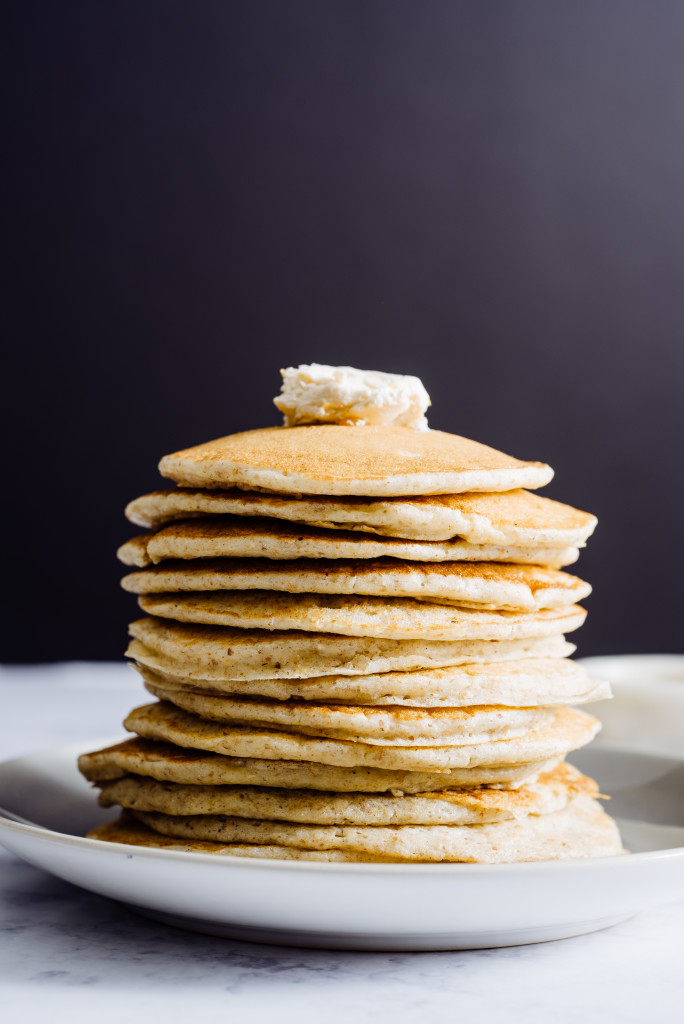 From the pancake lady herself:
Here are two recipes that I love this time of year. They aren't sweet, but they are damn tasty. You could bill it as something to do on a nice long weekend or because red peppers are in season right now in Tennessee.   Also, neither of them have to be canned. You can pare down the recipe size and safely keep them in the fridge for probably a month!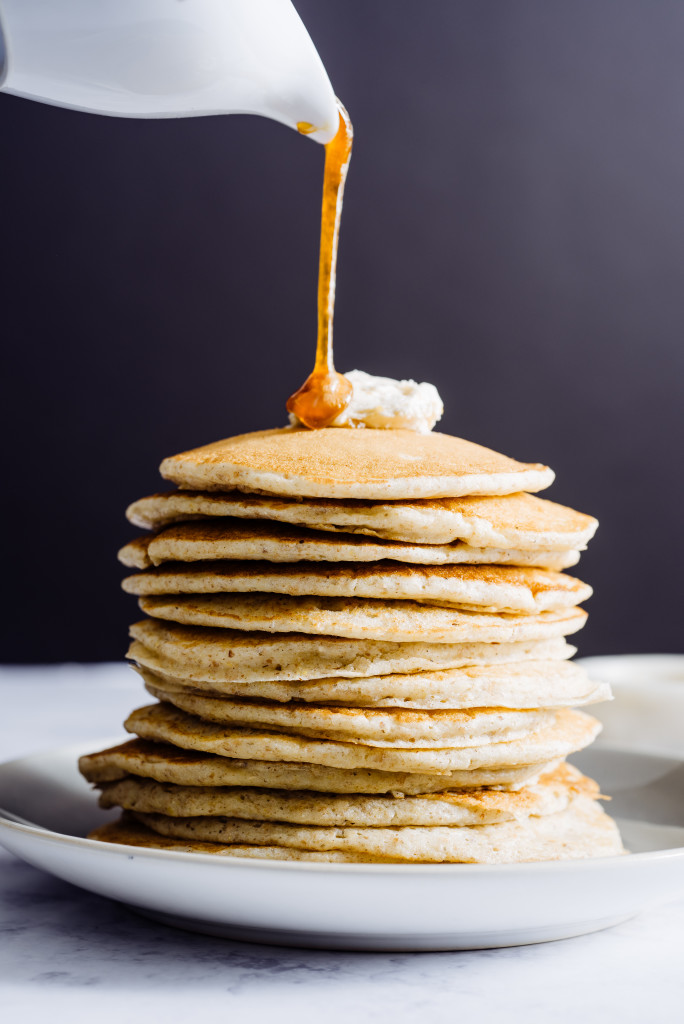 Red Pepper Jelly   
What You Will Need:
1 ½ lbs chopped red bell peppers (6 cups)
2 tsp dried hot red pepper flakes
3 Tbsp pectin
3 ¼ c. sugar
1 c. white wine vinegar
1 Tbsp unsalted butter
¾ tsp kosher or sea salt
What You Will Do:
Pulse bell peppers with red pepper flakes in a food processor until finely minced. Whisk together pectin and ¼ c sugar in a small bowl.
Stir together pepper mixture, vinegar, butter, salt,  and remaining 3 cups sugar in a heavy pot.
Bring to a rolling boil over high heat, and continue to boil, stirring occasionally, for 5 minutes. Gradually add pectin mixture, whisking constantly. Return jelly to a vigorous boil, stirring constantly, and boil another 1-2 minutes. It will thicken only slightly. Remove from heat.
Pour hot jam into sterilized jars and process in a hot water bath for 10 minutes. Makes 5 – ½ pints.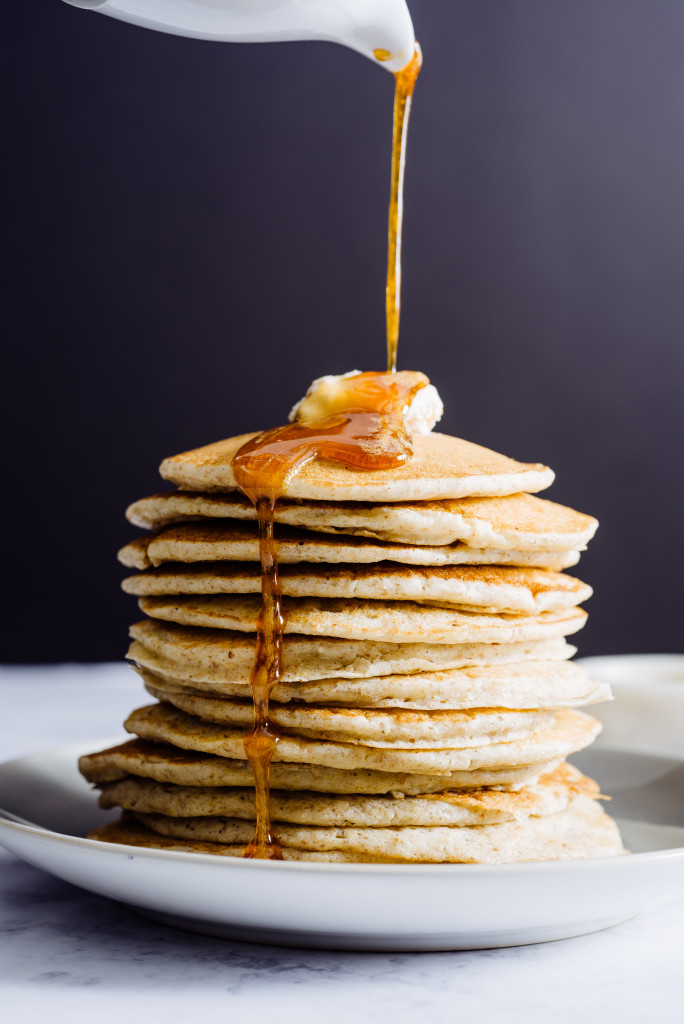 Sweet Onion Jam 
What You Will Need:
4 cups sweet onions, chopped
4 Tbsp unsalted butter
4 Tbsp sugar
¾ cup honey
2 tsp cinnamon (Sam prefers Chinese five spice)
½ tsp kosher or sea salt
1 tsp black pepper
What You Will Do:
Melt butter over medium heat in a large sauté pan. Add onions and cook until softened, about 5 minutes.
Stir in sugar, salt and ¼ cup water. Cook over low heat until the onions caramelize, about 8 minutes. To get the best results, resist the urge to stir. These steps can also be done in a slow cooker.
Transfer onions to a blender or food processor. Add honey and cinnamon or five spice. Puree until smooth. Season to taste with salt and pepper.
Pour into sterilized jars and process in a hot water bath for 10 minutes. Makes 4 – 1/2 pints.
Sam's ultimate pancake mix recipe:
Blueberry Blonde Ale Waffles
What You Will Need:
4 Tbsp unsalted butter
3/4 cup whole milk
1 cup ale style beer
1 tsp vanilla
2-3 eggs, preferably large eggs
2 1/2 cups Sunday Morning Pancake Mix
Muddy Pond Sorghum Mill, for topping**
What You Will Do:
Melt butter in a saucepan.
Add milk and  beer and heat until just warm.
Take off the heat and whisk with vanilla and eggs.
Scoop two and a half cups SMPM into a large bowl and mix in wet ingredients until just combined.
Let sit for about five minutes and voila! Make sure to grease the waffle iron and you'll be all set.
**Sam also suggests anything from the Nashville Jam Company to top the pancakes. You can find Sam on Instagram @smpancakemix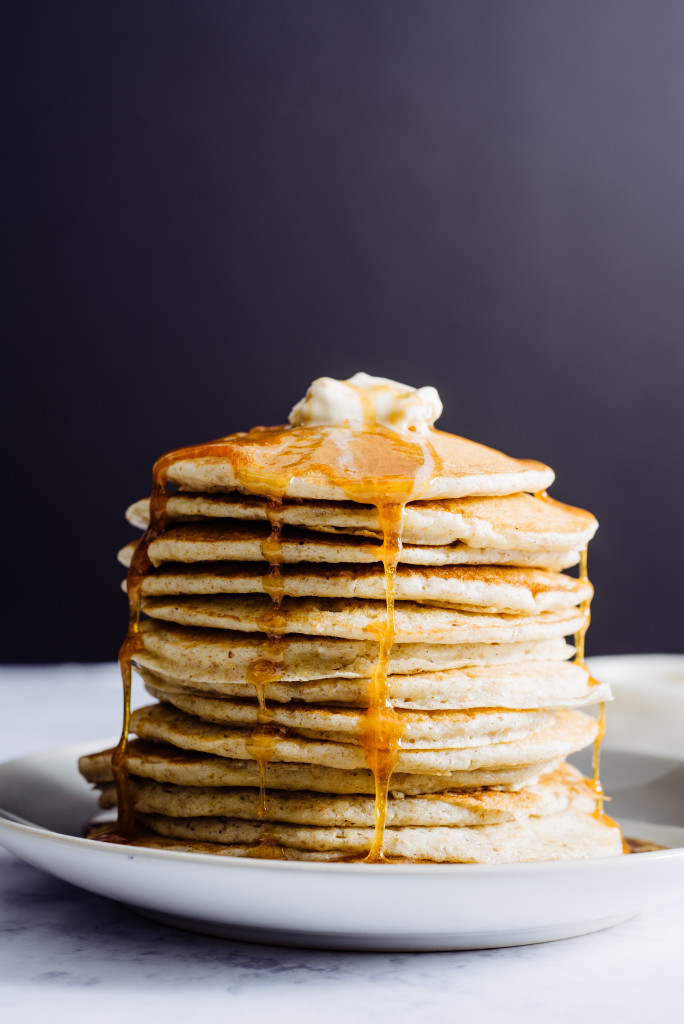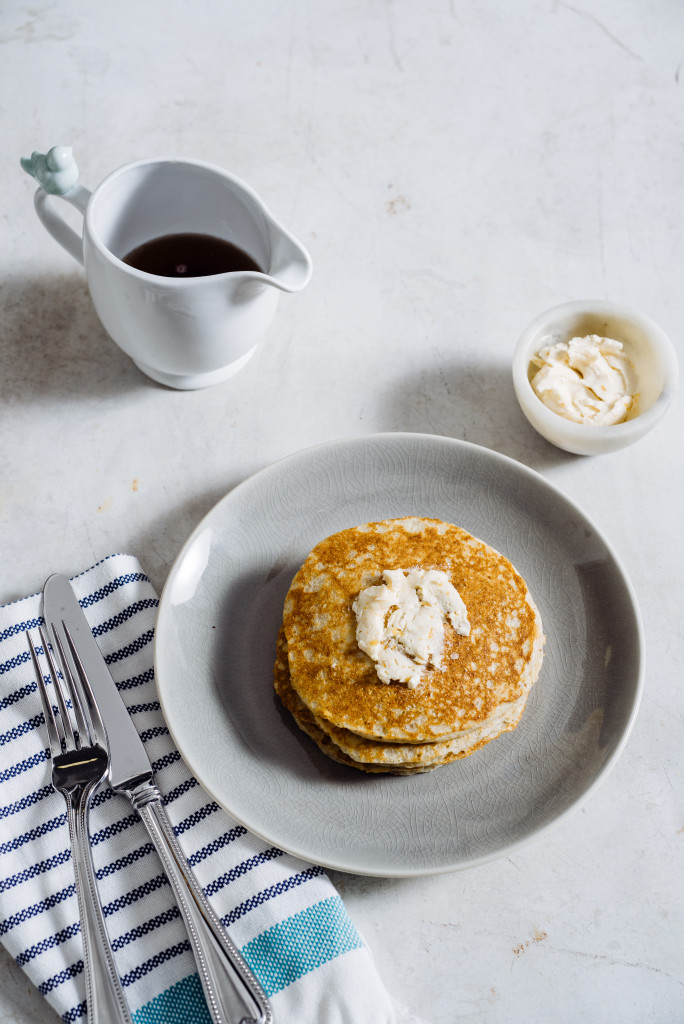 And
Wendy
! She is an all around butter expert, and here are her best
pairings with her Wise Butter flavors:
You can pair my sweet flavors with anything you are having for breakfast or as a base for buttercream icing. Stirred into oatmeal is my favorite!