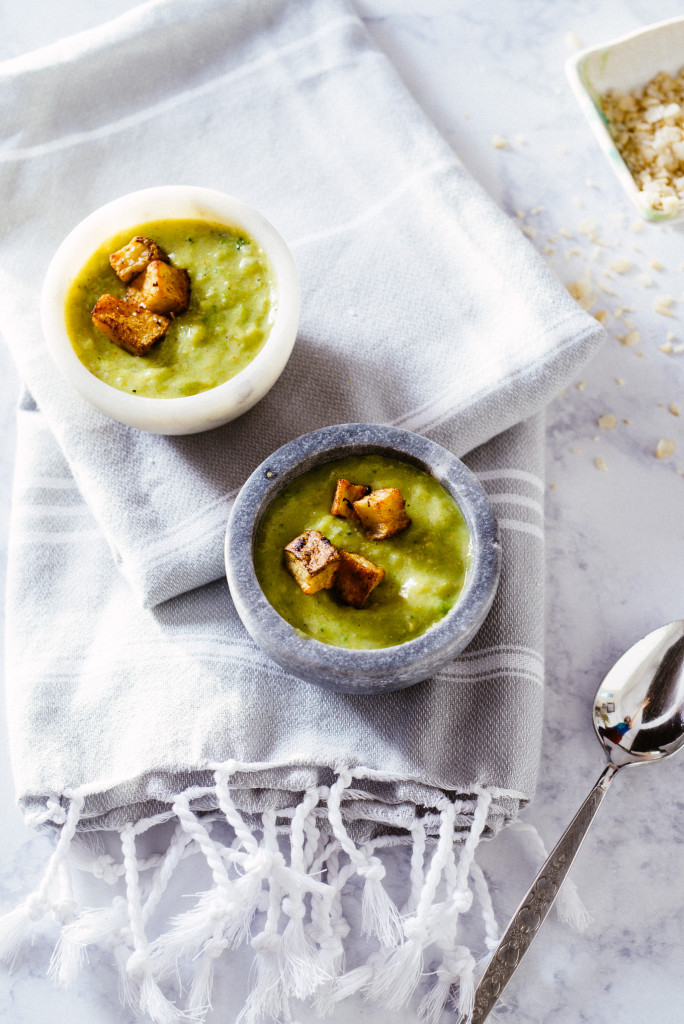 Creamy broccoli soup with potato croutons!!
Brown rice flakes!!
Wait-in a soup?!
Y'all! Let me tell you about a new favorite pantry discovery: brown rice flakes.
Soups, smoothies, stews- these fabulous flakes add a nutty, creamy texture to almost anything! There are a BRILLIANT way to add a new flavor profile to your favorite foods, and have lots of vitamins and minerals (shout out to NIACIN!! This B vitamin helps lower cholesterol). Plus, speaking of lowering unhealthy cholesterol (this thought always awakens memories for me of Quaker oatmeal commercials while watching the Today show) you can ALSO make brown rice overnight "oats."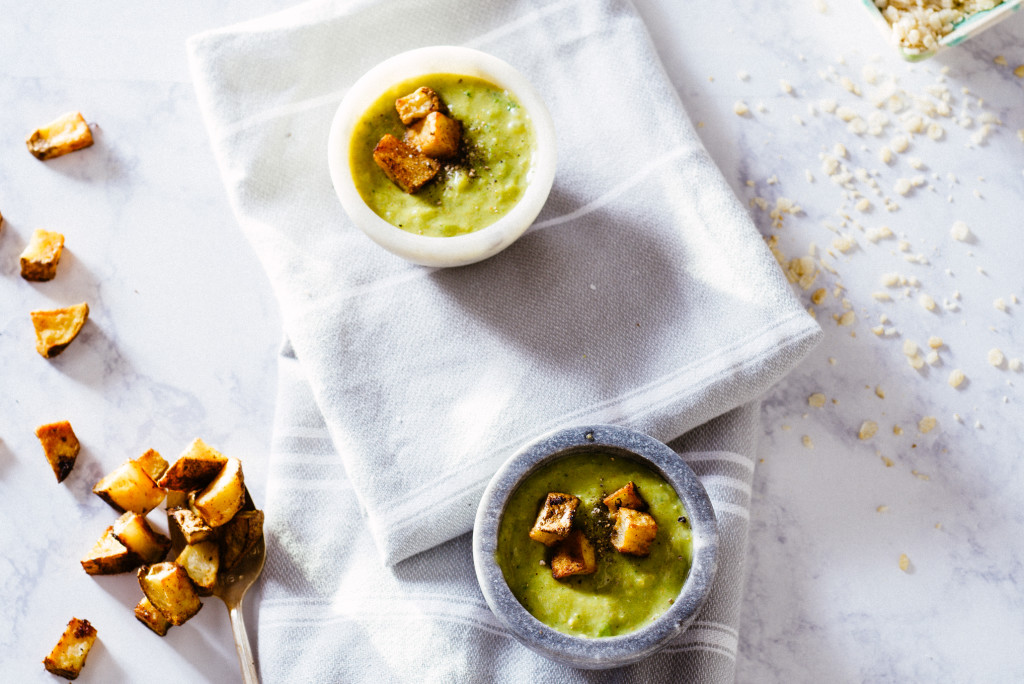 That's right, everyone out there who is stuck in a oatmeal rut now has NO excuse not to try these. I for one am vehemently raising my hand for seconds and sending a huge shout out to The Greedy Vegan for her beautiful overnight brown rice flakes with blueberries recipe!! Also, her discovery (that I share in my YouTube video below) about the ratio for those perfect overnight "oats" came at a great time:
But back to this week's recipe! How did I discover my newfound love for these flakes? Cleaning out my pantry; and realizing that I had a brown rice flakes bag from Eden Foods with an awesome broccoli soup recipe on the back of the bag.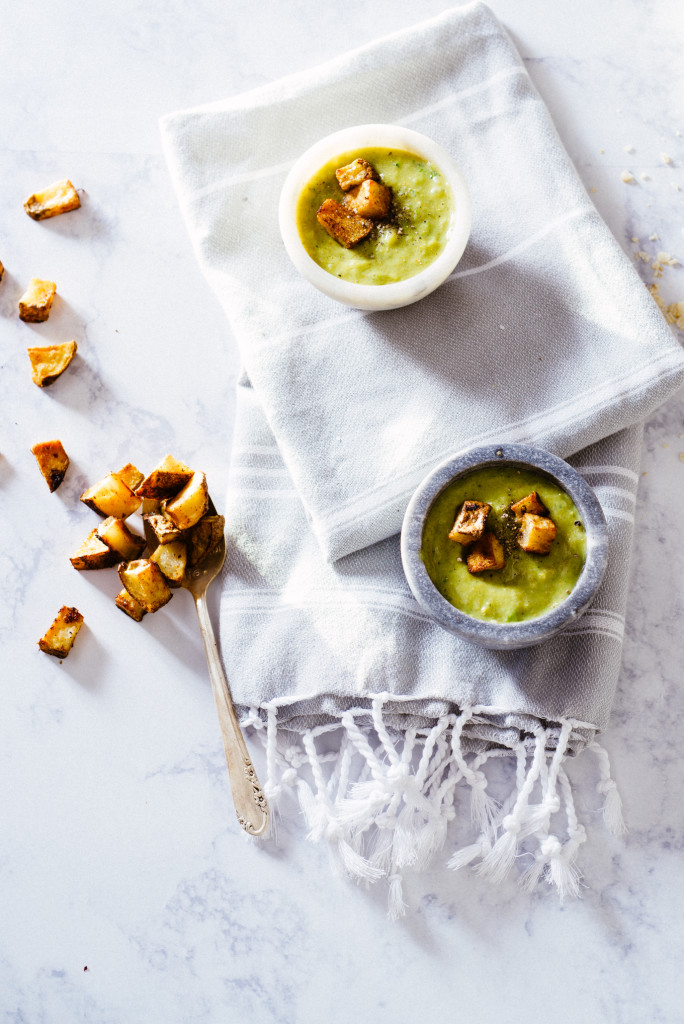 I love recipe development; it is one of my favorite types of work I do with food and food styling. Last year I was honored to do a bit of recipe development for a blog that featured their products, and had an extra bag. YES!
And in the spirit of all things informational and adhering to the Luv Cooks formula (Fun=Food), here are our FUN FLAKE FACTS!!!
Brown rice flakes***:
Are made from dehusking rice, 

which is flattened into flakes. 

Can be fire-roasted (which our flakes are)
Can be eaten raw or cooked b/c it's super digestible!
Are popular in India, Bangladesh, and Nepal (we are so exotic!!)
Adds creaminess to soups, stews, smoothies
Can be used in a 1:1 liquid to flakes ratio for overnight oats
Has Niacin (for lowering cholesterol) and magnesium (great for everyone!)
***(shout out to The Greedy Vegan and One Green Planet for their awesome brown rice flakes tips)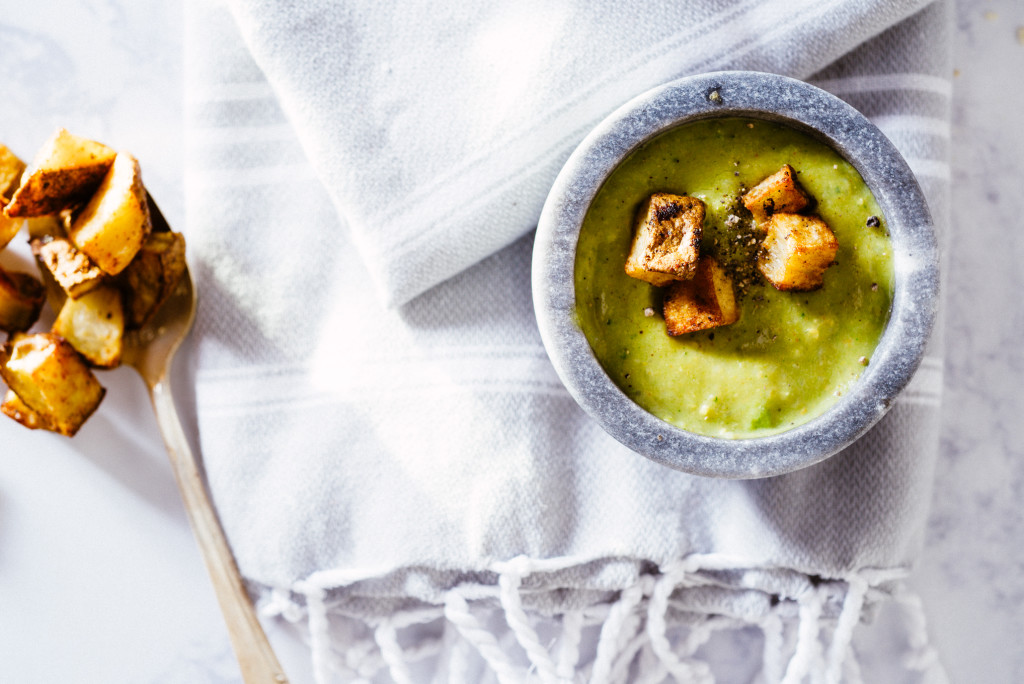 So get your easy, healthy, curry soup pot on and let's get roasting!
Creamy Curried Broccoli Soup (inspired by the Eden Foods brown rice flakes bag!) with Spicy Potato Croutons
Serves 6
Cooking Time: About 35 minutes
Break out of your broccoli soup rut with this week's recipe! It only takes about 30 minutes for the whole meal (plus leftovers) if you throw the potatoes in the oven BEFORE you start the soup! Fast, healthy, and featuring my new favorite ingredient, brown rice flakes. GET YOUR SPICE ON!!
For the soup:
What You Will Need:
1 tablespoon olive oil
1 small sweet onion, diced
1 tablespoon roasted hatch chiles (if you don't have hatch chilis, roasted jalapeños would work great)
2 cloves garlic, sliced
1 teaspoon curry powder
12 ounces frozen broccoli
3 cups filtered water
1 cup unsweetened soy milk
3/4 cup brown rice flakes
3/4 teaspoon sea salt
1/8 teaspoon ground black pepper
What You Will Do:
Heat oil over medium heat; sauté sweet onion and hatch chilis for about 4 minutes, or until softened. Add sliced garlic and curry powder; cook for about 1 minute more.
Add broccoli, water, soy milk, brown rice flakes, salt and pepper.
Bring to a boil, then reduce to a low simmer for about 15-20 minutes, or until the broccoli is tender and the soup has come together a bit.
You can either puree the soup in two batches in a blender to make it extra smooth; I like my soup a bit chunkier, so I followed Eden's method and blended half of it, then stirred the blended half into the chunkier soup.
Taste and season with additional salt and pepper if needed. ENJOY!!
For the Roasted Potato Croutons:
What You Will Need:
1 russet potato, washed and diced
1 teaspoon chili powder
1 tablespoon olive oil
Salt and pepper, to taste
What You Will Do:
Preheat oven to 425.
Line baking sheet with aluminum foil and spray with cooking spray.
Toss potatoes in olive oil, chili powder, and at least 1/4 teaspoon salt and a few pinches pepper. Spread evenly onto baking sheet.
Bake for 10 minutes; stir; bake for 15 minutes more, or until nice and crispy.
Top on warm soup and enjoy!!