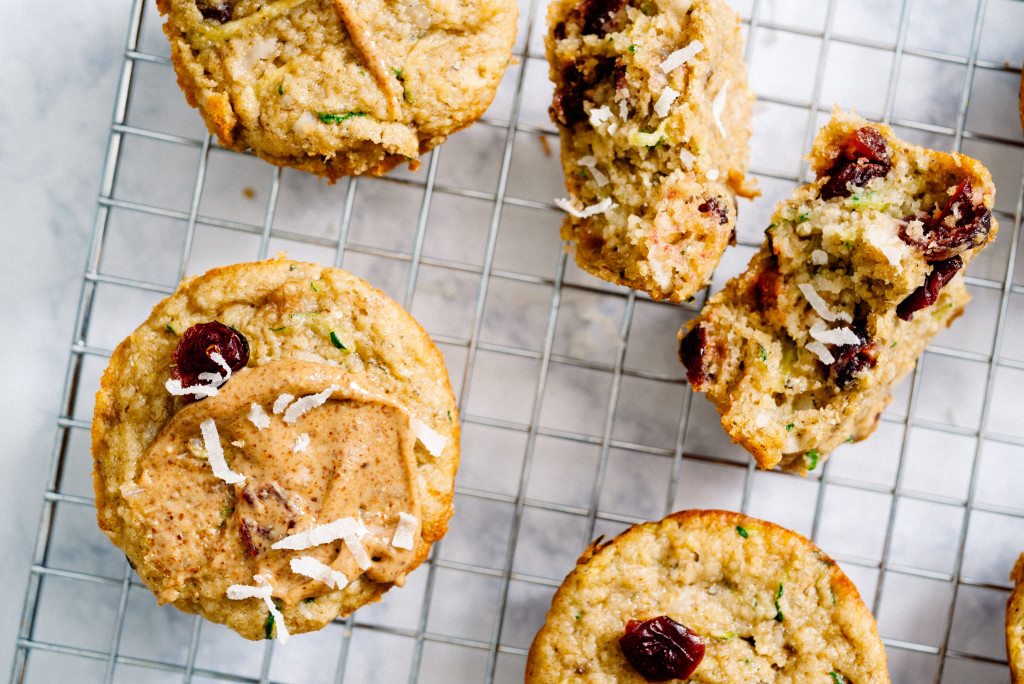 I don't know about you guys, but I am a HUGE fan of muffins. Large and puffy, small and bite-size, medium and poppy seed with lemon glaze- sign me UP for a muffin.
The great thing about muffins is that you can make them ahead of time, enjoy them with coffee and really never have to convince anyone to eat them. So there's that. Which is especially handy if you are trying to feed the kids! Especially since this recipe doesn't have flour, even the gluten-free among us can participate!
Taking our cues from this month's focus on all things zucchini, these babies are one of my favorite back-to-school baking recipes. For this one, we use oats to give the muffins stability, instead of traditional white flour. Greek yogurt and coconut oil keep things moist, as does fresh zucchini! Shredded coconut is thrown in with dried cranberries, and I think they are an A+ 😉 WINK!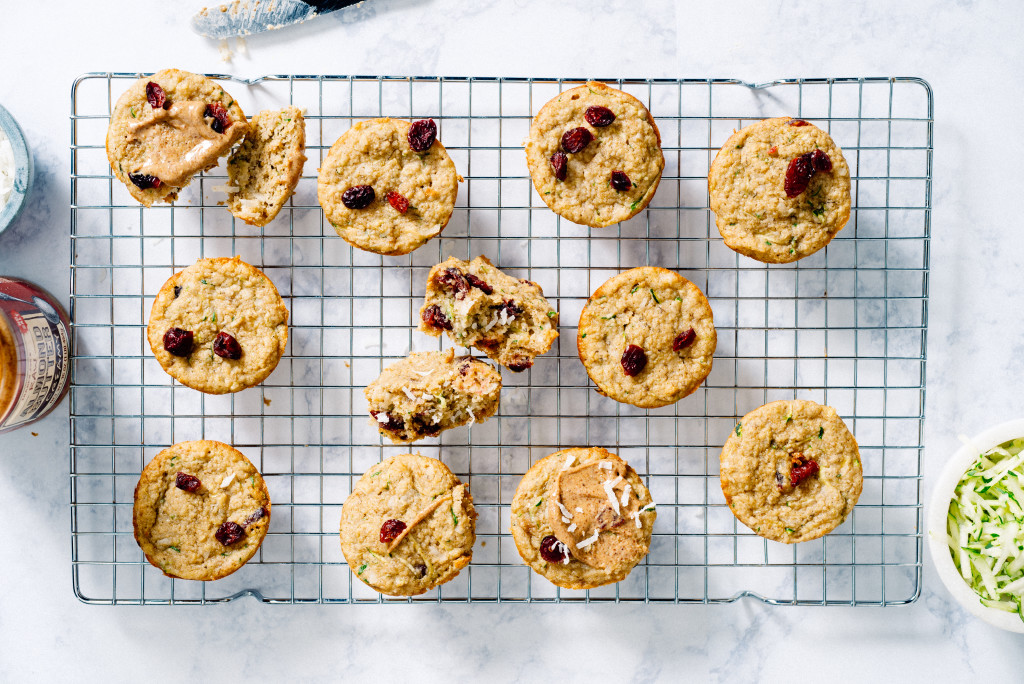 So here's to a weekend full of muffin bliss (and eating your greens without holding your nose)…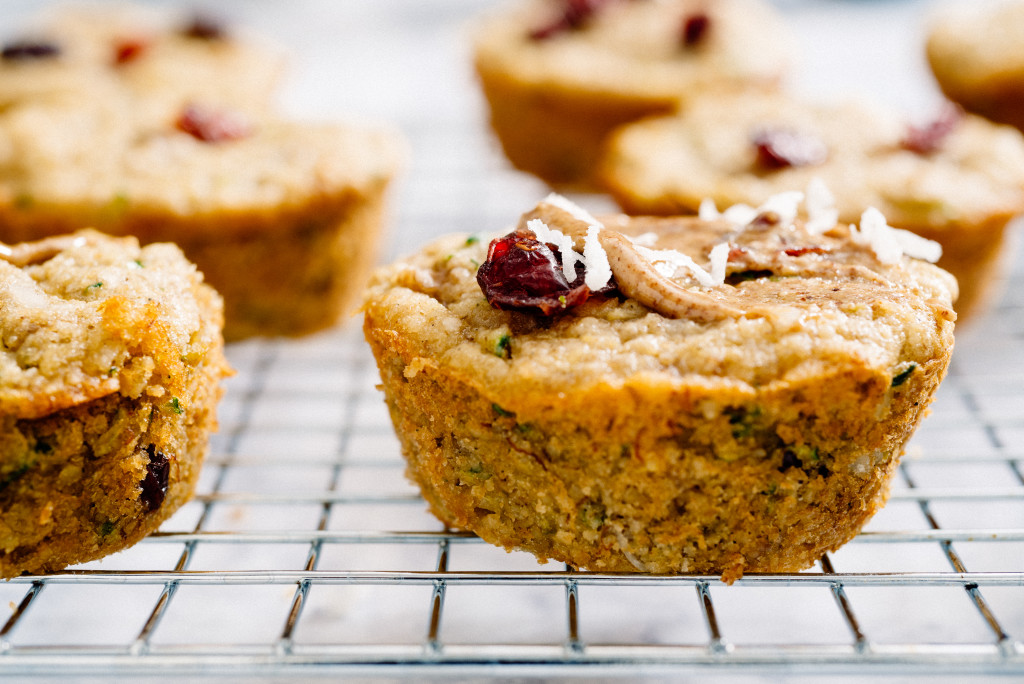 Flourless Zucchini Coconut Cranberry Muffins (Inspired by Chelsea's Messy Apron!)
These easy-breezy zucchini muffins are simple to make and easy to prepare ahead. Chelsea did an amazing job coming up with the base ratio! Just make sure you leave time for the shredded zucchini to drain a bit, it helps keep the moisture ratio right when you go to make the batter!
1

cup

and 1/2 oat flour

blended oats** (You can also do 3/4 cup oat flour plus 3/4 cup all purpose flour if you need)

1

teaspoon

cinnamon

1/4 teaspoon ground cardamom

1

 1/4 

teaspoon

 

baking powder

1/2

teaspoon

baking soda

1/4

teaspoon

salt

1

large egg

1

teaspoon

vanilla extract

1/2

cup

 plain, full-fat 

Greek yogurt

1/3

cup

coconut oil

measured when melted

3

tablespoons

very ripe banana

~1/2 large

1/4

cup

+ 2 tablespoons light brown sugar

lightly packed*

1

1/2 cups lightly packed grated zucchini, drained on paper towels for at least 10 minutes

1/4

 

cup

 

dried cranberries

1/4 cup shredded coconut
What You Will Do
1. Preheat an oven to 350; grease a 12-cup muffin tin with cooking spray.
2. Whisk together oat flour, cinnamon, cardamom, baking powder, baking soda, and salt.
3. In a large bowl, whisk together egg, vanilla, yogurt, coconut oil, banana and brown sugar until combined.
4. Stir in zucchini, cranberries, and coconut.
5. Pour batter evenly (about 1/4 cup at a time) into greased muffin tin.
6. Bake for 16 to 18 minutes, or until a knife inserted into muffins comes out clean. Allow muffins to cool for a few minutes, then gently move them to a wire rack to cool.
**To make oat flour, all I did was pour a heap of oats into the Vitamix and pulse on high until it looked like flour. I am almost positive you could do this in a food processor too!
**