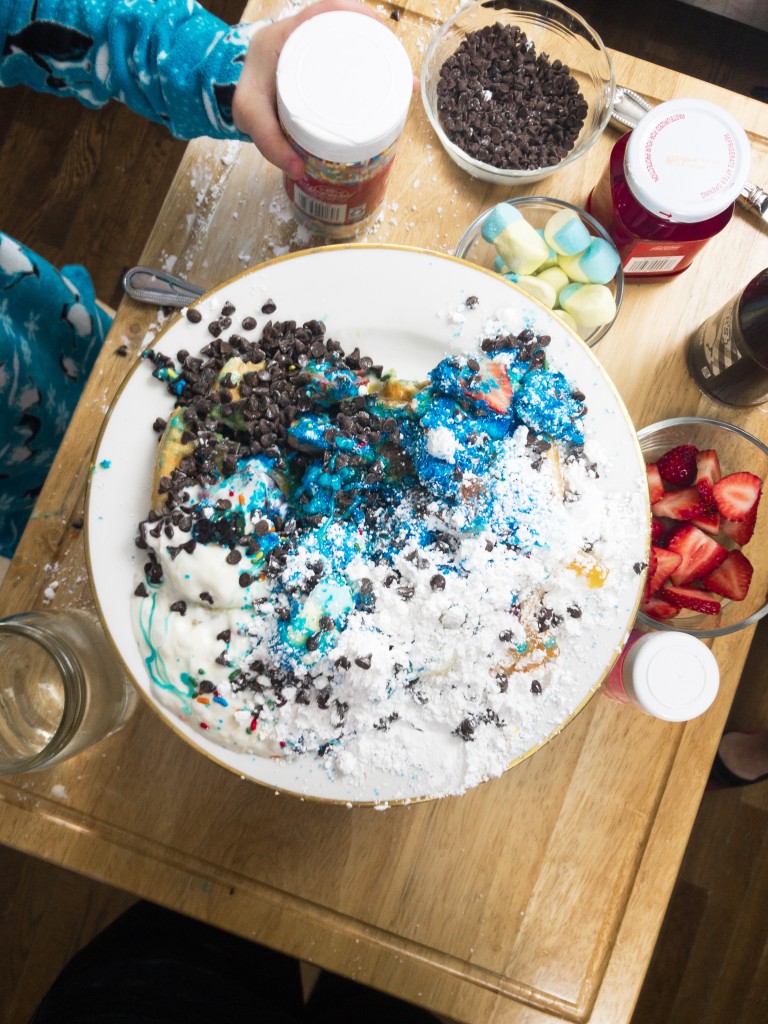 Soo, things got a BIT crazy at the Luv Cooks studios the other day.
And by studios, I am referring to my once-clean kitchen that became covered in powdered sugar, blue sparkle icing, and the occasional mini chocolate chip.
Messy in the absolute BEST way.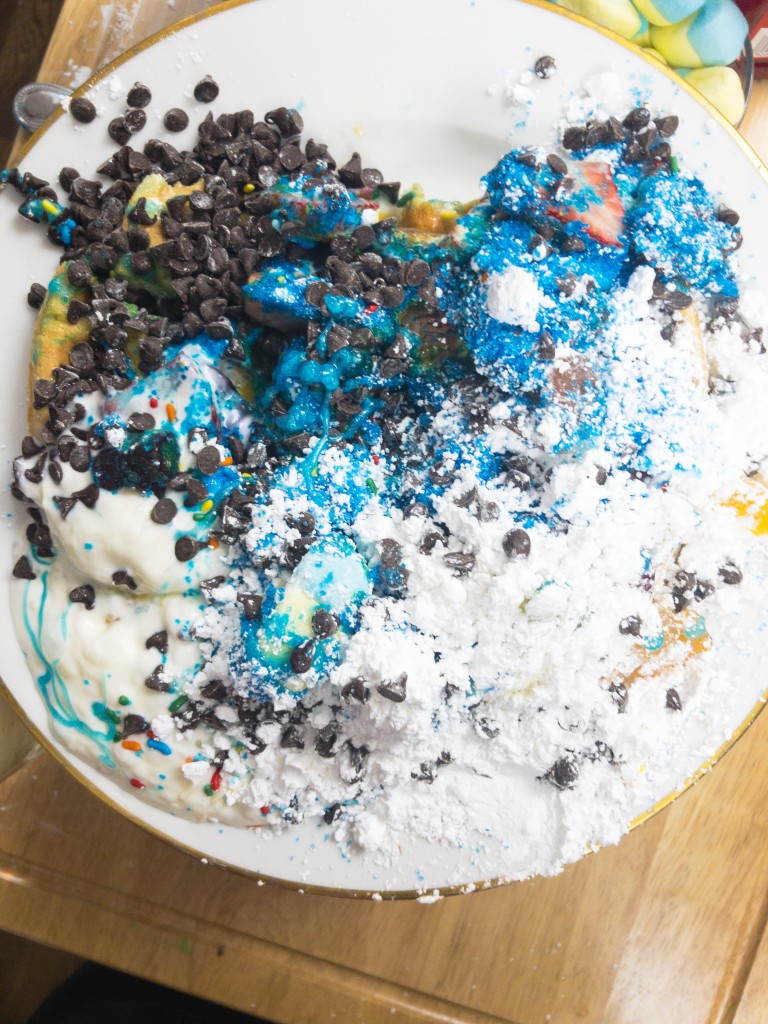 My precious friend Ashley Reale of Share Love Everywhere has an incredible daughter, Lottie. And by incredible, I mean this chick is already starting her own business at the AGE OF SIX.
That's right, she is six years old and selling artwork and rings and all of the amazing things she makes. In fact, I think she technically started her business this past Spring. So, she's a total girl boss. And Lottie is also a HUGE fan of the color blue, waffles, and YouTube.
So of course we had to have her (and her brother Wyatt) on the Luv Cooks YouTube channel to make their version of the ultimate Christmas waffle. This video is nothing short of brilliant and will make your HOLIDAY DAY I promise!!
Since Lottie is obviously a waffle topping connoisseur (and Wyatt's enthusiasm for Star Wars and powdered sugar knows NO bounds) I had to throw in an awesome waffle recipe to this post. Also, in case you were wondering, our Christmas Minion Waffle included:
Chocolate Chips
Organic gummy bears (because they are healthy)
Blue sprinkles
Strawberries
M&M's
Twix
Sparkle blue icing
One Minion marshmallow (plus many more)
Pre-flavored powdered sugar (by Wyatt)
Purple, orange and green whipped cream
More gummy bears, chocolate chips, Minion marshmallows, rainbow sprinkles
Triple/double/quadruple layers of toppings
More chocolate, more rainbow and blue sprinkles, AND more toppings!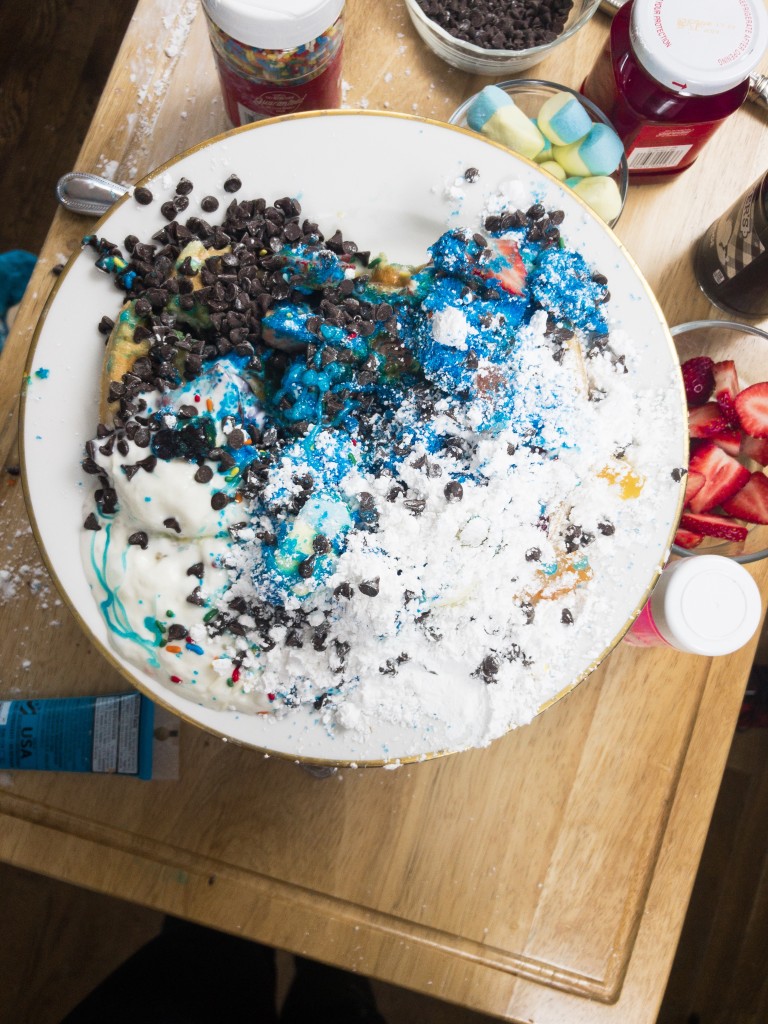 Some of the best pancakes I have ever had were from Aretha Frankenstein's boxed mix. That  is right, a BOXED mix. So I am assuming that this link to her waffle recipe via Canella Vita will be a number 1 hit with everyone you want to make a waffle for now or in the holiday future. And, of course, don't forget the rainbow sprinkles.
LOVE Y'ALL!! Christmas is almost heeeeeere!!