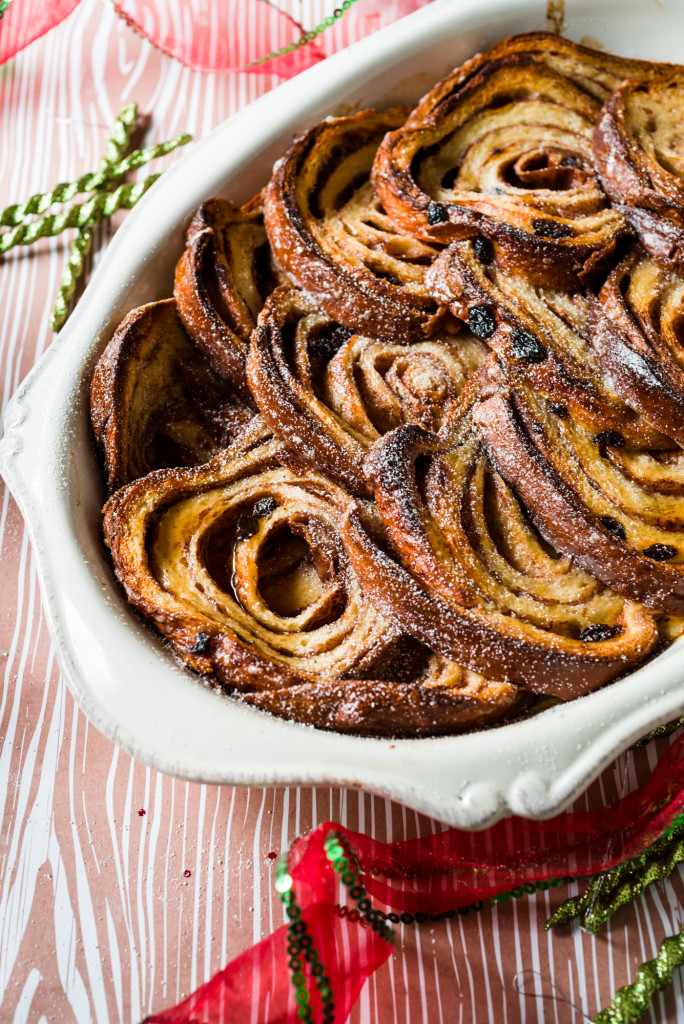 Have any of you ever seen Babette's Feast?
If you haven't, I need you to stop what you are doing right now and put it in your Netflix que.
Babette's Feast is the story of two sisters who live in a tiny Danish sea village. Now, this village isn't the type found in romantic fantasies; it is incredibly windy, cold, and seemingly full of dried fish.
Both of the sisters are raised by a very conservative, minister father who encourages them to stay at home and live the life of Godly, puritan women. Each has the chance to leave the village- one to marry a soldier, the other to be swept away as a performer in the Parisian opera house- but both choose to live at home and instead give their lives on behalf of the poor.
Danish music plays and winds sweep across the ocean. Scenes of boats. Women in long cloaks. And then…
Babette arrives. Perfectly on cue, she, amidst pain and suffering of her own, arrives on the scene and becomes the color to these precious womens' meager kitchen. She swaps what appears to be cement-like brown stew for fresh rolls; clear broth dotted with dumplings and fresh herbs; bacon, and fresh fruits the townspeople had never laid eyes on, let alone tasted. The story continues and, without giving too much away (You must see this movie!!) Babette's fortune changes as fast as a mail carrier can reach her. The rest, as they say, is movie- and food- magic.
I watched Babette's Feast this afternoon with two beautiful, inspiring Creative women. Each has their own area of expertise- and is incredibly skilled and intelligent in their prospective realms- but, in their heart of hearts, is an artist.  It expresses itself in the light in their eyes; the way Jan set our table for lunch, taking time to light the candles and tweak the Christmas greenery on the table runner; the way Ana beautifully whisked her own farm-raised basil sheep's cheese into golden olive oil, berry red wine vinegar, maple syrup and a dash of dijon mustard to dress our greens salad.
There was such an artistry and experience and heart-felt loveliness to the afternoon. It was just what I needed after a busy holiday rush, tracking miles in our tiny Prius, to sit in a warm living room, the afternoon sun setting, snacking on peppermint ice cream and toasted pumpkin nut bread and Ana's dark chocolate sheep's cheese truffles.
It truly fed my soul, and echoed what Babette said- "An artist is never poor."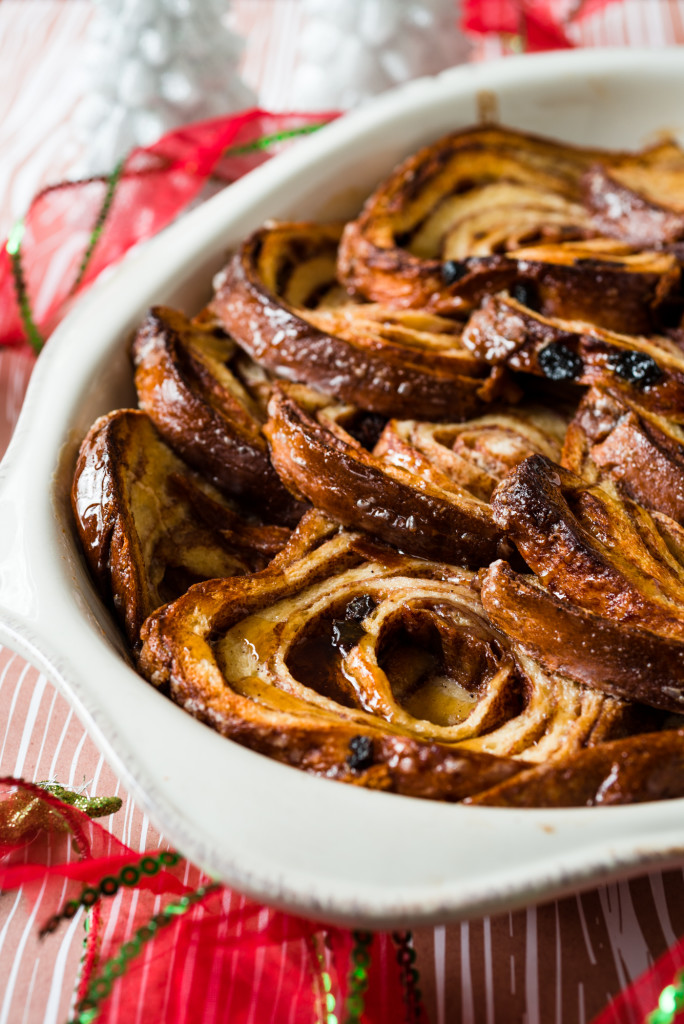 You know- in my limited experience- I agree. When we do what we were brought on to this earth to do, just like Jan and Ana do, just like I attempt to do as a stylist and Creative mentor- it makes us come alive. It colors the world around us and brings what was once a gray environment alive and awake to the beauty of it's Creator. It's transcendent and generous and soul-stirring. It is true and loving and in the moment. It's love and it's food and it's spiritual.
The reason I love this french toast is because it started off with an act of generosity, that also came from the heart of an artist. My husband and I ran into Vance, who owns Savage's Bakery in Homewood, a few weeks ago during a Christmas open house near where we live. With a sparkle in his eye he shared about all they are baking these days, the history of his family's recipes, and how important it was to him that every one of his customers experience all of the tastes and flavors that come from their ovens. I went in expectant to try a few things- and walked out with armloads of fresh rolls and a loaf of the best cinnamon raisin bread. It's fantastic. Not too sweet, warm and soft on the inside, with cinnamon lacing around in swirls towards the thin crust, lightly glazed with icing. It's perfection in a slice, and I knew I had to share it with you. I had to find a way to share the beauty of his generosity with you.
So, here is my spin on Smitten Kitchen's Boozy French Toast, something I am calling Cinnamon Raisin French Toast Bake. The recipe calls for the mixture to sit overnight, but I've tried it both ways (sitting overnight and sitting for about 30 minutes) and each version is delicious. I think it just depends on what your schedule allows! But please do make this. Put it in your oven, pour some maple syrup in a small sauce pan to warm, and invite the people you love over to share it with you. Style your table however you like and create beauty how you see fit. Because those are the moments and memories, like Babette's-like my afternoon- that last forever.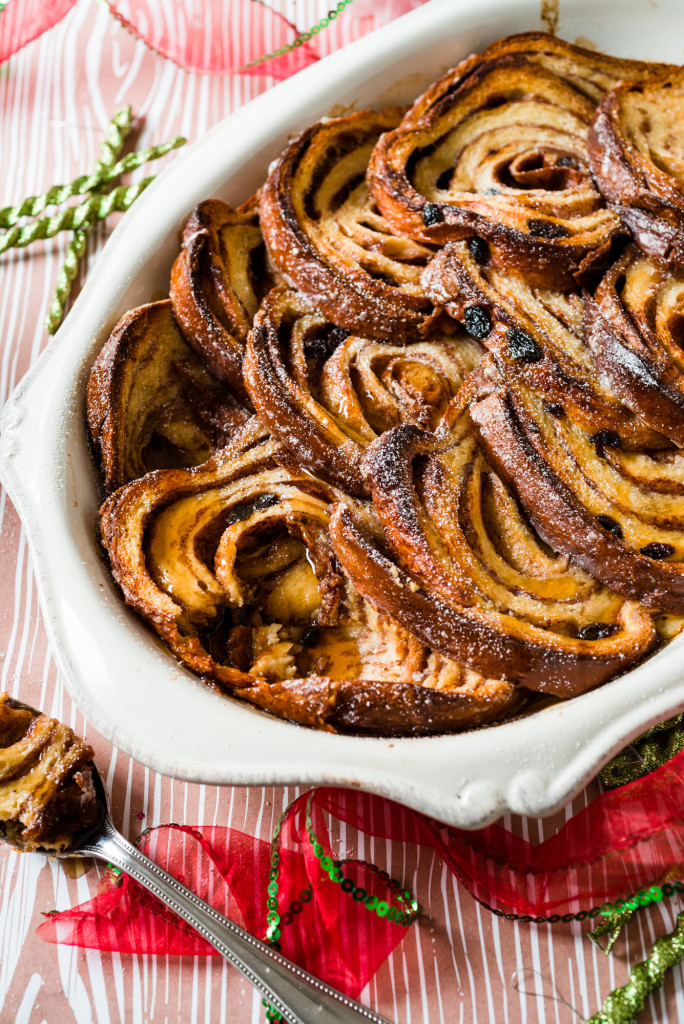 Cinnamon Raisin French Toast Bake (Adapted a bit from Smitten Kitchen's Boozy French Toast)

You can either let this french toast sit overnight, or chill it in the fridge for at least 30 minutes. Both ways seem to work!
What You Will Need:
1 loaf Savage's cinnamon raisin bread, cut into 1/4 inch slices
3 cups whole milk
3 eggs
3 tablespoons sugar
1/2 teaspoon salt
butter, for greasing baking dish
1/4 teaspoon ground nutmeg
maple syrup, warmed, for topping
powdered sugar, for topping
What You Will Do:
1. Generously grease a 9×13-inch baking dish with butter.
2. Arrange bread in one tightly-packed layer in the pan. If you have end pieces left from your slicing, I like to cut them in half and stick them in or around any gaps you see in the layer of bread. Also, feel free to snack on the extra scraps (just a hint of what you will be in for

).
3. Whisk milk, eggs, sugar, salt and nutmeg and pour over the bread.
4. Wrap tightly with plastic wrap and refrigerate overnight. The bread will absorb all of the milk custard while you sleep.
5. Bake at 425 for about 30 minutes, or until puffed and golden.
6. Cut into generous squares and top with warmed maple syrup, powdered sugar, or both.