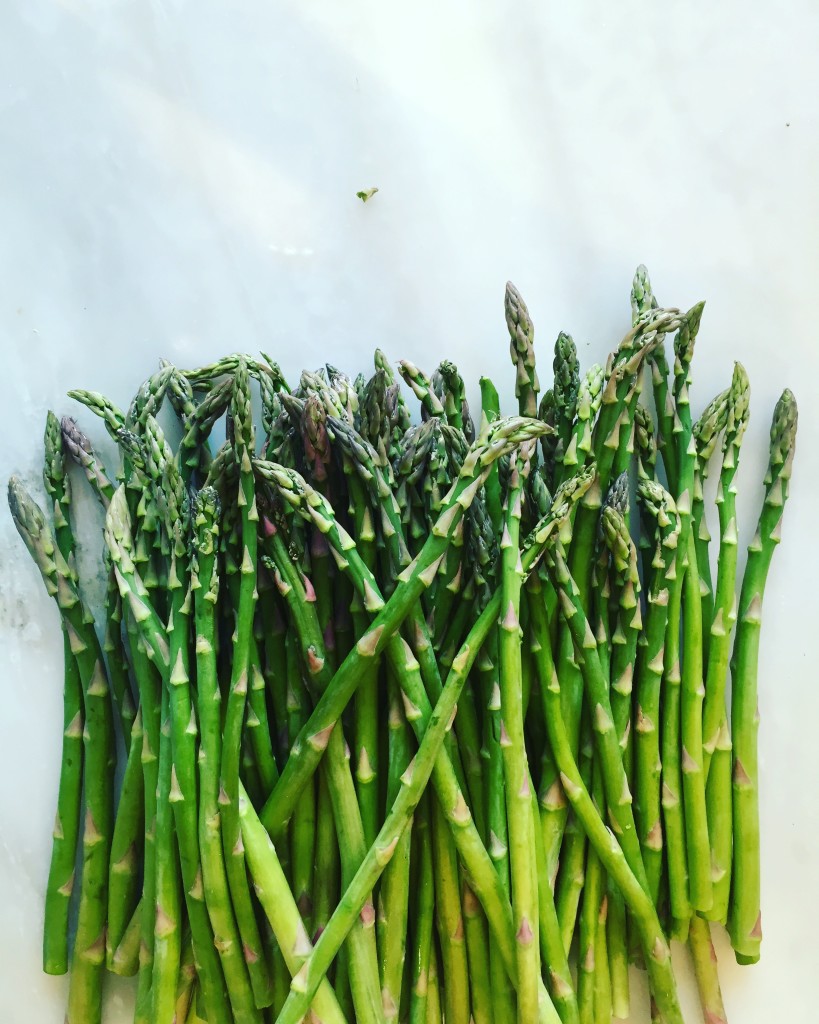 It's JANUARY!! I don't know about y'all, but I could not be more excited about a fresh start to the year. As we have talked about on the blog, 2016 had a lot of highs and lows, so I am setting my intentions on a steady, thriving year ahead.
You know what else that means? Adding things to our lives that make it easier and more enjoyable. Ways to help us all feel better and live abundantly. And for me, that is- SMOOTHIES! As my friends will tell you, I am a smoothie fiend. I am also a chocoholic and lover of anything that involves candy. However, as I have learned, all that energy (some may refer to this as sugar) is not so awesome to eat for breakfast every day so here is my solution: smoothies.
And in my effort to share with you guys the cooking tips that have worked, and haven't, here is what we are focusing on in January- smoothies! Smoothie tips, favorite smoothie recipes, and favorite smoothie add-ins will be our topics of interest. This week's recipe- a greens smoothie.
Did I mention I also don't love leafy greens? Well, unless they are of the collard variety, bathed in glorious pork fat and served with cornbread.
I've tried lots of recipes to get myself to eat more kale, turnip greens, collards, all of those "bitter is better for your liver" plants- those just don't make my taste buds to a happy dance. BUT what I've figured out is that smoothies do- so what if I froze the greens and blended them in with other yummy things? Sold.
So, in an effort to bless you guys with what I've learned and get YOU pumped about making your own smoothie creations, here are my Top 4 Smoothie Tips!
ORDER is important: I didn't realize this until I started making smoothies  daily that there is a rhythm to it all! Steps:

Dry ingredients + liquid: Blend together, on low, your liquid of choice (milk, non-dairy milk, water, juice, coffee) with your dry ingredients (cinnamon, protein powder, peanut butter).
Add frozen ingredients next: It's helpful if your frozen goodies are in smaller chunks so your blender doesn't explode (Hah! Several times mine had a distinct burnt metal smell. Probably not so good). So, I like to break my bananas in half, slice my strawberries, pick smaller ice cubes, etc.
Set speed from low to high: After you have added your frozen ingredients, put the blender on low speed until no more large chunks appear. Move to a medium speed setting until you no longer see any fruit/veggie pieces. Then, blast that sucker on high for about 10-15 seconds, or until your smoothie is frothy and ready-to-drink!

Freeze ALL THE THINGS: Texture is so important in a good smoothie! I want mine to be thick and frothy. So, I freeze pretty much every ingredient I put in my smoothies and stash them in large ziplock bags in the freezer. So- kale, bananas, berries, coffee in ice cube trays- ***Tip, frozen coffee cubes cab make your smoothie taste like a Frappucino!***– all of it goes in the freezer box.
Bring the FLAVOR: Check in and see what your taste buds are in the mood for. Is it spiciness? Try cinnamon, chili powder, pumpkin pie spice. Something creamy? Vanilla or almond extract. Sweetness? Try stevia, coconut sugar or honey.
Prep Yo'self. Making breakfast in the morning can be overwhelming, so let's make it easy!

Make individual baggies of your frozen ingredients. Just put your frozen veggies and fruits for the day in a pre-measured plastic bag and throw that in the freezer.
Measure out your dry ingredients and put them in a small bowl by your blender.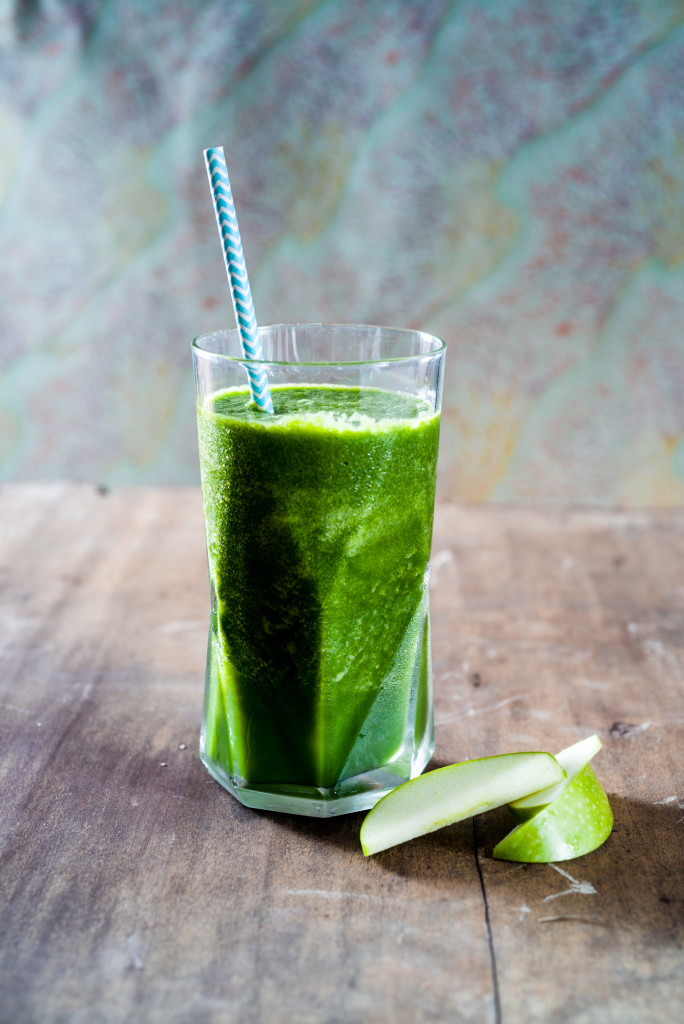 Alright, let's use those tips to make our Easy Greens Smoothie!
What You Will Need:
1/4 cup filtered water*
1/2 cup orange juice*
2 cups frozen kale
1/2 large banana, frozen
1/2 green apple, chopped
1/2 cup filtered water ice cubes
Powdered stevia, to taste
What You Will Do:
On low speed, pour juice and water into blender and blend together until combined.
Switch off blender. Next, add kale, banana, green apple, and ice cubes. Blend on low until no large chunks appear. Move to medium speed, and blend until no pieces remain and a uniform color is achieved.
Now, blast that baby on high for 10 seconds until nice and frothy. Taste; if you want it sweeter, add in some powdered stevia. Stick a straw in and enjoy!!
**You can reverse the ratios on your orange juice and water (1/2 cup water, 1/4 cup OJ) if you like things less sweet. In that case, I would add more stevia, to taste.