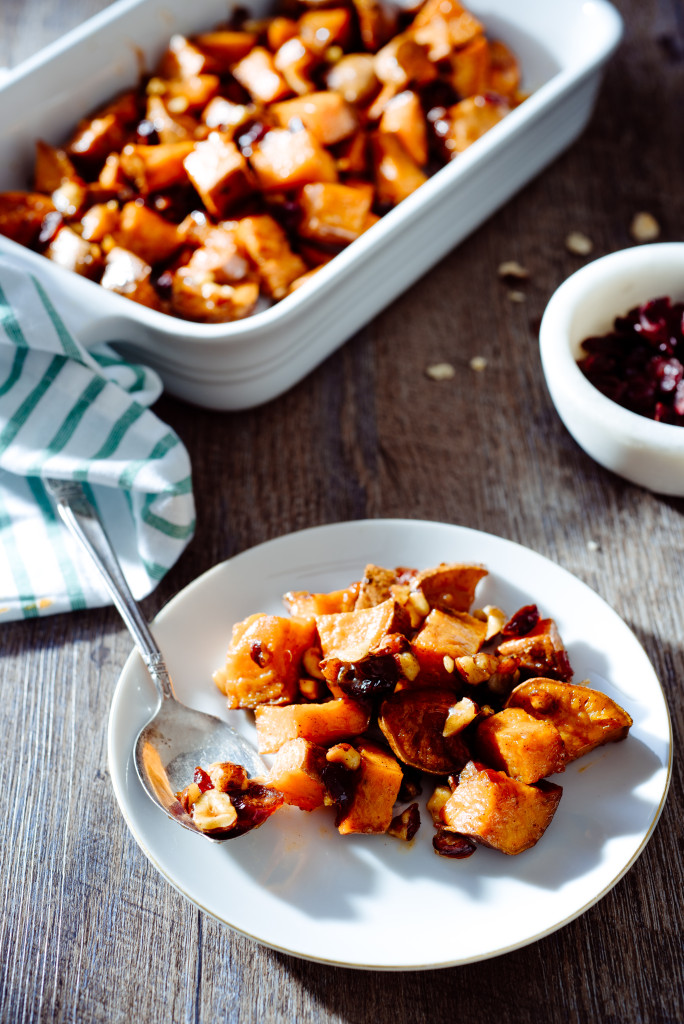 Thanksgiving is almost here!! YAYY!!
Like I posted Monday, I know how stressful and intimidating it can be to plan an ENTIRE Thanksgiving meal. So, if you are like lots of people I know, bringing a side dish to a meal is a perfect way to bless a host or hostess. Or, use it to lighten your own cooking load a bit!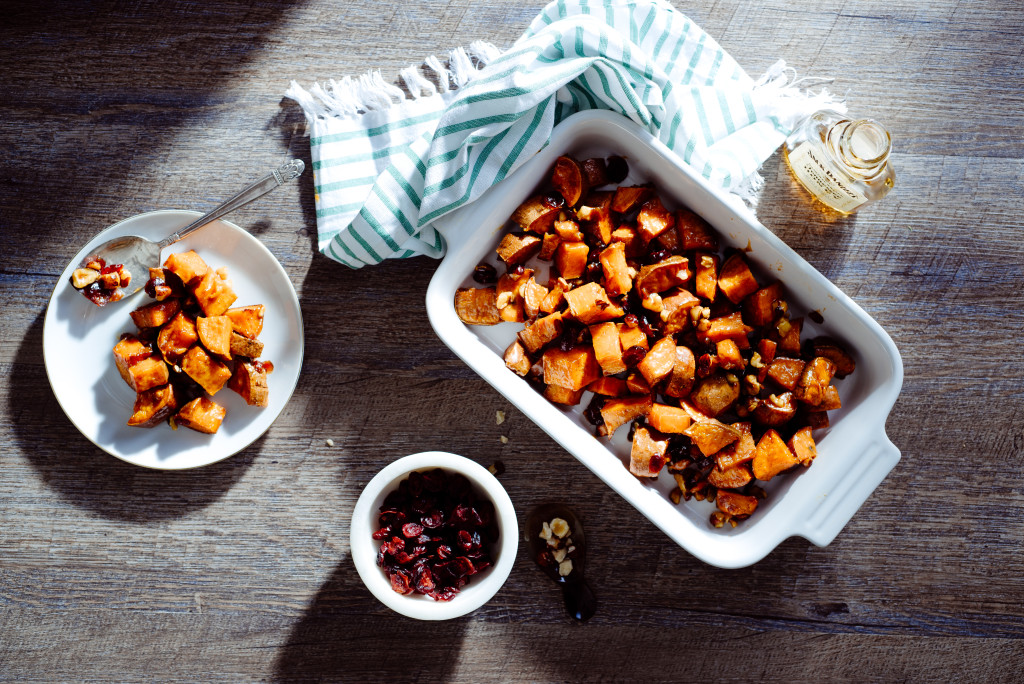 Today we're featuring an easier version of your typical sweet potato side. In fact, this is one of the tastiest sweet potato dishes I've ever developed, and I CAN'T WAIT to share it with you!
I know you are busy, so without further ado- grab that high quality maple syrup, a small bottle of honey whiskey, and get going! You can even go ahead and dice the sweet potatoes, and soak the cranberries, in advance for Thursday.
LOVE Y'ALL!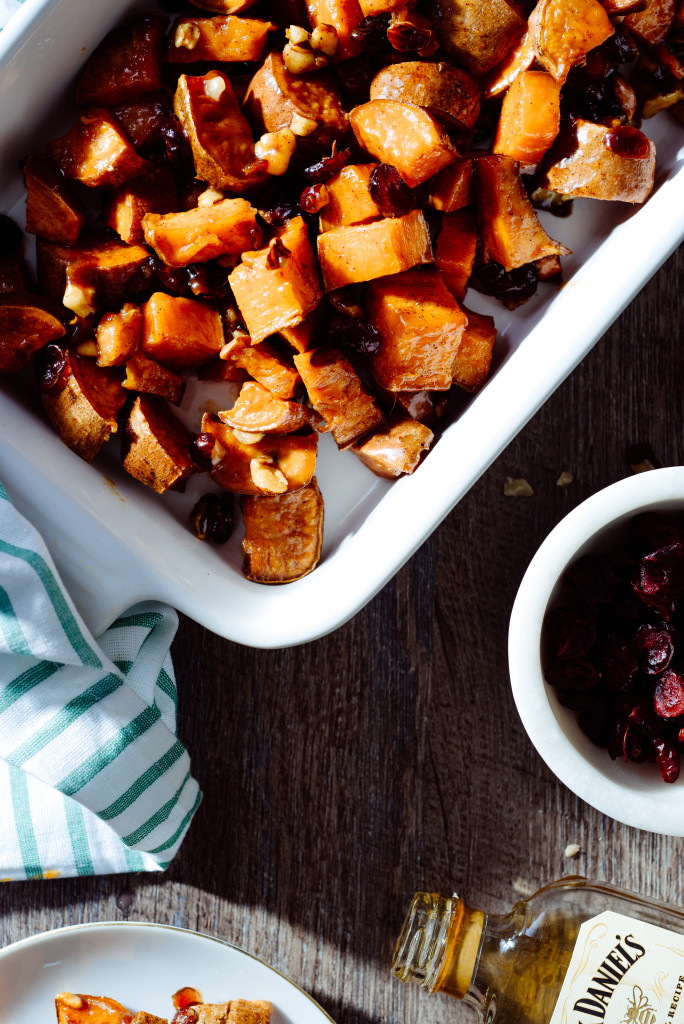 Honey Whiskey Sweet Potatoes with Dried Cranberries
Whiskey is a perfect complement to any holiday gathering, and combining honey whiskey with roasted sweet potatoes, dark brown sugar, and dried cranberries highlights the depth a tart cranberry can bring to a side dish. Be warned–these potatoes are addictive, so if you want to have leftovers the next day, make two batches! You can also find the full recipe on Birmingham magazine's page!
Yield: 6 servings
What You Will Need:
2.25 pounds sweet potatoes, cut into large wedges (about three large)
1 tablespoon olive oil
1/2 teaspoon salt
4 tablespoons salted butter
1/2 cup packed dark brown sugar
1.25 ounces honey whiskey (like Jack Daniel's Original Recipe Tennessee Honey)
1 teaspoon cinnamon
1/4 cup chopped hazelnuts
1/4 cup dried cranberries, soaked in hot water for five minutes and drained
What You Will Do:
Preheat oven to 450 degrees. Line a rimmed baking sheet with heavy duty aluminum foil. Spray foil with non-stick cooking spray.
Toss sweet potatoes with olive oil and salt in a large bowl. Spread onto baking sheet.
In a small saucepan over medium heat, melt butter, brown sugar, honey whiskey, and cinnamon. Bring to a boil, then cook, whisking constantly, until thickened (about 4-5 minutes). Remove from heat to cool a bit.
Once syrup is made, bake potatoes for 12 minutes. Remove from oven and lightly stir, then put potatoes back in to roast for 12 more minutes.
Remove from oven again, and pour whiskey syrup, cranberries, and hazelnuts onto potatoes. Toss gently with a rubber spatula.
Return to oven to bake potatoes for 8 more minutes.
After removing from oven, toss gently with a spatula with any remaining syrup to combine. Let cool for a few minutes, then serve.
Tips:
Using heavy duty (not regular) aluminum foil for this recipe helps prevent the whiskey syrup from sticking to the pan.
If you want more of a salty and sweet combo, try sprinkling the finished sweet potatoes with kosher salt.
Soaking dried cranberries in hot water softens their texture in roasted dishes like this. If you like a firmer cranberry, feel free to leave them unsoaked.
Honey whiskey adds an extra holiday sweetness to this dish. If you prefer a less sweet flavor, you could substitute bourbon instead.
Watch the syrup carefully (and whisk it constantly) as it boils. This keeps all of the sugars from sticking to the bottom of the pan.