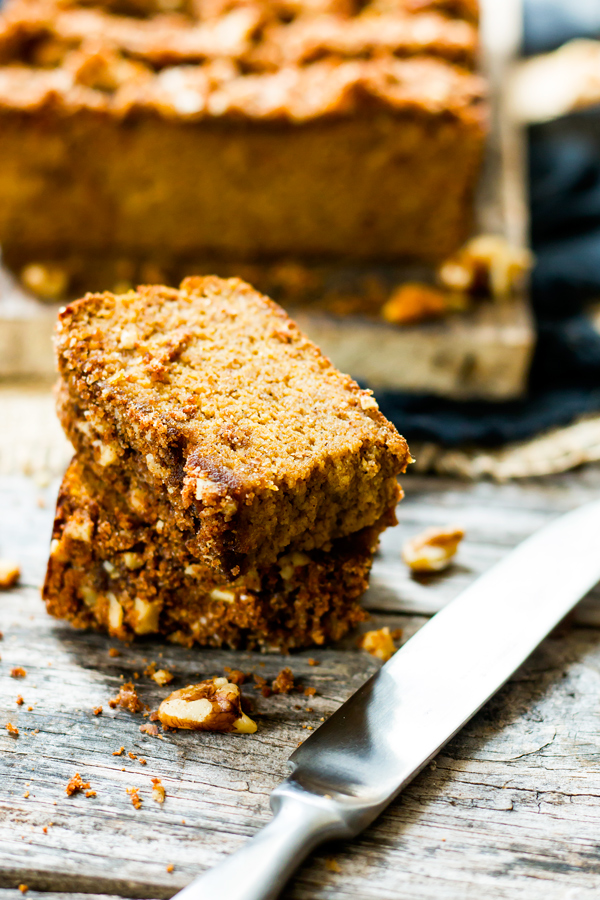 YOU GUYS!!!
I have discovered the BEST, healthiest, Paleo, gluten-free holiday pumpkin bread on the internet. In fact, my great friend who is vegan and eats no grains flipped OUT over this recipe from Evolving Table!
I loved it sooo much that I attempted to make an Instagram story about it but my lack of social media expertise kinnddd of got in the way. I didn't know that when you save videos on Instagram for later you have to 1- upload them within 24 hours and 2-they won't upload onto WordPress because they are in incompatible format.
Hah!
So, to mix things up a bit for this one, I'm posting the steps below with the ingredients I used for the recipe! I made a few substitutions from London's version, only because one of my friends doesn't eat eggs, and I didn't have enough coconut sugar at home. Also- a NOTE on the flax eggs. Make sure you use toasted golden flax (I bought mine at Aldi) and grind it fresh in a spice grinder. That makes all the difference in getting your flax eggs to work!
So without further ado- this amazing pumpkin bread!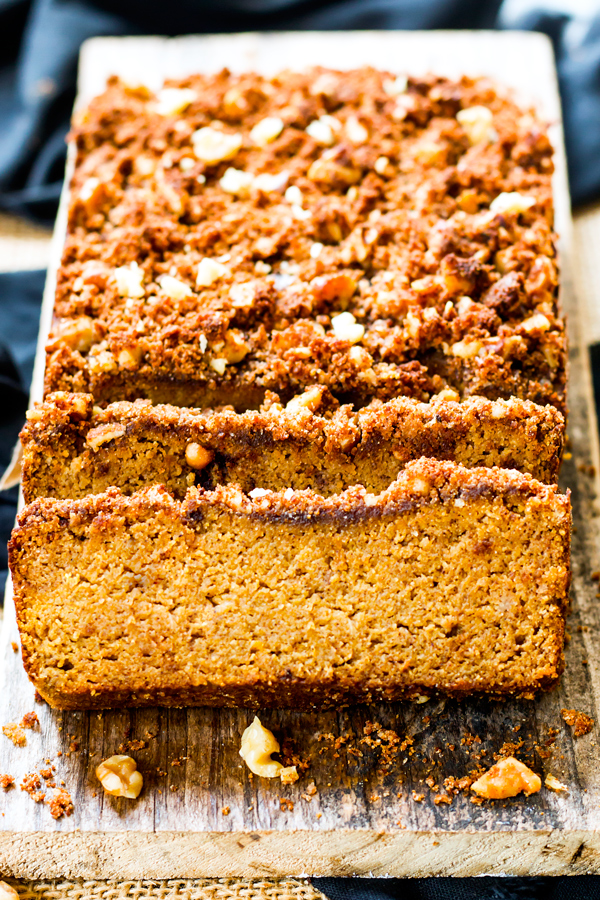 Egg Free Coconut Flour Pumpkin Bread with Crumble Topping (tweaked just a tad from Evolving Table's original version!)
This is by far the best grain-free pumpkin bread I have EVER tasted and I can't rave about it enough. All I can say is you HAVE to make it! Plus, the texture is FAB and it's wayyy delicious with a glass of whole or almond milk to go with it. 
What You Will Need:
For the crumb topping, what you will need:
What You Will Do:
Preheat oven to 350 degrees and spray a loaf pan with cooking spray!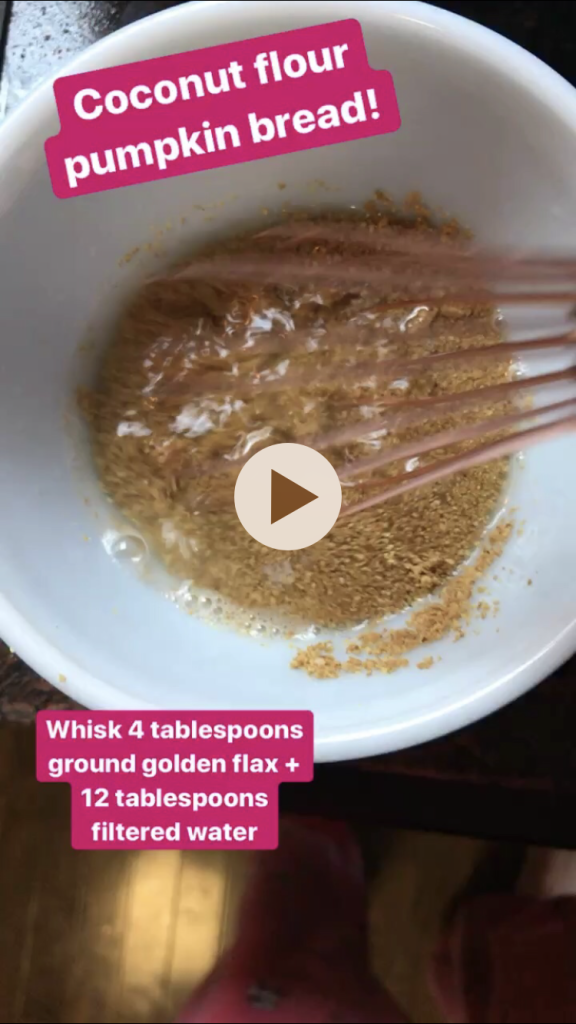 2. **Make sure this flax is freshly toasted and the water is cold. Whisk together flax and water thoroughly until the mixture begins to feel resistance/a bit gelatinous; let it sit for five minutes at room temp, then it's ready to go!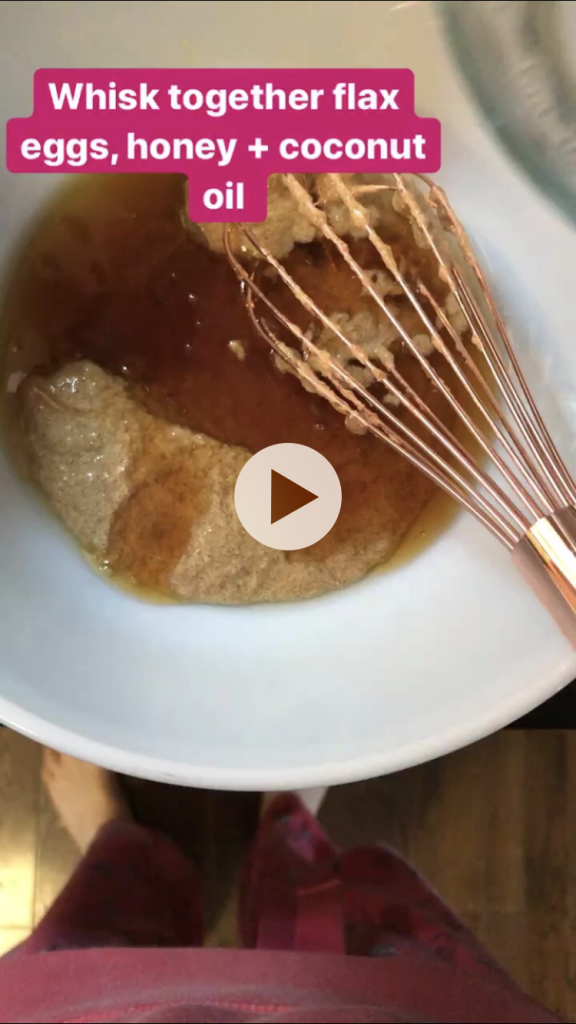 3. Whisk together until combined and smooth…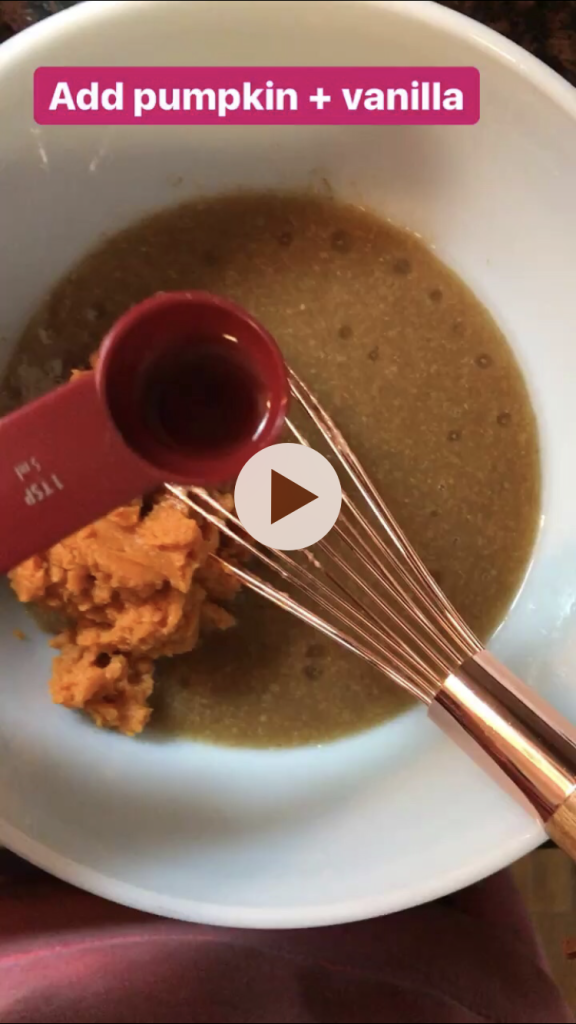 4. Whisk until combined…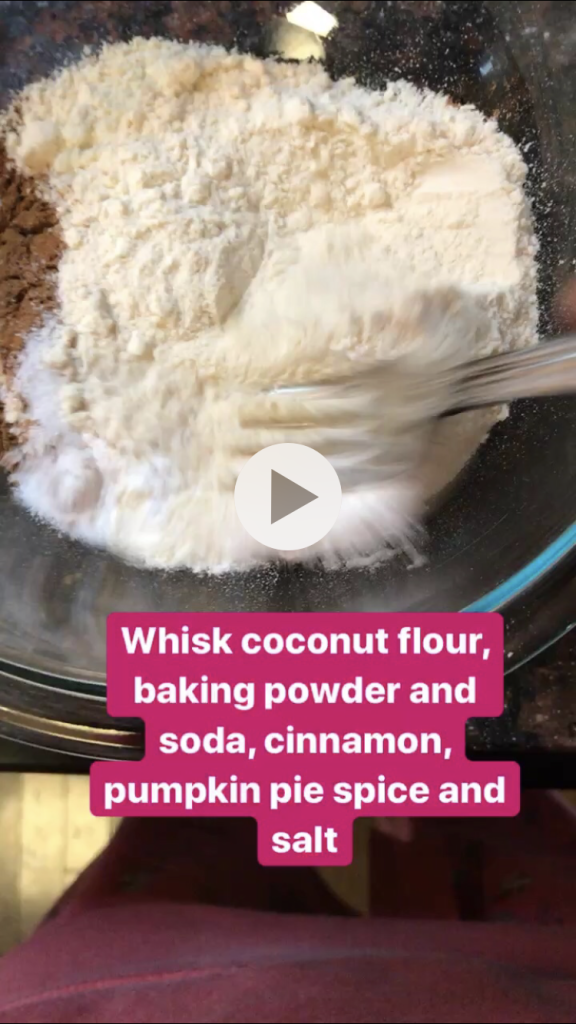 5. Make sure everything is evenly combined in this bowl too…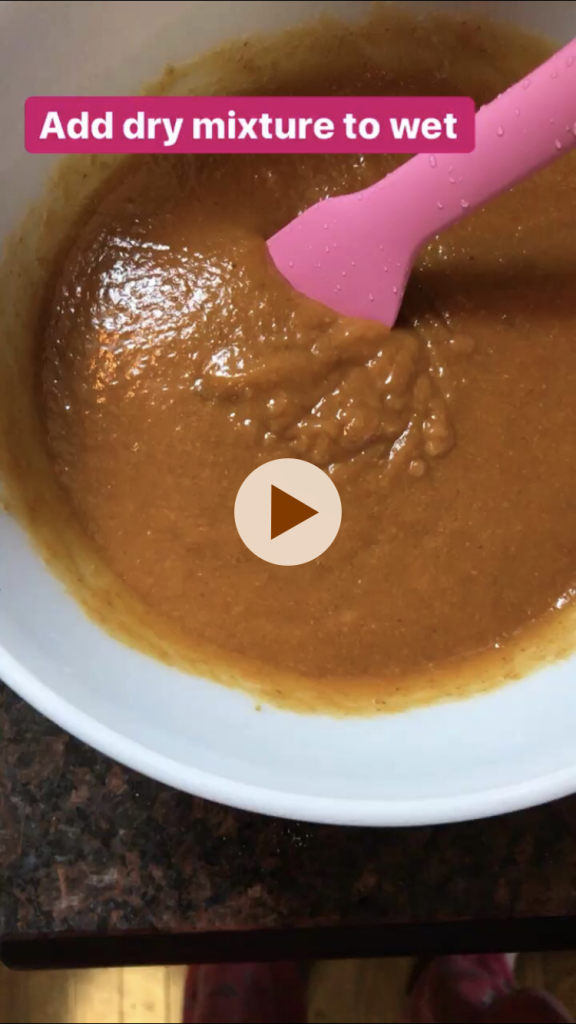 6. Mix the dry mixture into the wet batter just until it is mixed in (don't over mix or it can get tough!)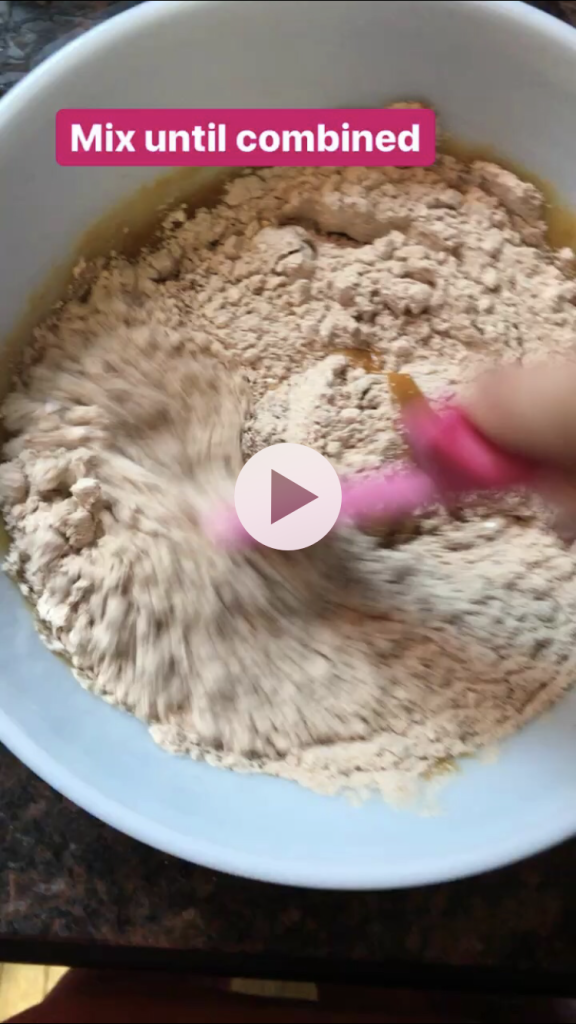 7. Pour the batter mixture into the loaf pan…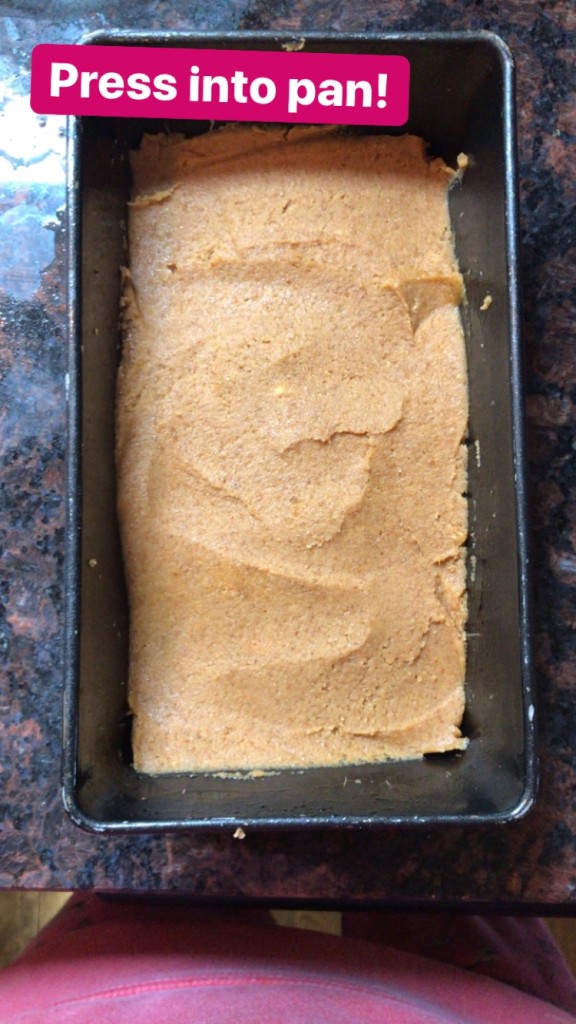 8. Make the crumble topping (not shown): Whisk together the melted coconut oil, flour, sugars, and cinnamon. It will start to clump up and that's awesome! Then, stir in the walnuts.
9. Sprinkle and lightly press the crumble topping onto the bread batter.
10. Then put the loaf into a 350 degree oven for 45-55 minutes, or until a toothpick inserted in it comes out clean. Let cool for at least 30 minutes in the pan, then slice it and ENJOY!