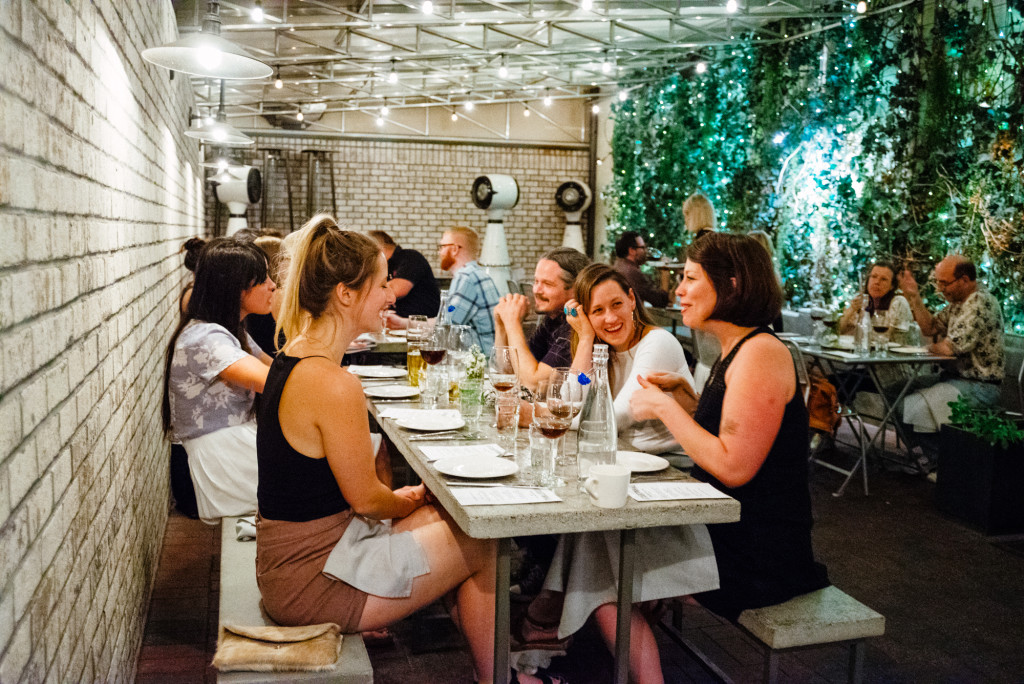 I love local food. I always have; it's how I grew up in the South.
I remember the hot Alabama sun streaming down my back as I ran through my Aunt Nelle and Uncle Honey's Jackson, Alabama back yard, sweat dripping down my little knees as I scavenged for blueberries (which my favorite babysitter at the time, Karen, would carefully save for me and send me home with freezer bags full).
I kindly repayed the favor by being the *star* flower girl in her wedding (and by that I mean I braved layers of white polyester and got to sport a flower crown in her sister Kim's wedding).
My husband Jake and I recently had the chance to attend a Spring dinner at one of our favorite Germantown spots, Butchertown Hall. His great friend Dan King reigns supreme over the beer selection at the restaurant and regularly blows us away with his beer knowledge (and ability with a wok).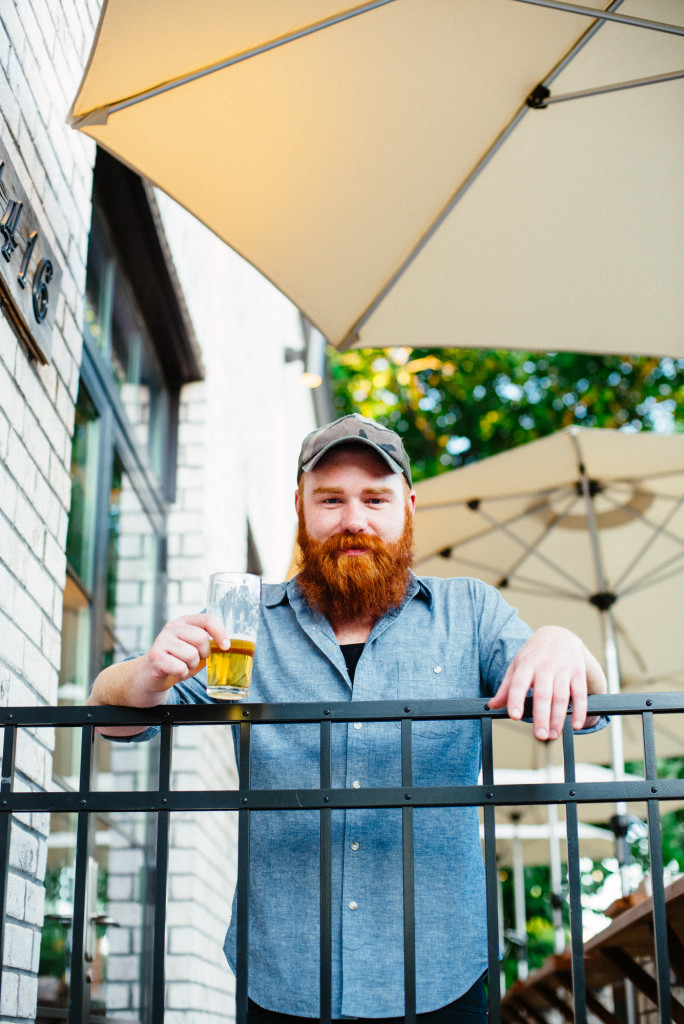 Jake took photos; I had the luxury of simply eating and enjoying the company of those around us. I'm constantly amazed at the kindness and warm hospitality of food lovers in Nashville. One precious dinner guest even invited us over to tour her garden and learn what made their kale grow so brilliantly. Love. That.
Each of the dinner courses was paired with a complimentary beer. Here's where the magic happened: To be frank, I'm not much of a drinker. It takes me about an hour to down a glass of wine, and I don't have enough experience to qualify what's great and what's not. I am moved more by the way the alcohol pairs with food, the way it affects flavor and heightens or softens the aftertaste of grilled meat or  cheese.
But beer. Y'all, beer. Beer does wonders for food. Mainly because my limited beer knowledge stems from red Solo cup parties and outdoor barbecues, I didn't know  the depth to which it affected the sweetness of peaches a plancha and goat's milk yogurt. But my favorite beer on the menu- Hecht Schlenkerla Oak Smoked Doppelbock- tasted like smoky bacon.
I may need to repeat myself. IT TASTED LIKE SMOKY BACON.
Oak Smoked Doppelbock is what happens when earthy barbecue, sweetness, bold richness, bitter notes and aged oak wood smoke form a happy dance train around your brain.
And that's really what I remember most about the night. Smoked pork beer, food-loving comrades; genteel Southern conversation; gardening tips; and clinking glasses with people who like beer as much, as I am now discovering, as I do.
Spring Series, Dinner Three: Butchertown Hall