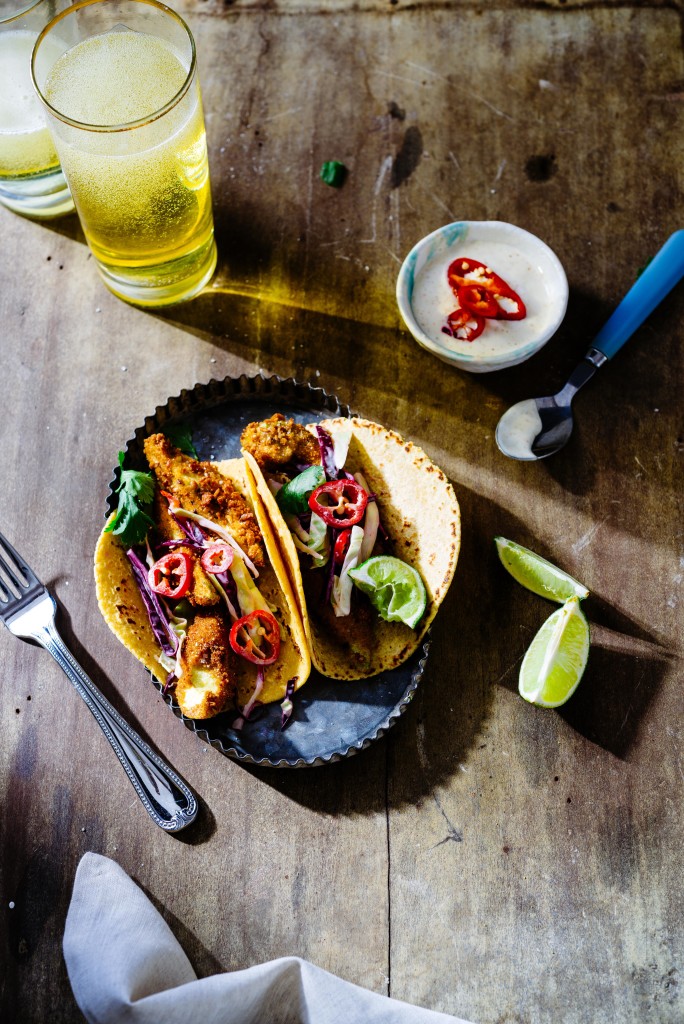 Fourth of July: one of the best food holidays of the year. A time where we get to celebrate not only the beauty of our country, but the beauty of the food it produces (#california). I consider it one of the best times of the year to celebrate our beloved avocado in all it's forms.
Like, serving your friends guacamole with pimento and queso fresco to dip salty tortilla chips into. Or chocolate avocado cupcakes with chocolate peanut avocado "buttercream" for dessert. But this week's recipe is, to me, the ultimate way to enjoy a fresh avocado: fried.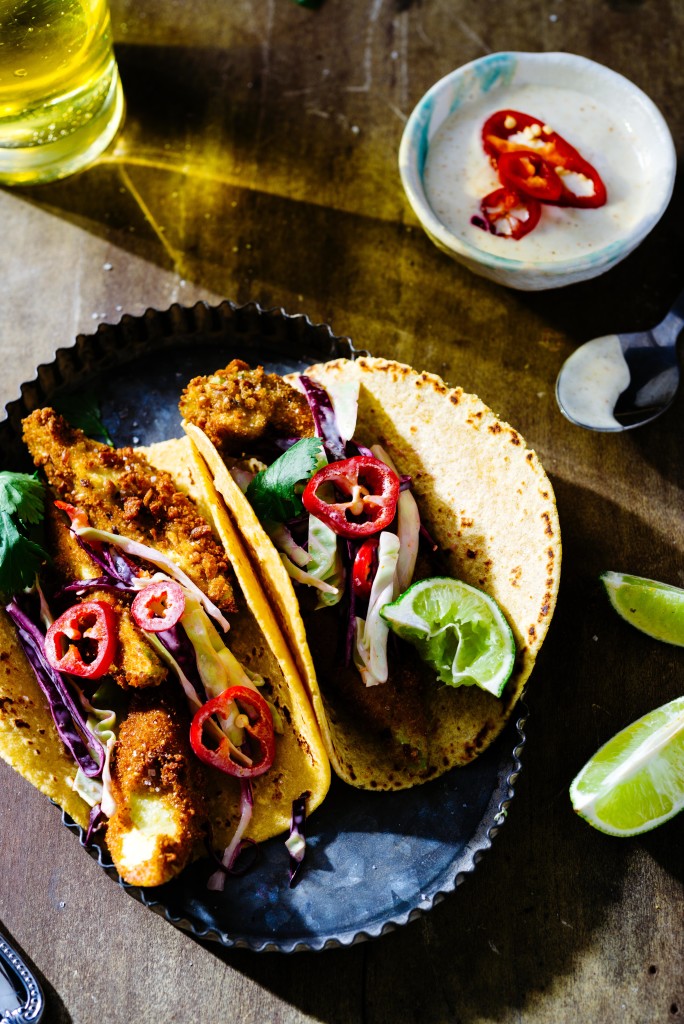 And, I must give credit where credit is due- to our very own Mas Tacos in Nashville, who serves as the original inspiration for this recipe with their fried avocado tacos. Biting into the crispy, salty breading as your teeth sink into the soft, creamy avocado center is the height of deliciousness (well, next to their fried tilapia or chicken skillet tacos), as is really everything on the Mas Tacos menu.
But back to you, and me, and frying avocados. The primary method in cooking these avocado pieces well involves organization, moving quickly, and taking care to use ripe avocados.  Too soft, and your avocados will fall apart a bit as they fry. Too firm, and you don't want to eat them. How do you ensure their ripeness? Use your thumb and forefinger to gently squeeze the top and bottom of the avocado at the stem. If it gives in to gentle pressure, it should be good to go. Squeezing the outer flesh of the fruit isn't a good indicator- sometimes the inside is bruised and may give a false sense of ripeness.
AND for more tips on keeping your sliced avocado fruit fresh, check out this video!
In review of these video and blog post tips:
To keep your slices fresh:
Dunk whole avocado halves in lemon water (a few tablespoons lemon juice stirred into a bowl of water).
Use Fruit Fresh (a fruit preservative you can find in the canning section of grocery stores).
Use a vacuum sealer!! I don't personally own one of these but I think they are super awesome.
To fry these tacos with ease:
Be organized. Assemble all of your ingredients ahead of time, and make sure your breading bowls are ready to go once the oil is heated.
Move quickly. Watch the avocado slices as they fry; too long, and they will turn an unappealing dark, dark brown. Once they look golden and crisp, flip those slices!
Choose ripe avocados. Take some extra time to make sure your avocados are just right to fry (See tips above)!
Alright my loves!! Here's to a Fourth of July weekend full of yummy food, fabulous friends, and feeding the ones you love.
Fried Avocado Tacos with Red Jalapeno Slaw (You can also check out the full post for Birmingham magazine here)
These easy summer tacos are a perfect way to highlight avocado's creamy richness. You can even fry the avocado pieces ahead of time and gently warm in the oven at about 250 degrees before serving guests. 
What You Will Need
3 ripe avocados, sliced

1 egg

¼ cup unsweetened almond milk

½ cup whole wheat flour

1 teaspoon cumin

½ teaspoon chili powder

½ teaspoon paprika

½ teaspoon coarse kosher salt

1 cup whole grain, seeded bread crumbs, coarsely ground

4 cups canola oil

8 corn or flour tortillas, warmed

Red jalapeno slaw, for topping

Cilantro leaves, for topping
What You Will Do
Pour oil into large Dutch oven. Line a large plate with paper towels. Heat oil on medium until oil temperature reaches 350 degrees.

While the oil is heating, whisk egg and almond milk together and place in a shallow bowl.

Whisk flour, cumin, chili powder, paprika and coarse kosher salt and place in shallow bowl.

Pour breadcrumbs into another bowl.

Dip avocado slices, working in batches of two to three slices at a time, first in the flour mixture, then egg/milk mixture, then bread crumbs.

Carefully lower breaded slices into hot oil, and fry for about one minute, or until sides are nice and golden brown.

Set to drain on paper towel lined plate and top with additional salt to taste. Serve in warmed corn tortillas topped with red jalapeno slaw.
Red Jalapeno Slaw
This slaw is as simple as slicing up some cabbage then whipping together a quick dressing. Save half of the dressing as dip for the tacos!
What You Will Need
¼ cup olive oil mayonnaise

1 teaspoon lime juice

1 teaspoon cumin together

¼ teaspoon agave

1 cup green cabbage, shredded

1 cup purple cabbage, shredded

2 red jalapenos, sliced
What You Will Do
Combine mayonnaise, lime juice, cumin, and agave.

Toss half of dressing with cabbage and sliced jalapenos; use other half as a dip for tacos.