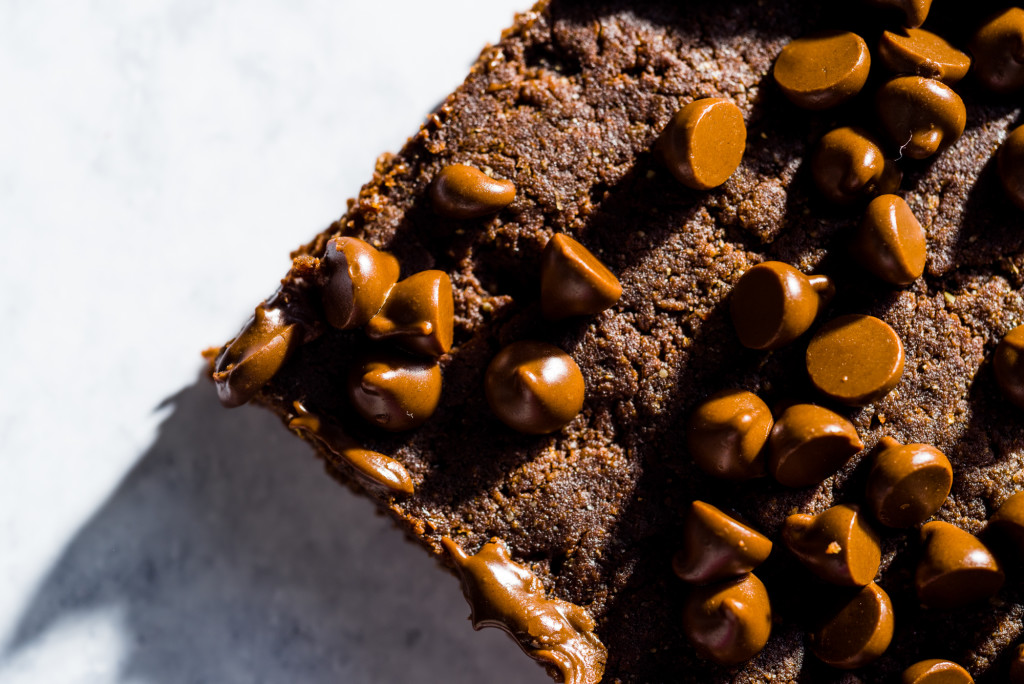 Y'all!!!
It's February!! My second favorite month of the year (second only to December=Christmas), which means it's the time of the year where we ALL get to celebrate my favorite thing in the entire world: love.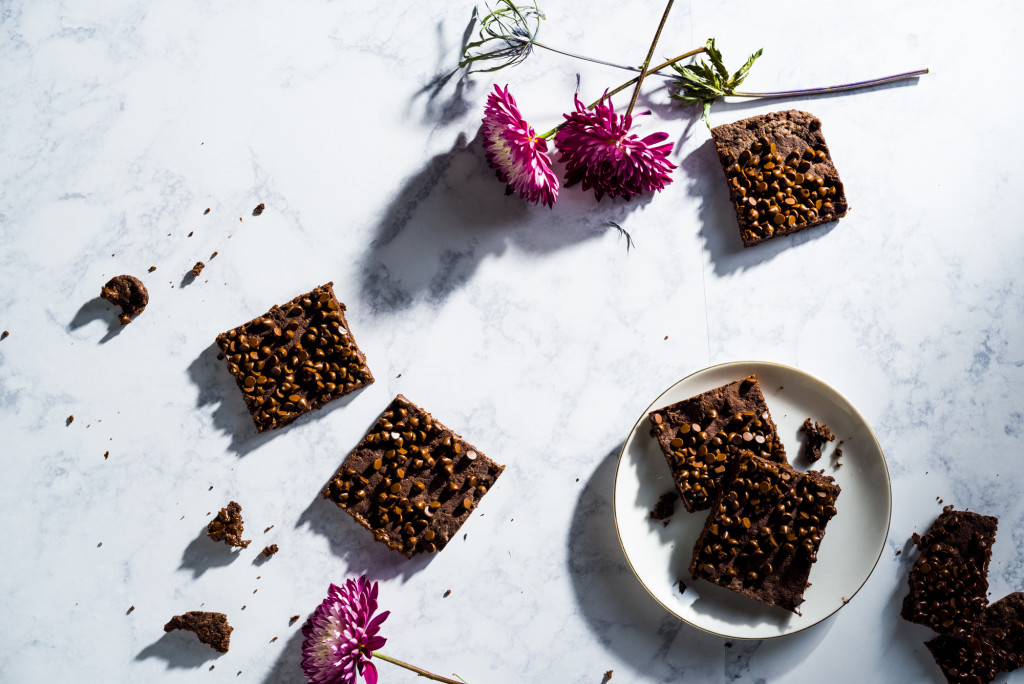 That's right- the mushy, flowery, glittery, pink-red-and-white everything kind. My heart is for celebration and hospitality, and this is the time where we get to take a second, think about the people in our lives we adore, and write their names on Valentines in gold sparkles. It's the time to bust open the craft kit, pull out that glitter pen, and get to gluing my friends! It's also time to treat show yourself some love. AND, as I'll show you this month, with food (my preferred love language) it can look however you choose! Whether it's vegan, Paleo, Southern/homestyle, or a inspiring list of recipes from the interwebs- you are going to be inspired to get your brownies on.
Let's also discuss briefly my deep, abiding, let-me-send-you-a-Valentine level of affection for brownies.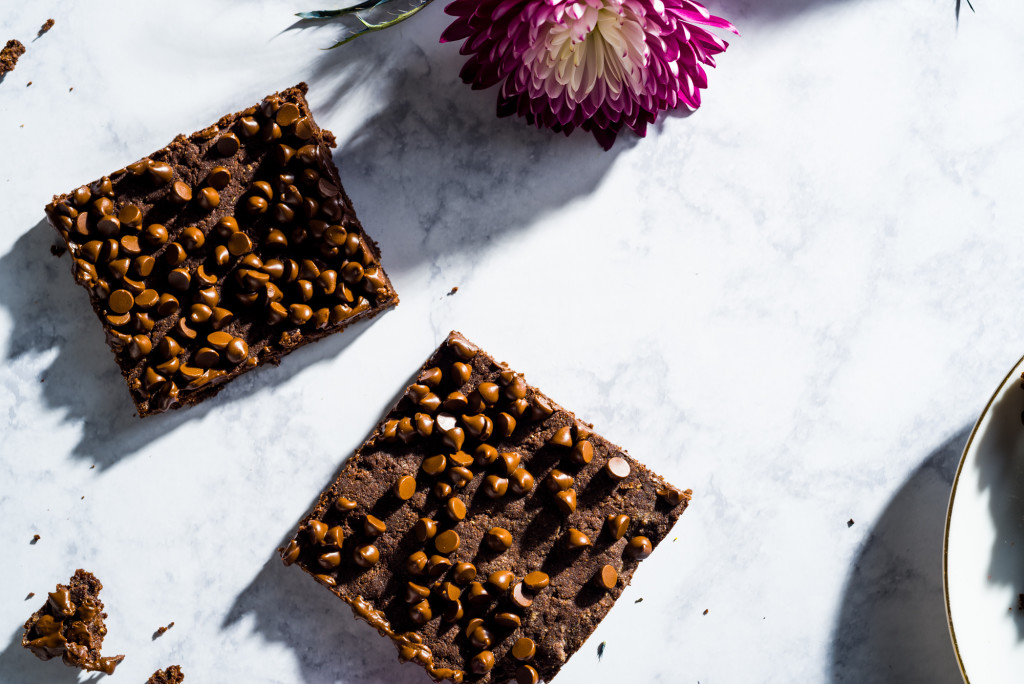 Oh brownies. The reasons why I love this dessert could take an entire post, but for your sake's I'll keep it short. First, you are made almost entirely of chocolate. More than likely your recipe involves a combination of a few levels of chocolate- a fat (oil, butter, nut butter), cocoa powder (the darker, denser, and higher quality, the better) and a binder of some sort (eggs, flax eggs, bananas, coconut flour), with chocolate chunks either topped or stirred inside. In fact, the simpler, less-ingredient recipes I've tried have tended to be my favorites.
And speaking of favorites, this recipe, by Beaming Baker, is one of my favorite vegan brownies. EVER. These dense, chocolate squares have a beautiful balance of texture and richness from the coconut oil and cocoa powder, and a pure level of sweetness from the maple syrup. This recipe also uses flax eggs (Bonzai Aphrodite) and whole wheat flour as the binders, which is super healthy.
Also, y'all- check out her DESSERTS! Oh my gracious, beauties!
So, my loves, my readers, my friends. Enjoy the start to your month of love! I want to hear about all the ways you plan to enjoy it in the comments below:) You can reach me on Facebook and Instagram too.
For me, this week's love looks like these brownies, a giant glass of cold almond milk, and a lazy Saturday with this book.
Much luv!!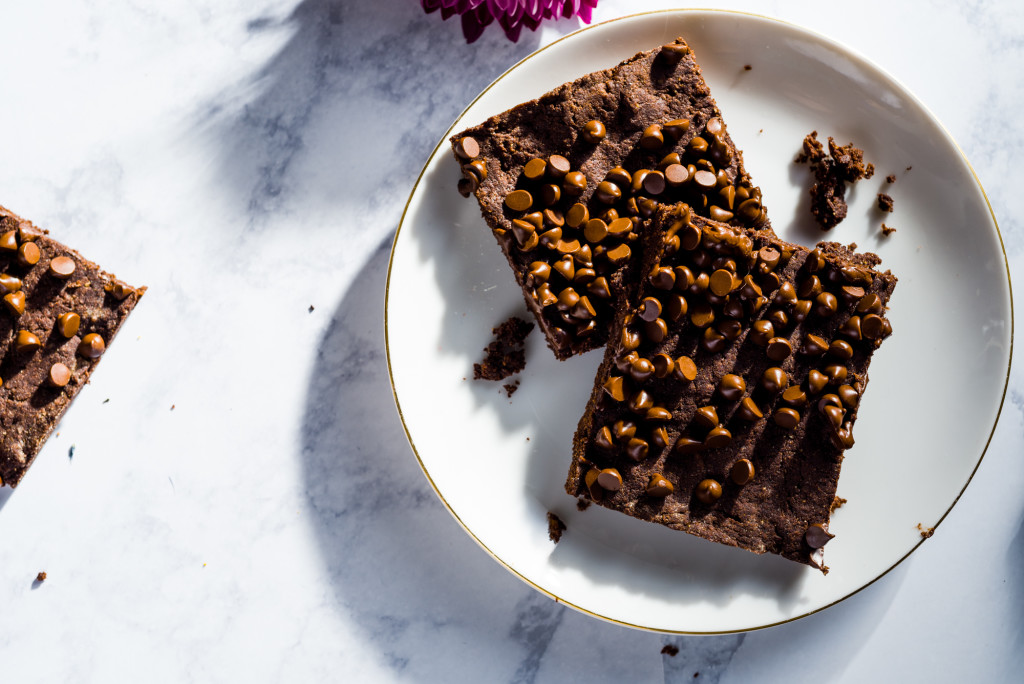 Best Vegan Brownies by Beaming Baker **
This is the best, most fudgey and delicious vegan brownie I've EVER tasted!! It's fantastic, only has a 30 minute bake time, and is pure delight served warm with a cold glass of almond milk.
What You Will Need:
¼ cup natural peanut butter
½ cup organic dark brown sugar or coconut sugar
⅓ cup pure golden maple syrup
¼ cup + 2 tablespoons melted butter flavored coconut oil
¾ cup unsweetened cocoa powder
1 teaspoon vanilla extract
¼ teaspoon salt
2 flax eggs (2 tablespoons ground golden flaxseed + 6 tablespoons water whisked together, set for at least 15 minutes in the fridge)
¼ cup + 2 tablespoons whole wheat flour
½ cup vegan chocolate chips
What You Will Do:
Preheat oven to 325°F. Spray an 8×8 dark metal baking pan with olive oil spray.
Prepare your flax eggs by whisking together 2 tablespoons ground golden flaxseed and 6 tablespoons water. Cover, and put back in the fridge to set for at least 15 minutes.
In a large bowl, whisk together peanut butter, brown sugar, maple syrup and hot, melted coconut oil. Whisk until it resembles caramel (This process is easiest if you do it right when the coconut oil is hot and melted! Otherwise get ready for an arm workout!)
Add cocoa powder in ¼ cup increments, whisking until shiny and smooth. Scrape down the sides of the bowl as necessary. Add in vanilla extract and salt. Stir just a few times to gently incorporate.
Add flax eggs, whisking until well incorporated. In thirds, whisk in the flour. As the batter gets harder to whisk, switch to folding with a rubber spatula. Fold until well incorporated and no flour patches remain.
Pour batter into pan, and spread to the sides of the pan. Using a rubber spatula, smooth batter into an even layer. Top with chocolate chips.
Bake for 30 mins, or until a knife inserted in the brownies comes out relatively clean. Cool for 1 hour, or until completely cool. (I put mine in the freezer to speed up the process; I couldn't wait!) ENJOY!!
**This recipe is by Demeter, I just made a few tweaks:)