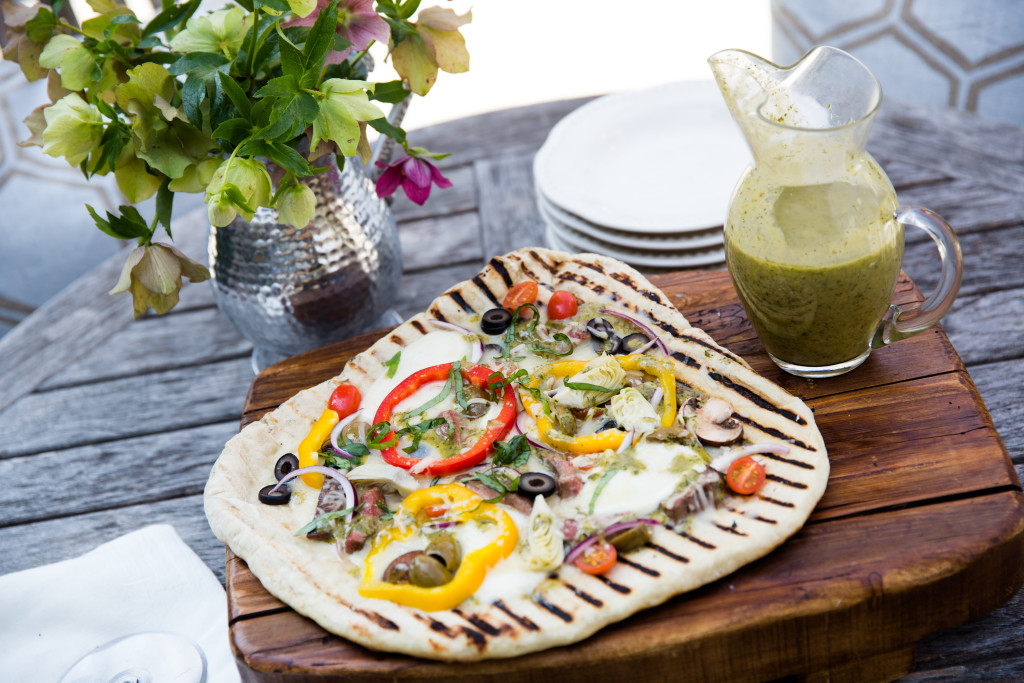 It all starts with the dressing.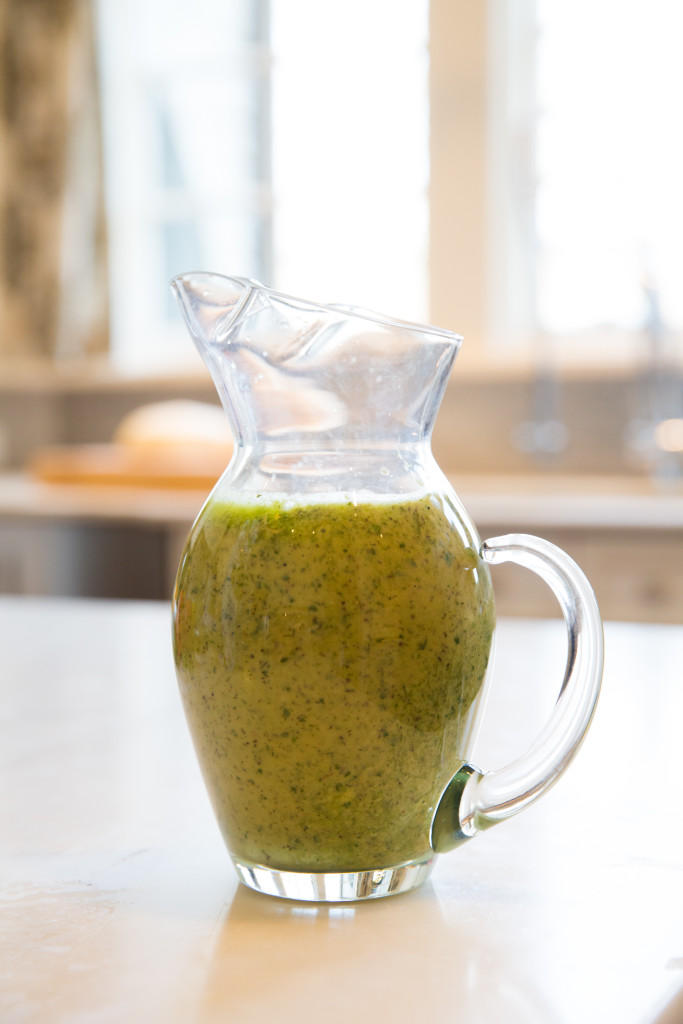 Greek dressing. The kind of dressing that carries you through college, graduation, work, marriage- with flavors that at the same time comfort and excite and brighten. The dressing that you use on everything that tastes great to make it taste even better. The dressing everyone asks for but it's exact measurements are felt in your hands, measured by your palms, and known only after a finger dipped in the blender tells you where it stands.
Today I am honored and thrilled to share with you the dressing; the one that Buffy at The Style Gathering has known for years. Just click on those links and you will find her incredible recipe. And y'all– I am part Greek (my grandfather's name is Dionysus) and I can envision my great ancestors now, applauding and cheering Buffy and I on as we used this dressing to marinate, drizzle, and accent some amazing spring dishes that we are excited to share with you this week.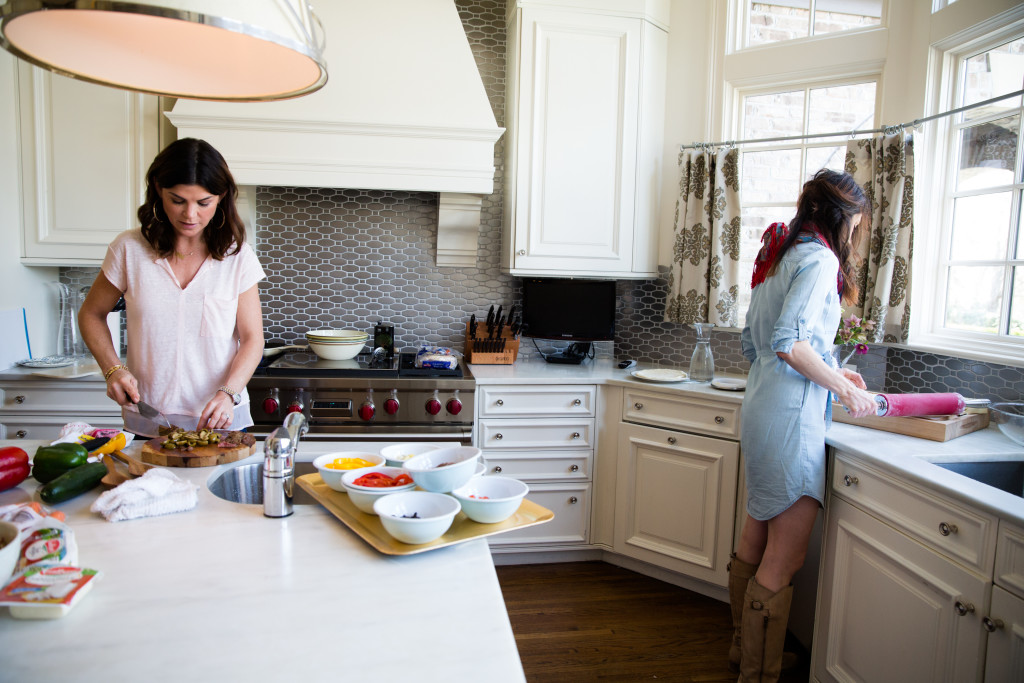 For those of you who may not know Buffy (above left), she is not only beautiful, she is talented. Her blog is a treasure of Southern style-beautiful clothes, food, travel, more yummy food, and entertaining ideas- and she is the resident expert on all things lovely. Her eye for beauty and design is refreshing to be around and I absolutely loved being in the kitchen with her.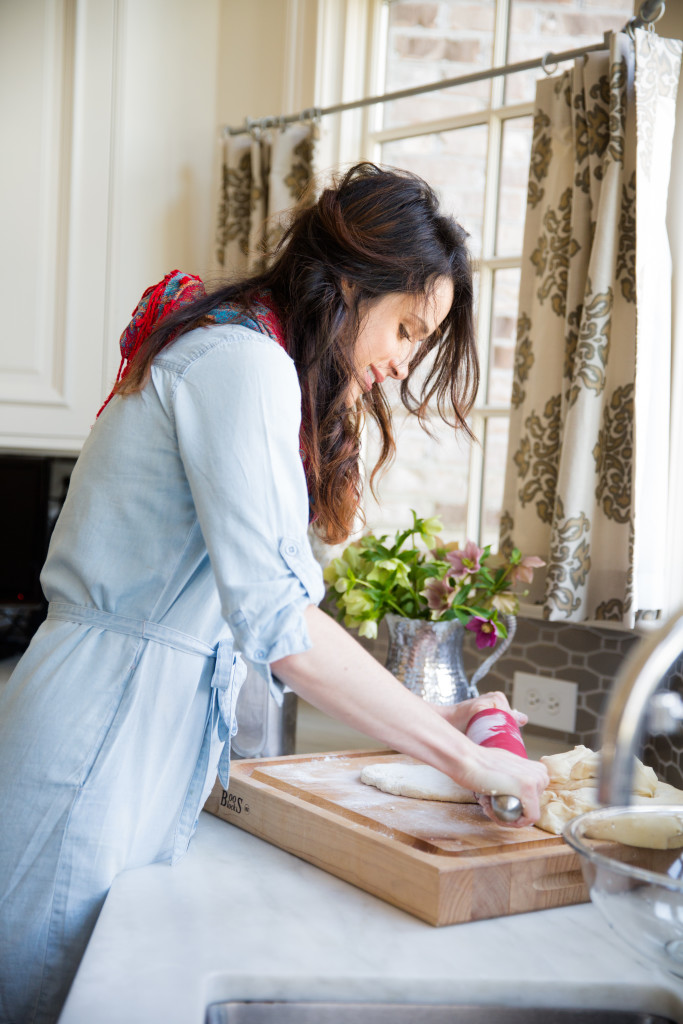 Also, needless to say, her incredible photographer Jennifer Hagler did great work on making our food look as incredible as it does.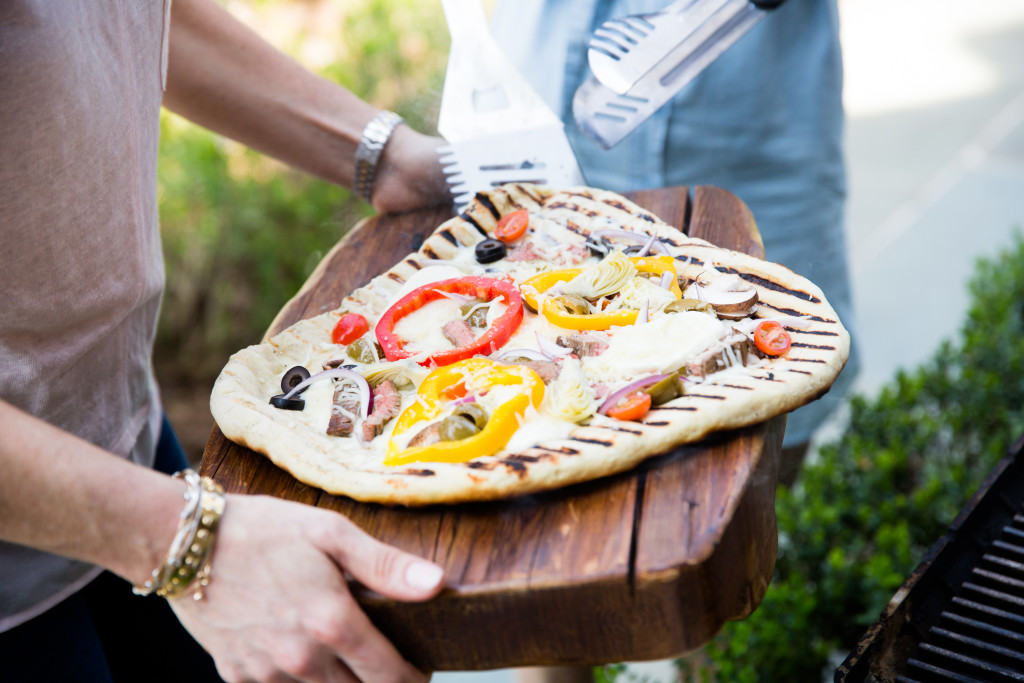 For this post, we landed on using her dressing to do two things- marinate a flank steak, and top a grilled pizza. Like the dressing, spring is upon us and with it comes awakening flavors and new vegetables. Which leads us of course to grilled Greek pizza, topped with her dressing and our beautiful pan grilled steak.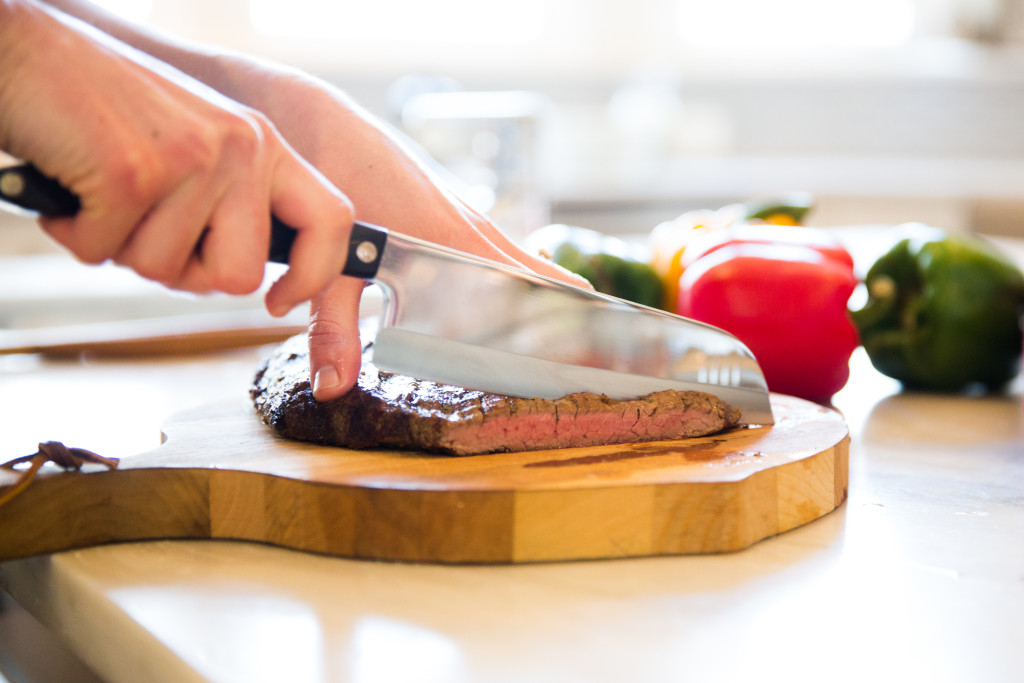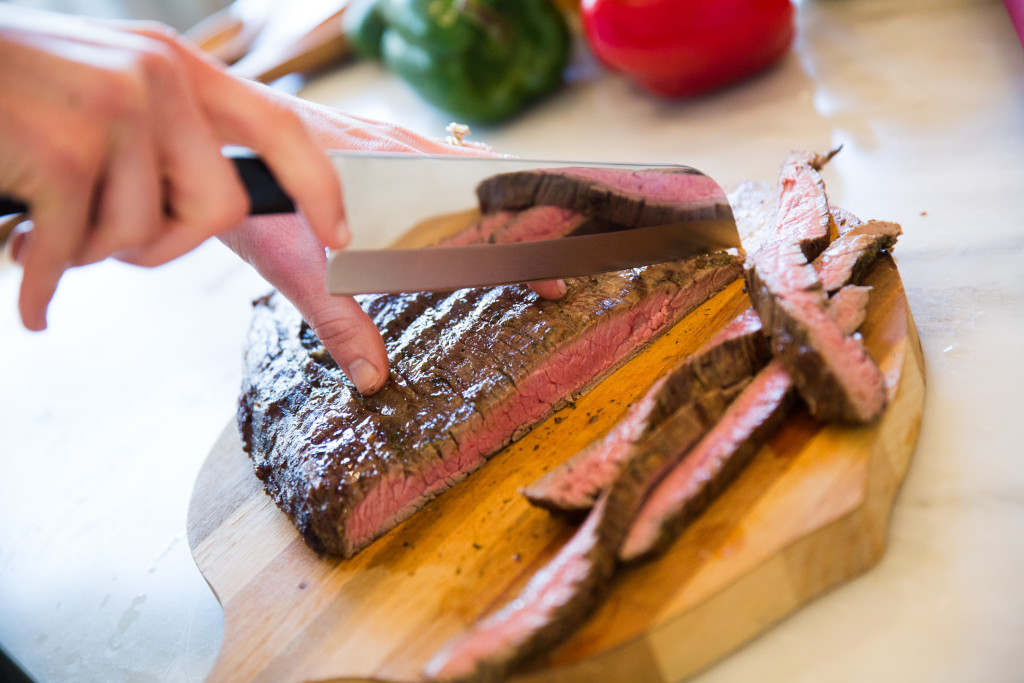 Also, to be fair, I am no grilling expert. My relationship with the grill resembles very closely that of a small child rewarded with a bag of Skittles every three days. When it works- bliss! When it doesn't, a time of sulking and an emotional low known only to my husband, takes its place. However, with this pizza- and this flank steak- I have tried to create the easiest-to-follow instructions possible to help even the flame-challenged among us achieve grilling success.*
Cue the grilling montage: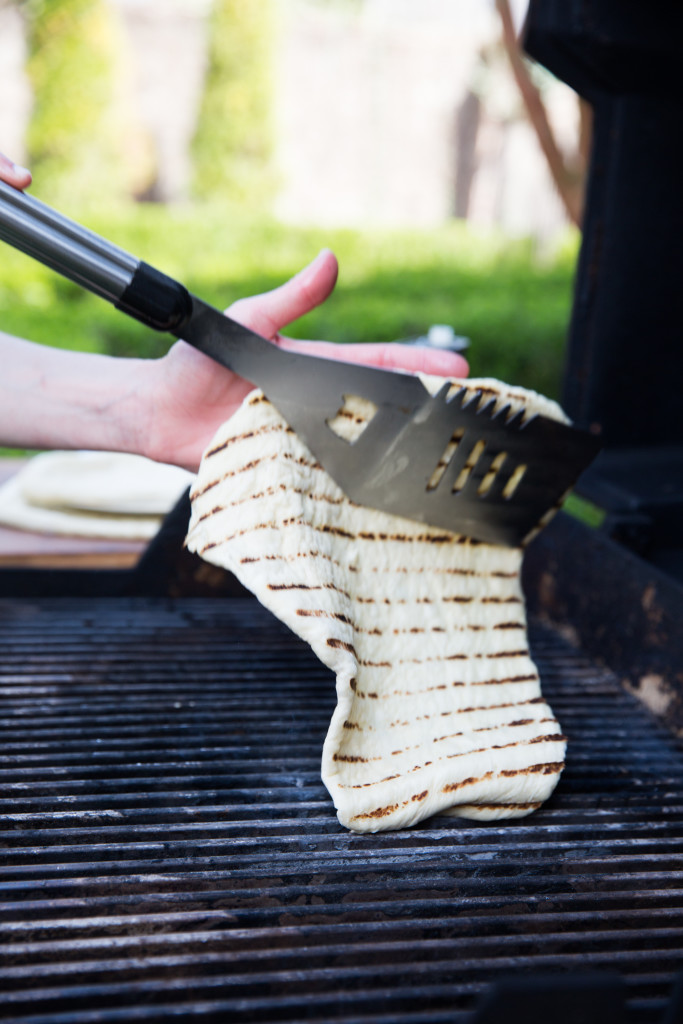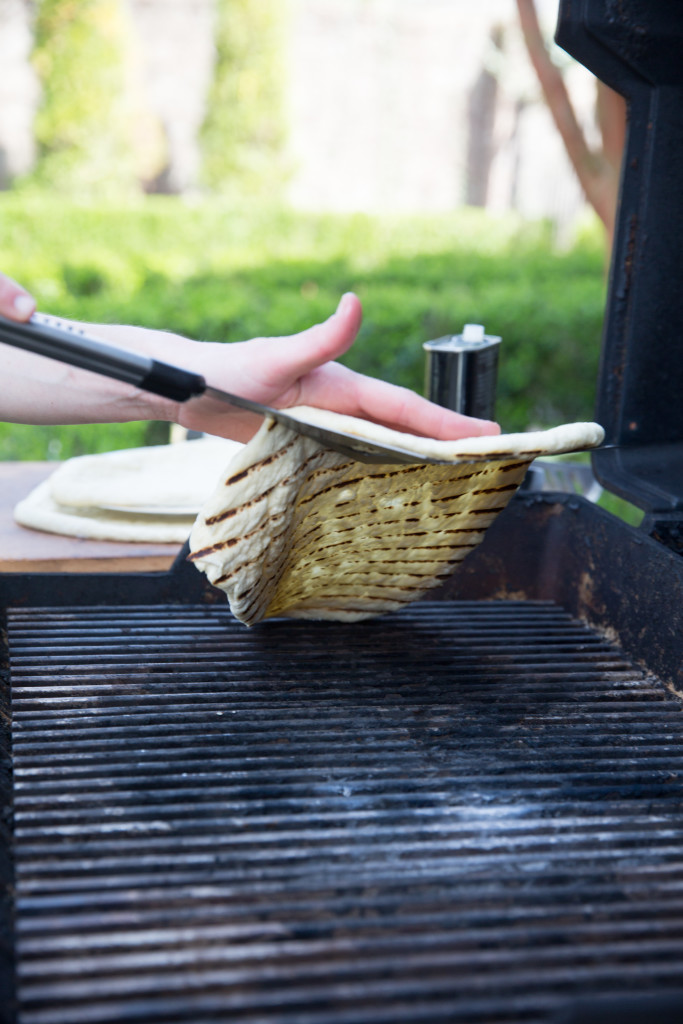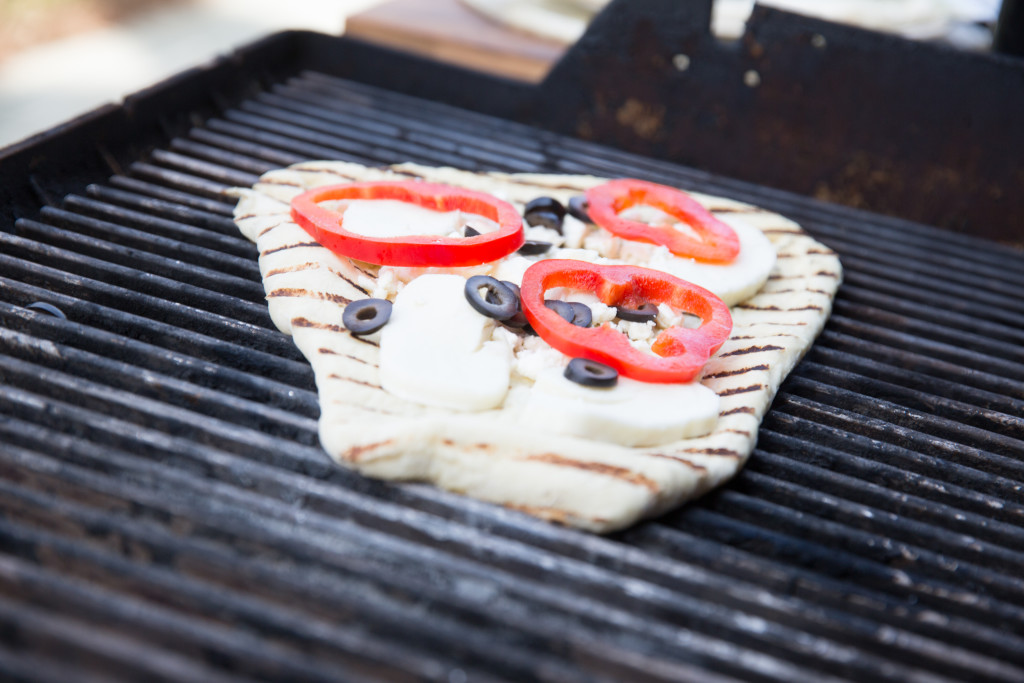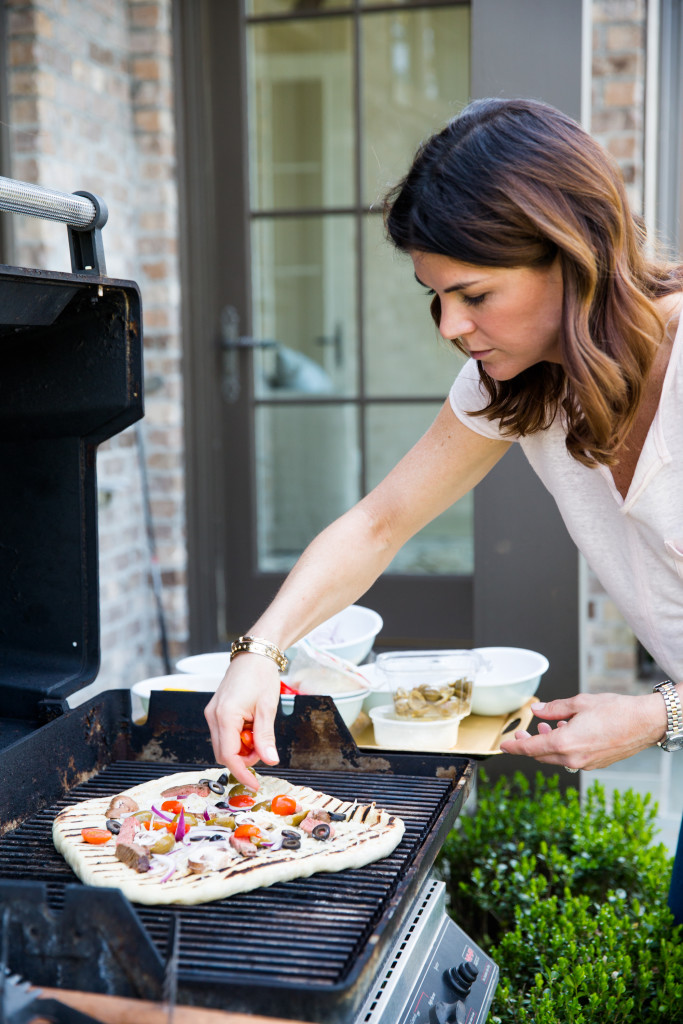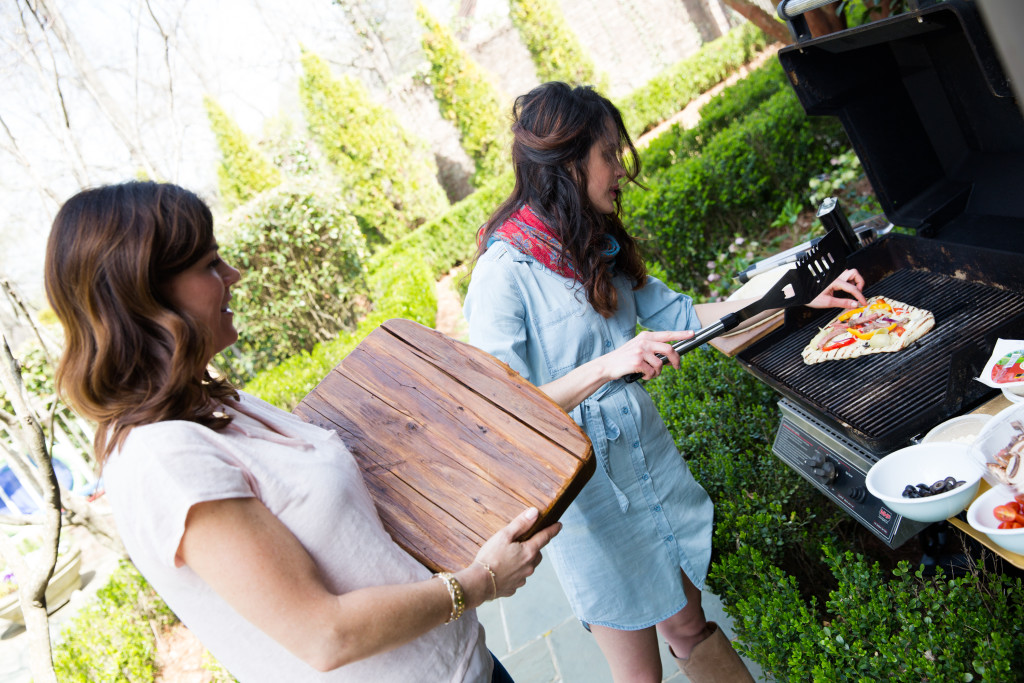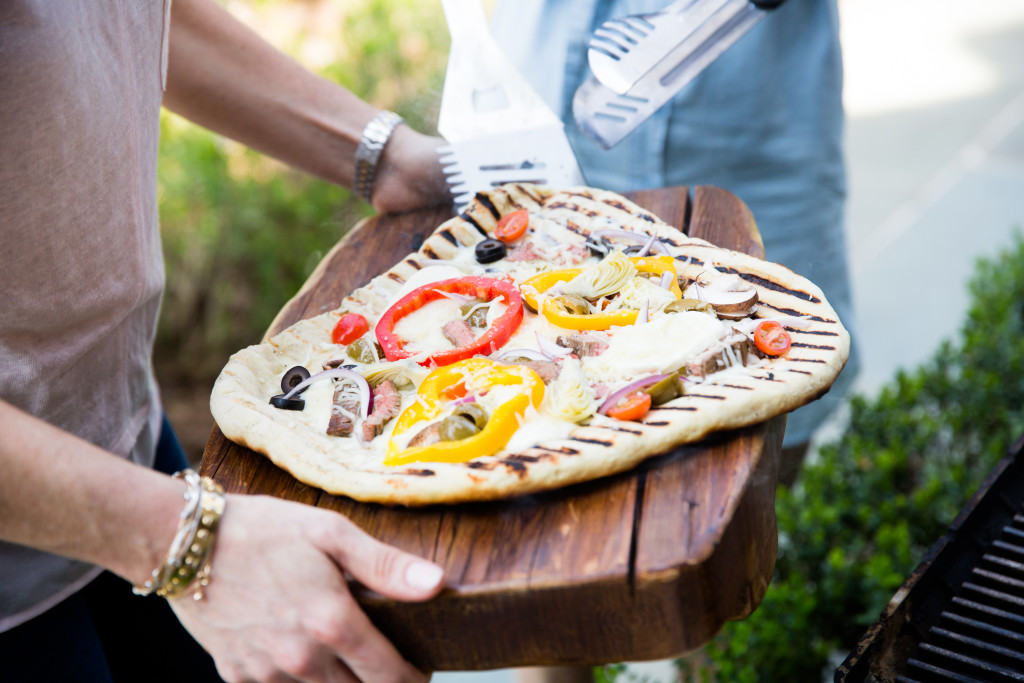 Also, if you want to do the pizza sans-dairy, Buffy and I thought that it would be amazing do do a grilled dough topped with dressing and veggies. Yummy. If you try this method, please bring us leftovers.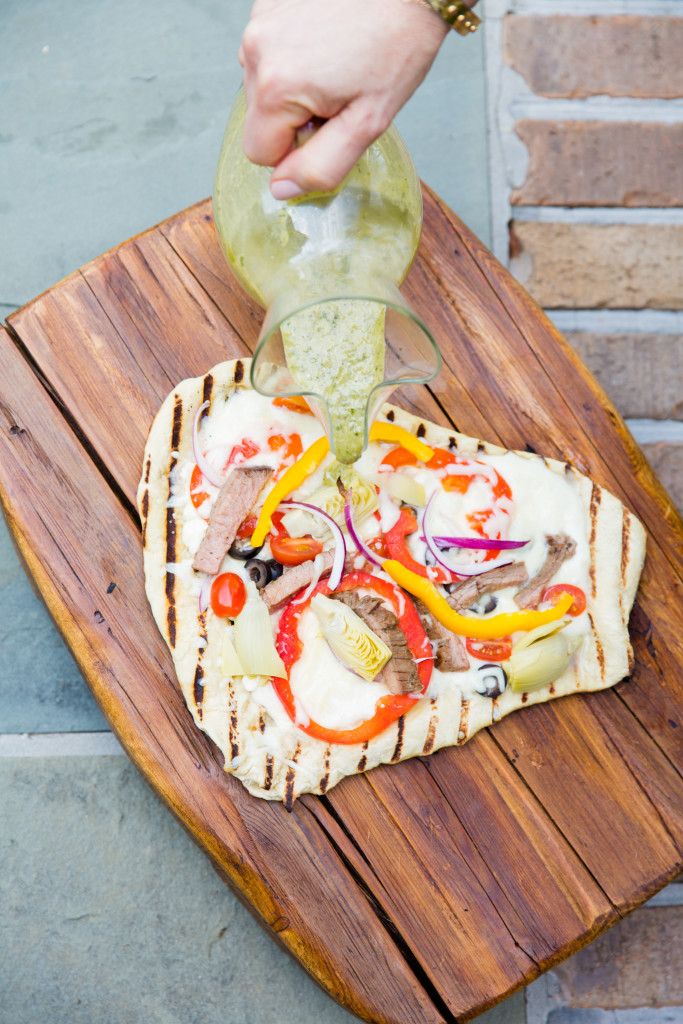 Alright everyone- bust out the shorts (stylish and blush, of course), turn on the grill, and start blending up a fabulous batch of dressing. It's sure to put a spring in your step this week.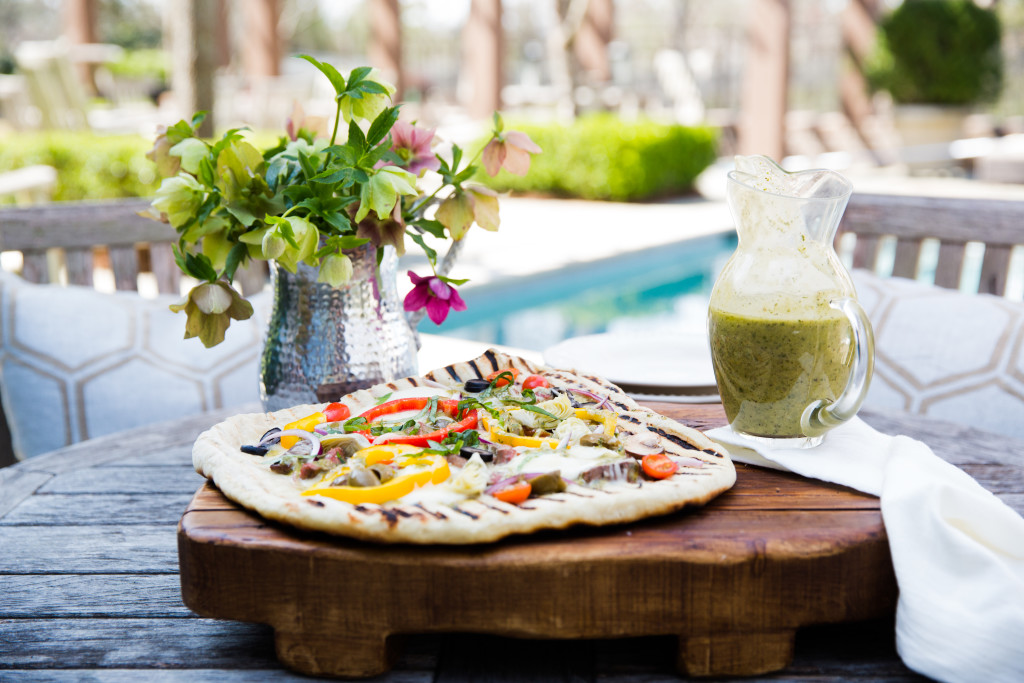 Marinated, Grilled Flank Steak (with tips on grilling from The Pioneer Woman)
What You Will Need:
2-3 lbs flank steak
1 cup (or more, depending on size of steak) homemade Greek dressing
olive oil  (for drizzling)
salt and pepper to taste
grill pan
What You Will Do
1. Put your flank steak into a large plastic bag. Pour in dressing, and swirl around in the bag until it covers all of the meat. Let marinate in fridge for at least four hours.
2. Drizzle grill pan with enough olive oil to lightly coat the pan. Heat grill pan on high heat (for about two to three minutes).
3. Remove steak from marinade, and place on the grill pan horizontally. Grill for two minutes. If you want to get fancy, you can turn your steak at a 45 degree angle (I learned this from the Pioneer Woman) and grill for about a minute or two more, to get those fancy grill marks.
4. Turn the steak over and grill for three to four minutes more (or two minutes, plus 45 degree rotation time), or until the steak reaches 145 degrees (you can also do the finger test if you don't want to bother with a meat thermometer. #juiceslost)
5. Let the steak rest for at least five minutes before you slice. This keeps it so juicy.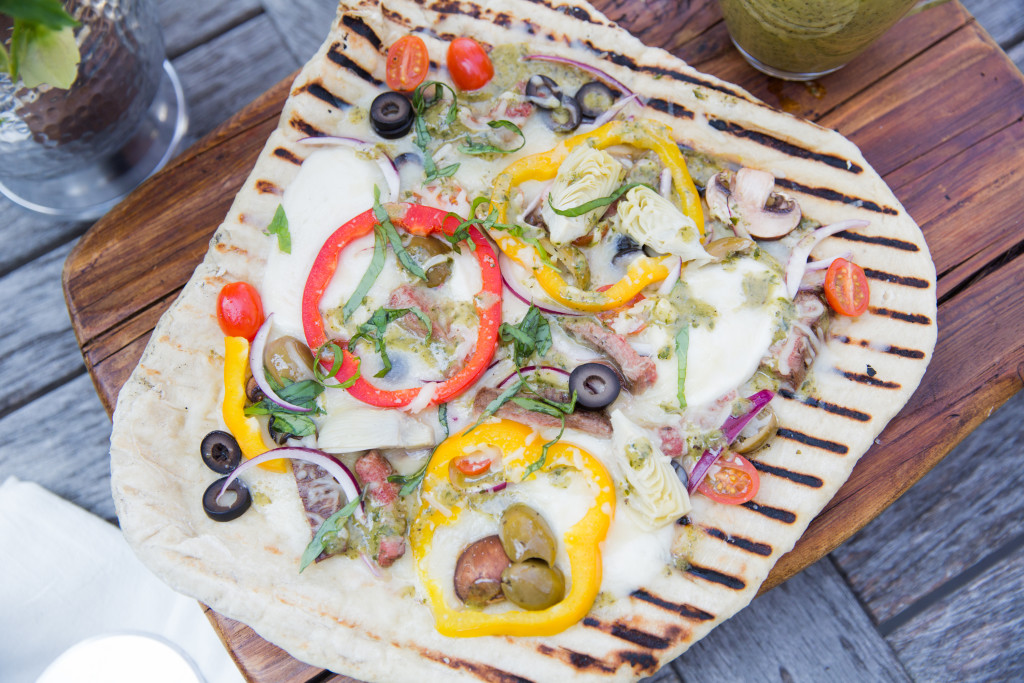 Grilled Greek Pizza with Homemade Dressing
What You Will Need:
1 lb Publix (or any other brand) pre-made pizza dough, standing at room temp for one hour
Flour, for dusting
Olive oil, at least 1 tablespoon (or more) for drizzling
Grilled flank steak
Veggies (for topping): red bell pepper, yellow bell pepper, red onion, black olives,  artichoke hearts, cherry tomatoes
Feta cheese, crumbled; mozzarella cheese (Cut into circles and/or shredded if you desire. I like the combination of both!)***
Greek dressing, for drizzling
What You Will Do
Preheat grill to about 300 degrees. Now, every grill is different. So, if your grill becomes too hot during this process, turn the heat down and open the lid. If it is too cool, turn the heat up and close the lid.**
Assemble your ingredients. It is key when grilling pizza that you have all of your ingredients in place because the grilling process happens very quickly! So, chop those veggies (if desired), put the cheese into bowls, and get the Greek dressing ready to drizzle. I like to put all of my ingredients onto a jelly roll pan to stay organized.
Lightly flour a wooden surface. Roll your dough into a large circle with your palms (you can also half this dough if you like to make two smaller pizzas), then flatten into a disc. Lightly dust surface of pizza disc with more flour, then, using a rolling pin, roll out into about a 12 to 13 inch circle. The dough should feel stretchy and at a similar thickness to what you see when those fancy Italian men throw the dough towards the ceiling.
 Take your now assembled pizza dough and ingredients out to the grill.
Brush one side of the pizza dough with olive oil. Place that side directly onto the grill and cook for two to three minutes with the lid off. Check the underside of the dough as you grill. It should begin to firm and you should see grill marks forming.* Once those grill marks form and the dough is firm, flip with a large spatula.
Drizzle top with olive oil, then add meat, toppings and cheese. Go light on the toppings; too heavy and your pizza will sink a bit. Grill for an additional three minutes, or until the cheese is melted and the dough fills firm.
Let rest for one or two minutes, then add a drizzle of dressing, and slice! Enjoy your hard-earned Greek goodness.
 To be noted:
*I once disintegrated a chicken on the grill. Literally, it's legs burned beyond a crisp into charcoal dust. Yet it was still on fire. It's demise may have had something to do with the fact that I set the grill to 500 then left it on for at least thirty minutes:)
**As I experienced, if grill marks are forming too quickly and your crust is burning, go ahead and flip the dough over (so it doesn't burn) and top with ingredients. You can finish that one off in the oven. Turn down the heat on your grill, and try again. Like I said, every grill is different and takes a while to adjust to!
***Dairy-free option: If you want to go sans cheese on this, I suggest replacing the olive oil drizzle on the flipped pizza side with a good drizzle of Greek dressing. Add veggies, and cook until desired doneness:)